All New Cars to be Fully Electric by 2030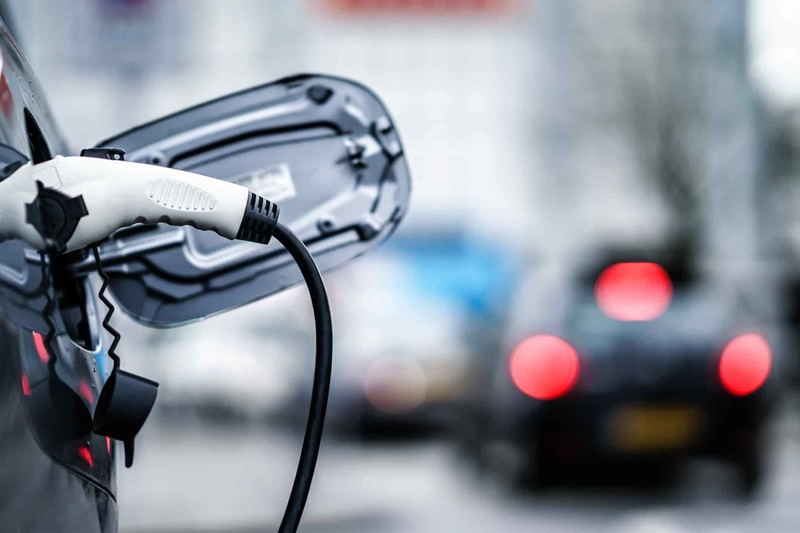 The government's plans to shift to electric cars by 2030 and what we know about it
The UK Government announced today that they were bringing to ban the sale of new cars and vans powered wholly by petrol and diesel from 2040 forward, to 2030.
What do we know so far?
It's part of Prime Minister Boris Johnson's 'green industrial revolution' aimed at tackling climate change and he's committed £4bn to make it happen.
The UK is working to be carbon neutral by 2050 and the original date by which this ban on diesel and petrol cars was meant to come in was 2040, but has been brought forward twice, first to 2035 and now to 2030. The intention of course is to push more people towards using electric cars, a transition that is already well underway.
There's still some way to go, as in 2019, 2.3m new cars were registered in Britain but just 37,850 were battery-powered. However, a total of 75,946 new electric cars have been sold in the UK so far in 2020, which is 5.5% of the total number 1,384,601, showing that electric car purchases are on the rise, year-on-year.
Announcing the new measures, the Prime Minister said: "We'll invest more than £2.8bn in electric vehicles, lacing the land with charging points and creating long-lasting batteries in UK gigafactories. This will allow us to end the sale of new petrol and diesel cars and vans in 2030."
So what does it mean for drivers in the UK?
For a start, we'll find the full details of this 'green industrial revolution' including the plan for cars, when a new white paper is published towards the end of November.
The UK's new date of 2030 means that it is currently in line to be the second country in the world to achieve that, following Norway, which has a date of 2025 to ban the sale of vehicles run by fossil fuels.
In the UK, some hybrid cars, which run on petrol or diesel as well as having batteries will still be allowed to be sold until 2035. Currently, the only information released says that these will be those "that can drive a significant distance when no carbon is coming out of the tailpipe." As yet there isn't a specific description of a 'significant distance'.
In the UK's plan so far money is being spent on:

1.3bn to speed up the rollout of charge points for EVs in homes, streets and on motorways. There are currently 20,197 public charging points in the UK.
£582m will be available in grants to incentivize people to buy zero or ultra-low emission vehicles by making them cheaper to buy.
Just under £500m will be spent over the next four years to develop and produce electric vehicle batteries on a massive scale.
AA president Edmund King has welcomed the announcement, saying: "With considerable investment and focus, the electric revolution could flourish", while Rebecca Newsom of Greenpeace, said that bringing the ban forward represents "a major milestone in the fight against the climate crisis" which could put Britain "in pole position in the race to seize the jobs and economic opportunities of an electric future".
While we can't predict what the EV landscape will look like in 2030, we can show you the best offers on the EVs of today. What will your next car be?
The announcement in detail
Following on from the Government's initial plan to shift to electric cars by 2030, the UK's journey towards Net Zero was accelerated this week with the announcements of new plans ahead of the COP26 event next month.
The strategy was launched by Prime Minister Boris Johnson with the words: "In 2050, we will still be driving cars, flying planes and heating our homes, but our cars will be electric gliding silently around our cities."
Business Minister Greg Hands announced that the Government: "will also introduce a zero emission vehicle mandate that will deliver our 2030 commitment to end the sale of new petrol and diesel cars."
The Government announcement in detail
The details behind these plans include the Government investing £620m in grants for electric vehicles and street charging points and an additional £350m to help the automotive supply chain transition to electric, making it 'globally competitive'. Vehicle manufacturers will also be encouraged to sell a proportion of clean cars every year.
The extra money for charging points is crucial with think tank New AutoMotive saying that the number of public charge points in the UK has doubled over the past two years, but needs another 40-50 to be installed a day over the next decade to meet demand.
The Government also pledged to increase average road vehicle occupancy by 2030, saying that increasing the average car occupancy from 1.55 to 1.7 could save nearly 3Mt of carbon each year.
The ban on petrol and diesel cars by 2030 confirmed
Another major announcement was that it will bring forward a ban on all new non-zero-emission road vehicles to 2030, including motorcycles, buses and goods vehicles, as well as making a quarter of its own car fleet ultra low emission by the end of 2022.
Boris Johnson said: "The UK's path to ending our contribution to climate change will be paved with well-paid jobs, billions in investment and thriving green industries – powering our green industrial revolution across the country. By moving first and taking bold action, we will build a defining competitive edge in electric vehicles, offshore wind, carbon capture technology and more, whilst supporting people and businesses along the way."
However, a Treasury report released at the same time warned that some elements of society might be left behind by the current plans: "Policies to support the adoption of EVs may disproportionately benefit higher income groups, and the costs of any policies that affect the remaining drivers may fall disproportionately on low-income groups; this could create a trade-off in some areas between incentivising decarbonisation and minimising distributional impacts."
ZenAuto are ahead of the curve when it comes to the eco market with 19% of our fleet being either hybrid or electric so if you see your future going green have a look at our latest leasing deals.
Posted on: 18th November 2020