The Best Hybrid Family Cars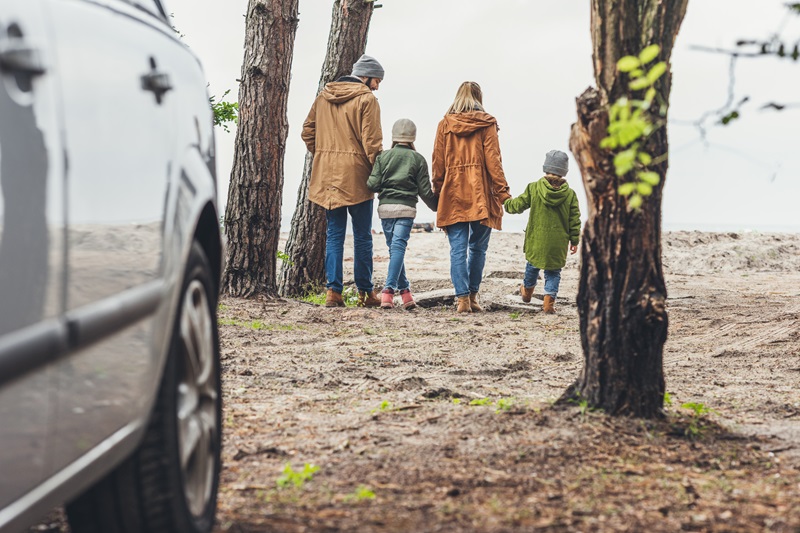 Hybrid cars are becoming an increasingly popular option for families who aren't ready to go full electric yet.
They're efficient, economical and offer a good range of vehicle types to meet the needs of families of all sizes, but which are the best hybrid cars available right now?
Here's your guide to six of the best hybrid family cars:
Volvo V90 T8
Nothing says 'family car' quite like a Volvo, so it's no surprise that their hybrid option is one of the best out there.
It's got a generous boot - something families can never get enough of - and is economical and a sensible, if slightly unadventurous, drive.
As you'd expect, the fixtures and fittings are all top quality, with a touchscreen. For the larger family, the XC90 Recharge T8 offers the same type of quality but with seven seats.
Skoda Superb
With a name like that, Skoda's hybrid has a lot to live up to, but with a 1.4-litre turbocharged petrol engine and a battery big enough for an electric-only range of 34 miles, it delivers.
It's spacious and comfortable inside and great value for money and can hit 0-62mph in 7.8 seconds, offering a great compromise between efficiency and performance. A hybrid gives you the best of both worlds. On one hand you get the thrill of driving a powerful car, on the other hand you get the peace of mind that comes with a safe, cost effective family car.
BMW X5 xDrive45e
Definitely up on the higher end of the pricing range, this BMW hybrid is a luxurious and enjoyable drive with an excellent infotainment system that allows you to customise the volume in the front and the back. Which means no fighting over what to listen to. The kids can use their headphones and you can enjoy your favourite ballads. Plus there's the plush interiors and plenty of space.
Also recommended is the BMW 330e saloon car, which does have a much smaller boot than its non-hybrid equivalent but has 25 miles of electric range.
Toyota Prius
What hybrid list could miss out the Prius? Quiet, comfortable and stylish, the hatchback offers plenty of boot space for a hybrid and good legroom in the back so you won't get kicked too often on long drives.
You can also choose between the self-charging model or the Plug-In option, which comes with 235mpg fuel economy and just 28g/km CO2 emissions.
Ford Mondeo Hybrid
For a long time, the king of all family cars, the Ford Mondeo saloon is Ford's first European hybrid and seems a safe bet given the popularity of the regular Mondeo.
Design-wise, there's not much to make it stand out from the non-hybrid model, which may be part of its appeal. In many ways, it's a no frills kind of hybrid in terms of performance and driveability but still makes a very fine family car.
Volkswagen Passat GTE Estate
Another long-standing family favourite, the Passat hybrid does exactly what you'd hope for with a 34 mile electric range, low CO2 emissions, a 1.4 litre petrol engine and very refined fixtures and fittings on the interior.
And of course, it comes with plenty of space for both people and luggage/shopping, making it another excellent option for a family looking to try out a hybrid.
Check out our hybrid leasing options here.
Posted on: 26th November 2020