The Best Cars for Dog Owners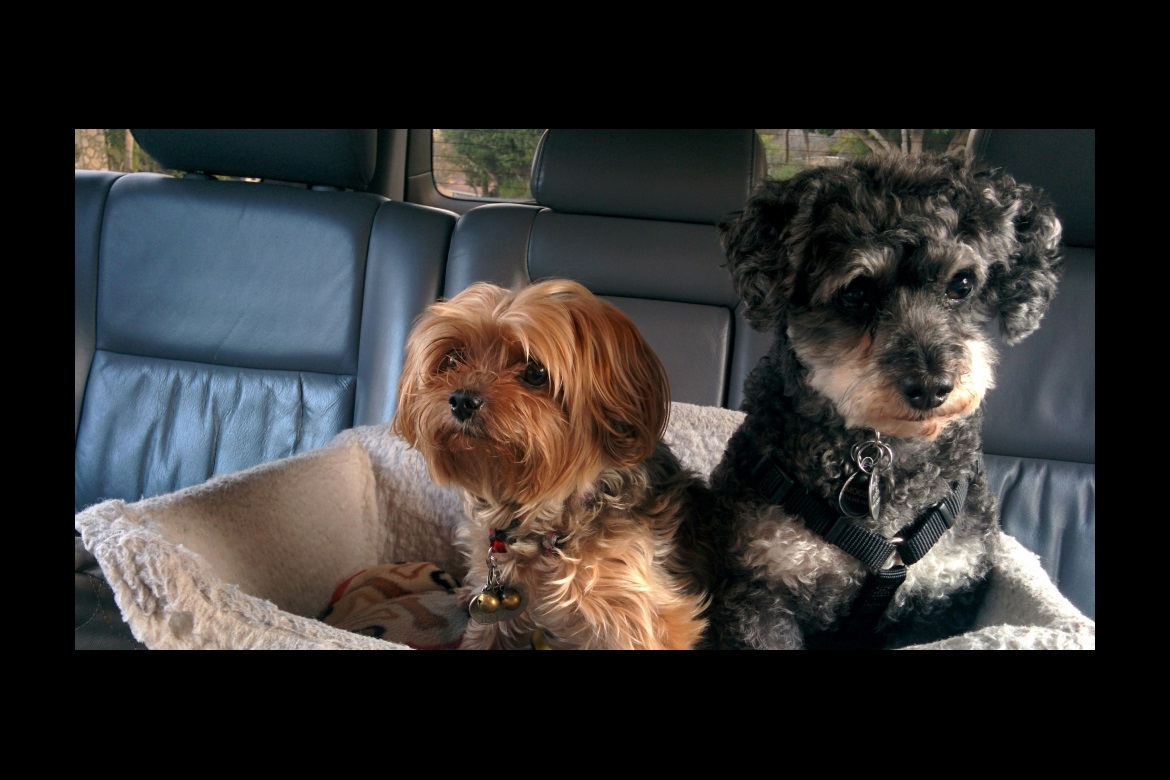 Did you know that it's National Walk Your Dog Month? And did you know that certain cars can make being a dog parent a whole load easier? Nice, well now you do.
In our highly unbiased opinion, dogs and cars are two of the best things in life. So, when there's the chance to obsess over the two together, we'll be straight there – of course. Here are the five best cars to get you and your doggo to that awesome walking spot… You could say they're the top dog.
1.

Ford Puma Hatchback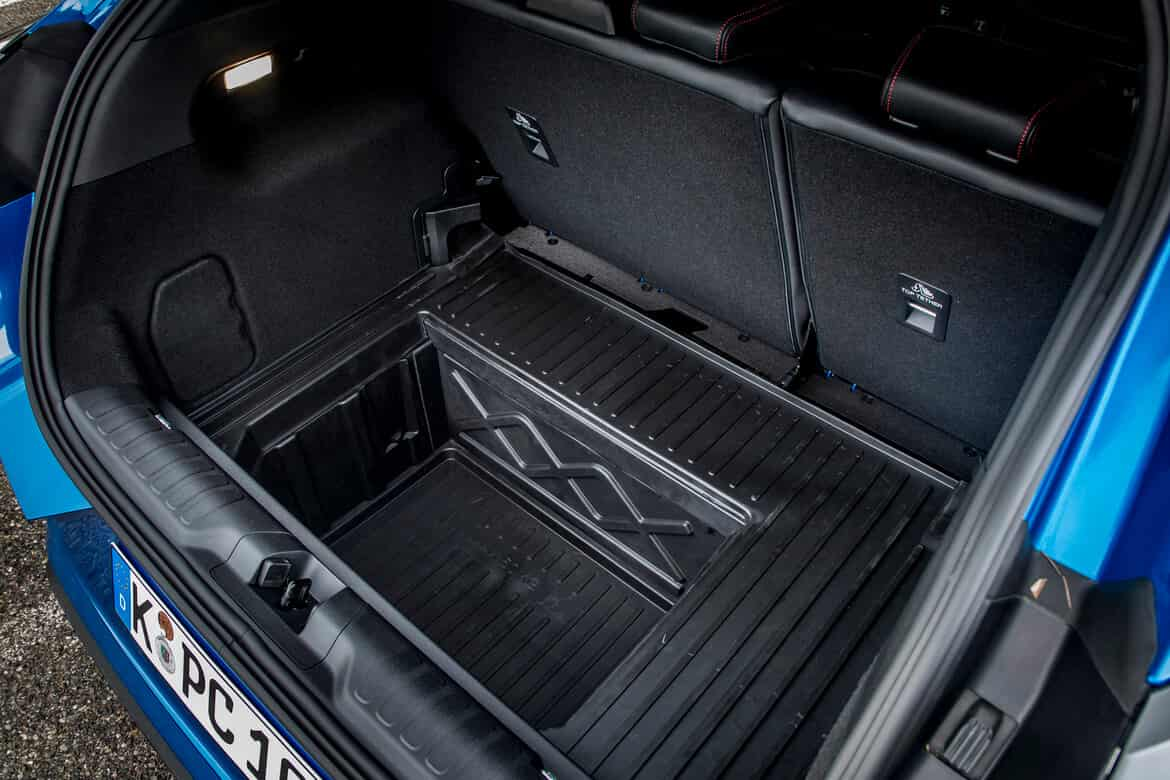 Top of our list for the best cars for dog owners is one of the bestsellers of 2022 – the Ford Puma Hatchback.
The Ford Puma has won the nation's hearts for its affordability, driving pleasure and eye-catching looks. But we're swooning over it for an entirely different reason – the mighty 'Megabox'.
The Megabox is an 80-litre waterproof, storage box located under the boot floor. And get this, it's fitted with a handy drain plug. I'm sure all you dog lovers have put two and two together by now…
Taken the dog for a walk and your wellies are now caked in mud? Shove em' in the Megabox and hose em' down when you get home.
Not got the space for all the dog's bits and bobs on your family road trip? Pop their food, toys and towels in the Megabox.
I mean, do we really need to go on?
2. Volvo XC60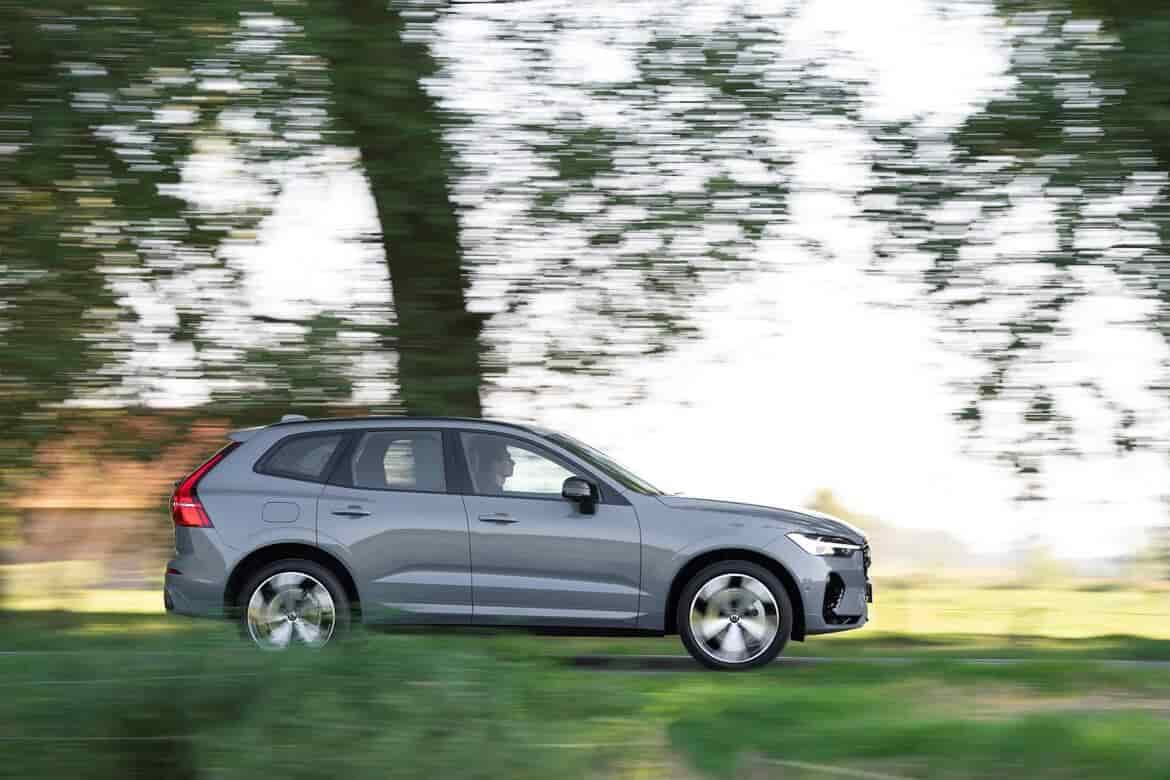 Here comes another family SUV… It's the Volvo XC60!
With a Volvo car you get the peace of mind that your dog is getting chauffeured around in one of the safest cars in the world. So much so that the XC60 was awarded a full five-star rating in its Euro NCAP crash test. One cracking safety feature is the safety assistance tech. This feature can assist you when making a turn across oncoming traffic, if the tech detects a risk of collision, it will auto-brake.
Only the best for your dog prince or princess, right?
The XC60 also has a specially designed dog gate available to buy separately from Volvo. Keep your doggy safe and well ventilated with the locking handle, meaning you can have the boot lid open whilst your dog cage is locked. It's super easy to use and has a sleek, neat design!
3. Skoda Superb Estate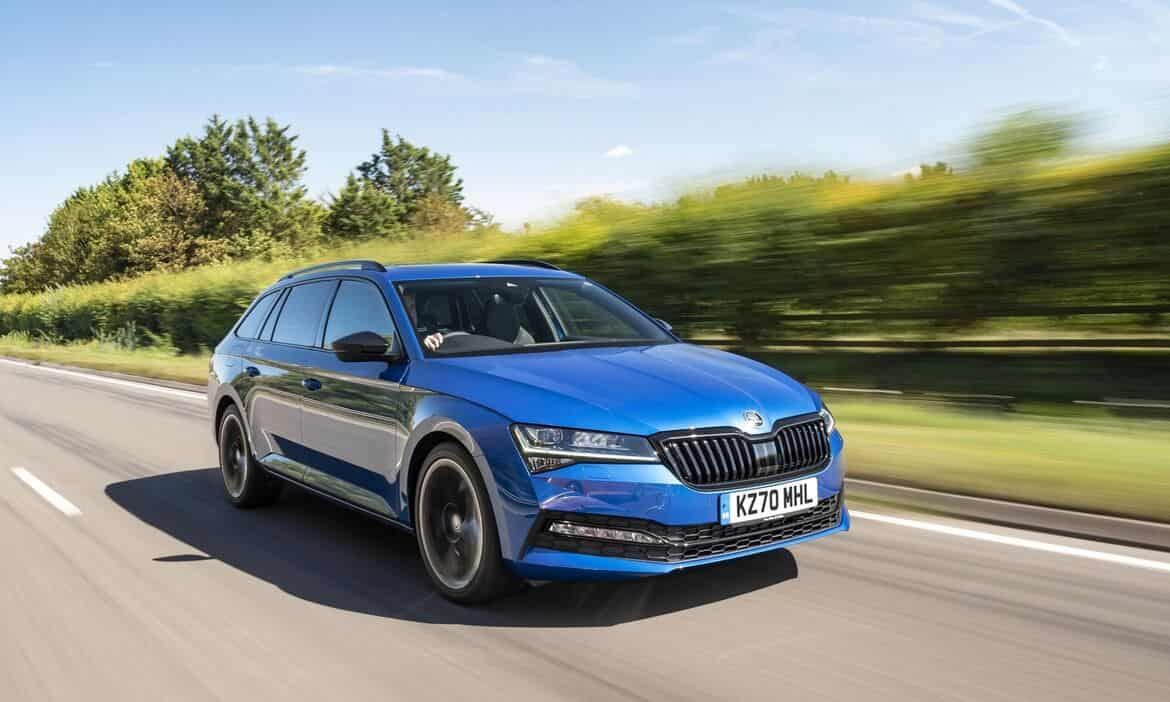 This next pick is a superb option for your furry friend (we had to). In fact, it's so superb that Skoda have actually won awards for this dog friendly ride. So, what's the Skoda Superb Estate all about?
Roomy is probably an understatement. The colossal 625 litre boot space is perfect for the big doggos, like a German Shephard or a Dobermann, to ride around in comfortably.
But it's not just about your furry friend of course. Us humans would find it impressively spacious and comfy too, with a tonne of room around the front and back seats.
Taking a road trip with your dog? Motorway driving will feel like a breeze in these wheels, it's a great choice for covering those long-distance trips to your summer campsite or that annual visit to great Aunt Betty.
Okay, back to how blooming big this car is…
You'll find a load of storage spaces throughout the car. The drawers built into the front seat bases and the humungous door bins are perfect spots for some tasty treats and your dog's favourite toys.
4. Mini Clubman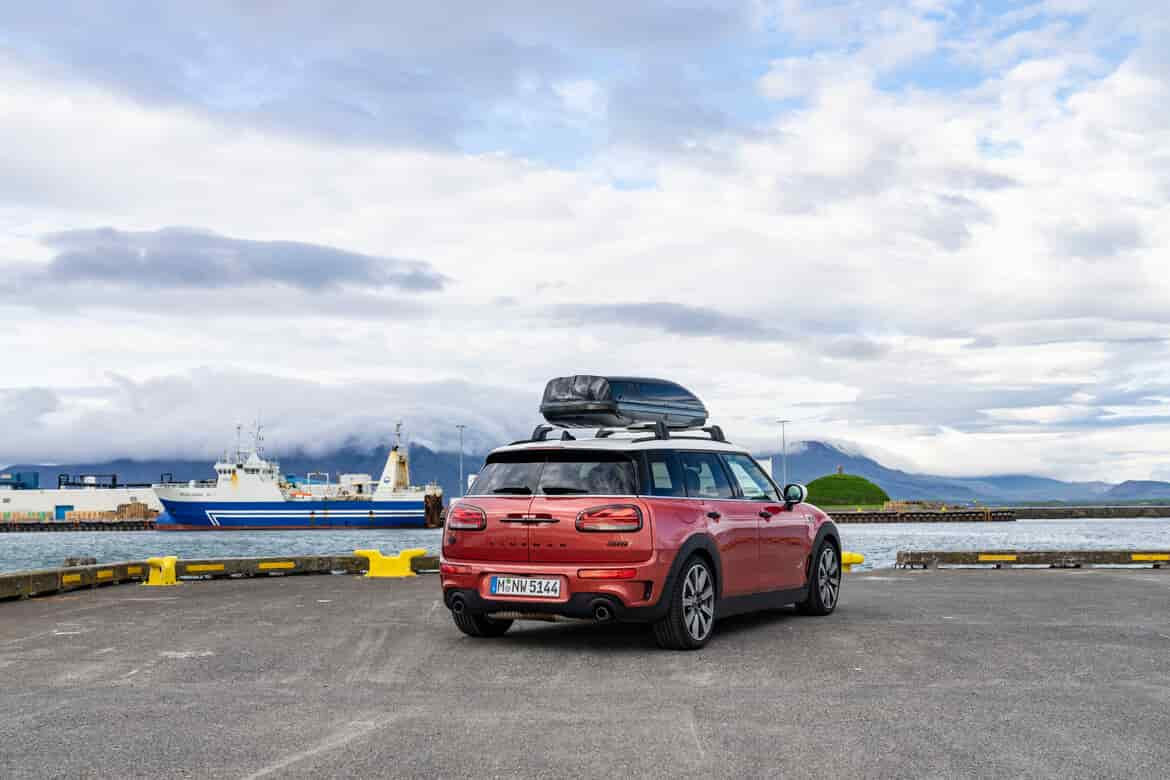 We're scaling things down for our fourth car. All good things come in small packages (and have four legs), right?
You've got pugs, chihuahuas, shih tzus, daschunds – the list goes on! And you've got the Mini Clubman – okay, it has four wheels not legs but the sentiments still there.
The Clubman's boot has no parcel shelf or slanted hatchback shape, meaning your dog can stand up, turn around and look out at the views comfortably. Plus, the low base helps small dogs hop in and out with ease along with the split rear doors.
Got a nervous pup who's prone to car sickness? Smooth handling is absolutely key when choosing the best car for your dog. And your pup is in for a smooth and chilled ride in the back of the Clubman.
To make driving with a dog even easier, Mini have a range of awesome accessories like boot liners to protect from muddy paws and dog guards to keep your doggo super safe. You can buy these accessories over on the Mini website and have them fitted once you receive your brand-new wheels!
5. Volkswagen ID.4 Estate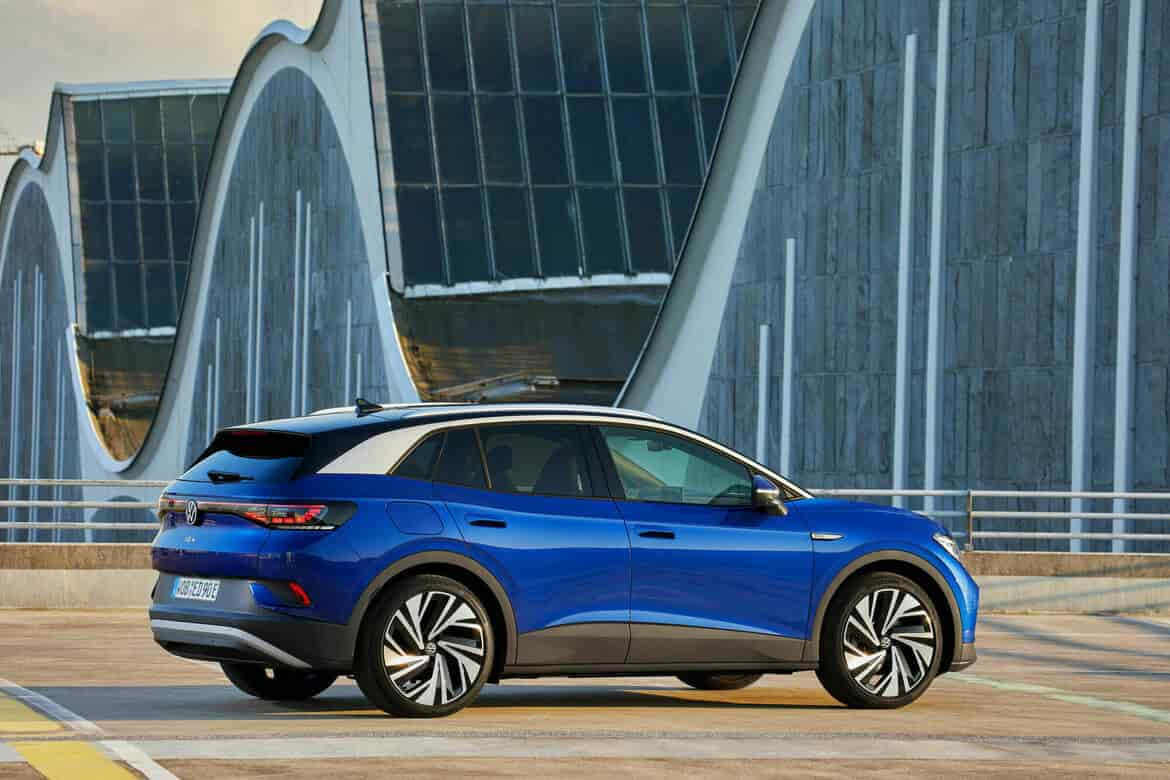 Last but not least, we have the Volkswagen ID.4.
We're finishing things off with an electric estate, which is super great for dog owners. Here's why…
With several anchor hooks in the boot, it's so easy to hook your dog's lead or harness in place to keep them from sliding around whilst driving.
The ID.4 comes kitted out with an inspection hatch on the middle seat, this hatch can be pulled down so your back passengers can check on your four-legged bestie whilst you drive. This is a fantastic feature to keep an eye on your pup and offer them some reassurance that you're right next to them.
There you have it - our best lease cars for dog owners, available now for anyone across the Mainland UK! If you and your pooch are ready to ride around in some shiny new wheels, check out our pages on Estate and SUV cars for lease, where you'll find many of the vehicles listed here. If you're looking for the best deals we've got, venture no further than our Top Lease Deals page. You can also find more top quality guides on all things lease cars on our Info Hub.
If you'd like a bit more steer on the best wheels for your dog, our New Car Squad are on hand to help. We have some dog obsessed folk on the team who will happily chat about dogs all day long! Get some advice from these car nuts and fellow dog owners via email [email protected], give them a ring on 0113 537 0094 or catch them on Live Chat.
Posted on: 19th January 2023