Getting the Best Family Car Lease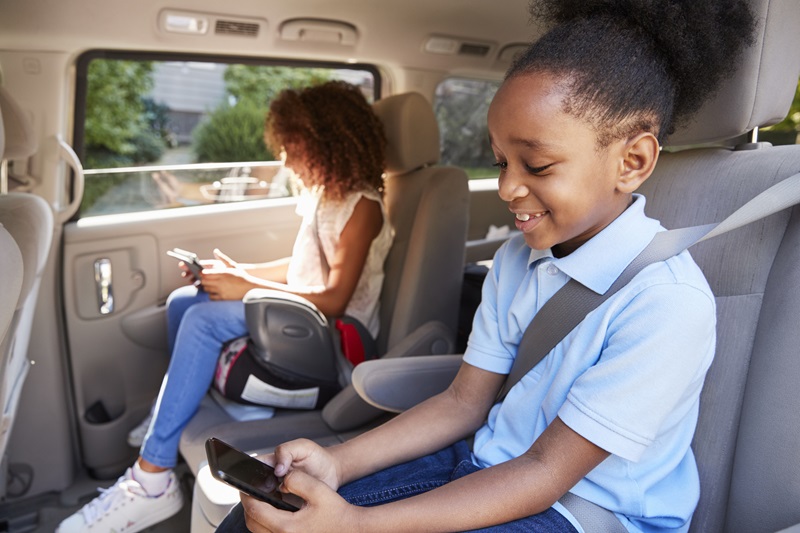 There are some events in life that remind you that you're now a full-blown grown up – even if you sometimes don't feel like it. Moving out of your parents' house back in the day, for example, or tying the knot and moving into your new home. One that you may not have thought about, though, is buying a family car.
Buying a proper family car matters. For some, it can mean saying farewell to a current and much-beloved set of wheels. You know the ones: the boy racer hot hatch, the dirt cheap, but ever-reliable, banger, and the two-seater sports coupe. All great cars, sure – but unfortunately also completely unsuitable for sticking a child seat in.
If the time has come to make the leap up to family car leasing life, you'll want to know how to get the best family car – and the best possible rate. It's not too much to ask, is it? We certainly don't think so. That's why we've compiled a short guide on how to nail your new family car lease.
What makes a good family car?
It's best to start with the basics. So, before we talk about getting the lease itself right, it's important to establish what makes a quality family car. Introducing the essentials...
Safety
If we're talking family cars, it's safe to assume that kids are involved. If you've got kids involved, safety is always the top priority. Luckily, manufacturers understand this too – and the Volvos and Mercedes of the automotive world have been creating super safe family motors for some time now.
If you're looking for some official help on the best family cars for safety, head over to the Euro NCAP site for their full and trusted safety ratings on all major new models.
Space and comfort
Space doesn't just boil down to the number of seats in your car. But that's a good place to start. Once you decide if it's a five or a seven-seater you need, take a look at how much space you're actually getting around those seats.
With SUVs – more specifically, crossover SUVs – being all the rage for modern families, it's worth bearing in mind 'crossover' can now mean anything from something that's a bit bigger than a hatchback scaling up to a mid-to-large SUV. If you want to be sure of what you're dealing with when shopping around, why not get in touch with our team of car nuts – they'll be able to give you the run down on headroom, legroom and boot space.
Economy
Your kids are your 'everything', but it doesn't stop them from being mightily expensive to look after. So, it's only natural to want to find the best value family car to lease and fuel economy will no doubt play a big part in your thinking.
We reckon anything about 45mpg is good going. But you can find much more than that if you stray away from petrol and diesel and into the world of hybrid and electric driving.
Extras
Life's a lot easier with some of the driver tech that's available today. Tools like parking sensors and lane assist are fairly run of the mill for modern family cars. It's always worth checking what models come with the most standard kit – and what extras are available. You'll see all of this info on our site, and you can review the details when it comes to picking your optional extras and adjusting your lease terms.
If you're leasing with us, the good news is that you'll get to pick all that stuff out. Our fully tailored deals let you choose exactly what does and doesn't go in your new car.
Making the most of your family car lease
So, the basics of a good family car are now firmly established. What about the lease itself? It'll come as a surprise to absolutely no one that most families are working to a relatively tight budget. The question is what can you do in leasing terms, to help that?
Comparing's caring
There's a bit more to working out the cost of personal contract hire (PCH) than totting up a few numbers, but you can let us take care of that for you – it's second nature to us. In some cases, a £30,000 car may cost less to lease than a £25,000 one. Why? Well, PCH rates are defined by the predicted depreciation of the car in question over the course of its lease – rather than its upfront value.
With that in mind, it's worth researching a few cars you might have considered slightly above your budget. It may be that they are a similar price – or cheaper even – to the models you were already considering. By leasing with ZenAuto, you'll find that you can get more car than you thought possible.
Managing money
One of the beauties of a PCH deal is the flexibility it offers to you as a leaser. You can personalise your car to ensure it's a perfect fit for you and your family and not only that, but you can build the terms of your deal in a way that suits you down to the ground. As for making your lease budget friendly for you, there are a few things you can do:
Adjust your initial payment: Don't want to pay a large sum upfront? Your initial instalment can cost as little as one monthly payment, meaning your monthly rate over the course of the lease will increase. On the flip side, you can lower your monthly payments by offering up more straight off the bat. It's totally up to you.
Reduce your mileage to reduce your rate: If you're only using a car for the school run and a short commute, then there's no reason to have a big mileage allowance that'll cost you more money.
Get the equipment you need as standard: Find a car that's got the extra bits you need without having to make any edits and you'll avoid any additional costs to your rate. Or, you might want to take a nosey at our pre-configured car deals. They're already in stock and could have everything you want, while we think it's definitely worth browsing our special offers – you might just find yourself a bargain.
Protect yourself
The best family cars offer outstanding reliability, but that doesn't mean they don't need looking after. Add a maintenance package to your lease and you get that extra peace of mind that is priceless when looking after a family. The best part? We'll take care of everything. You deserve the full VIP treatment, so we'll find the garage and book the service, leaving you to spend more time with the little ones.
A maintenance package will cover you for:
Breakdowns
Scheduled servicing
MOTs
Tyre replacement (including punctures)
Exhaust and battery
Basically, anything that is down to wear and tear. All this means is that you don't have to pay for any of those regular servicing charges. And, in the unlikely event something does go wrong with your new car, you won't have to deal with any nasty unexpected repairs costs that can upset your budget either.
So, there you have it – a short guide to getting the most from your lease for you and your family. Remember, the best value family car to lease might not always be the one you first thought. So, it's worth having a really good look around our massive collection for the best deals.
Alternatively, give us a call to find out more about our best family cars today.
Posted on: 11th June 2020