Boredom Busting Tips for Your Long Commute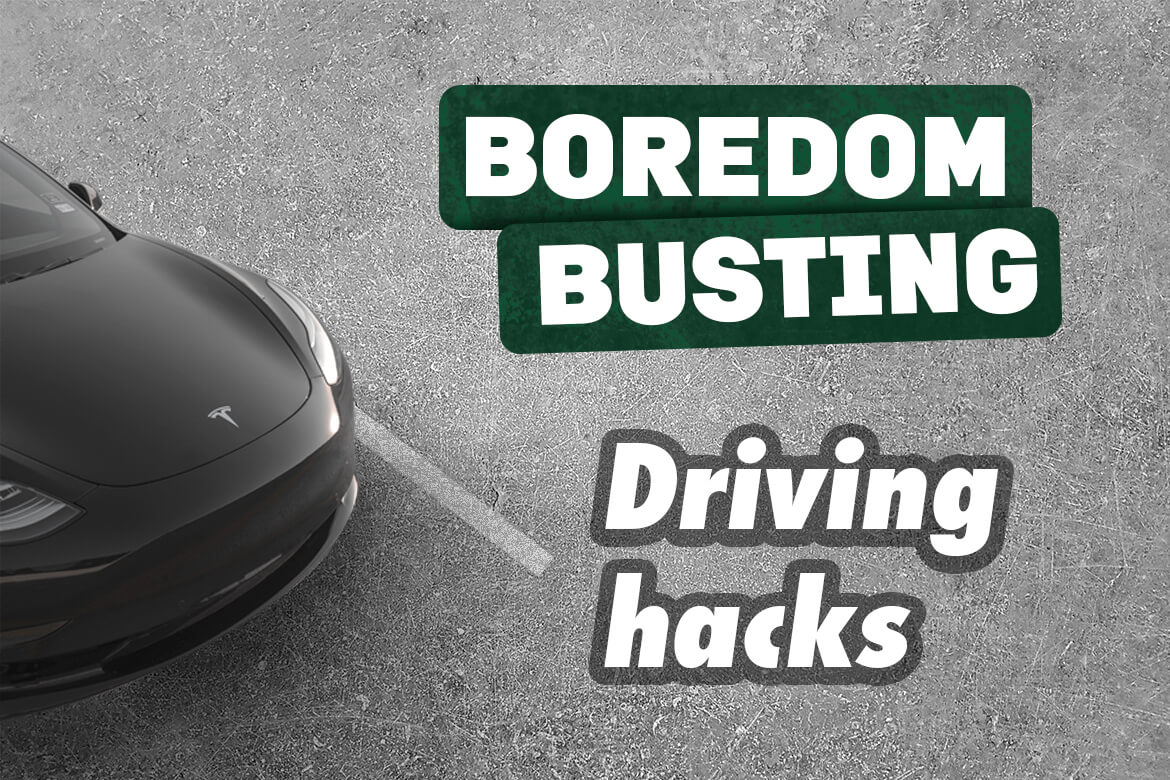 We believe driving should never be boring. Even on your commute.
Especially when you're cruising around in some shiny wheels, listening to a playlist of feel-good tunes and are en-route to your favourite coffee shop for your morning latte.
We caught up with our Marketing Director, Gemma, who covers a whopping 120 miles on her commute to and from Zen HQ.
Gemma shared her best boredom busting tips for that long drive.
Which will you start doing to level up your commute?
Gemma's Top Tips
1. Pop on your favourite podcast
I'm a huge fan of podcasts!
My favourites for a long car journey are:
My Therapist Ghosted Me – Vogue Williams & Joanne McNally
The Diary of a CEO – Steven Bartlett
Rich Roll – Rich Roll
The High Performance Podcast – Jake Humphrey & Prof. Damian Hughes
Feel Better Live More – Dr Rangan Chatterjee
Listening to podcasts is a wonderful way to get into a productive, positive mindset for the day ahead.
Equally, playing a podcast on the drive home helps me switch off from the workday. You can see why I'm a big fan, hey?
2. Take time to reflect
I really indulge in the time that I have on my own in the car.
Top tip for making your commute more enjoyable: flip the way you think about it. That drive to and from work is a form of 'me time'. You can use it in a positive way (putting road rage aside, of course).
I use it as an opportunity to check in with myself, reflect on the day, and think about things that are coming up.
I think it's where some of your best ideas can come from – second to the shower, of course!
Our comfiest cars to make your 'me time' even better? For ultimate comfort at a manageable monthly price, check out our CitroëC5 X Estate lease deals.
Citroën are known for creating a driving experience focussed on comfort.
And that's exactly what you get with a C5 X lease deal.
The advanced comfort suspension ensures every drive is super smooth and enjoyable. That long commute is starting to sound a little more bearable, right?
3. Get your caffeine in
For my commute in a morning, I always have a coffee.
I'll either take one with me from home or – if I'm feeling flush – I'll pick up a Costa. The Costa app is an absolute winner because you collect freebie coffees with their reward points.
It's all about making the drive enjoyable and for me that involves coffee!
4. Blast those tunes
Sometimes you just need some music to keep you going.
I'll often have on the Daily Mix playlist that Spotify creates for me. Although, this usually includes quite a lot of Little Mix thanks to my daughter!
Best cars for playing those bangers?
You can upgrade to a Harman Kardon audio system with any of our BMW 5 Series lease deals.
It's a listening experience like no other. Bring a whole new vibe to your after-work dance party!
5. Check in with friends
I also use my commute to catch up with friends.
We all have such busy lives but can often be commuting at the same time, so we use it as an opportunity to check in. It really makes the time fly!
Why not schedule in a call with your friend for your next commute?
6. Drive an EV? Set yourself a range challenge!
As a new EV driver, I'm more mindful of how I drive to help preserve those precious miles.
It's almost become a bit of a personal challenge to see how many miles I can save by driving more economically.
Next time you take your EV for a spin see how many miles you can save. It helps turn EV range into a lighthearted concept.
Factoring in my range has just become a normal part of my everyday routine now!
Looking to go electric as a long-distance commuter? We've got just the wheels to get you there, available now at our EV Info Zone. Switching to electric is smooth and easy when you Zen it!
Posted on: 5th April 2023