8 Reasons You Should Be Leasing Instead of Buying a Car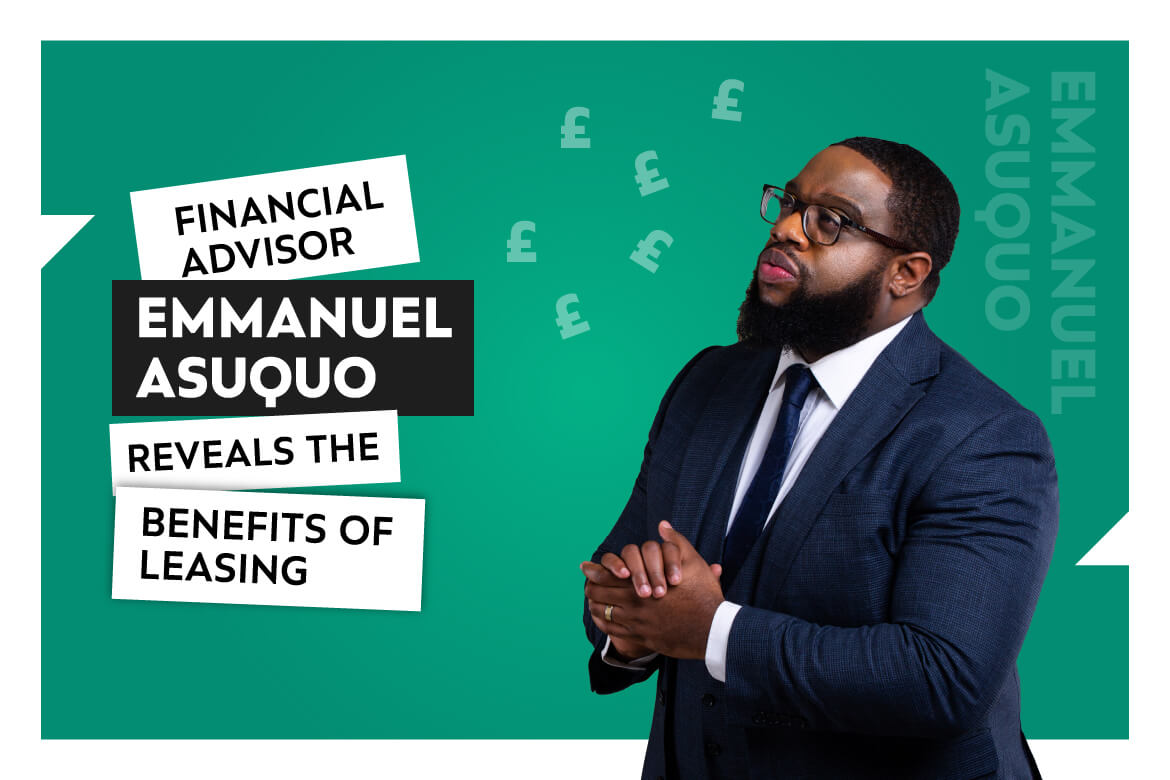 You've probably landed on this article because you're interested in leasing a car, but you might not know whether it's the best decision for you. To help you make the right choice we've teamed up with renowned financial advisor and TV presenter, Emmanuel Asuquo, to showcase the many benefits of leasing (and we're not just talking cars!).
The reality of leasing over buying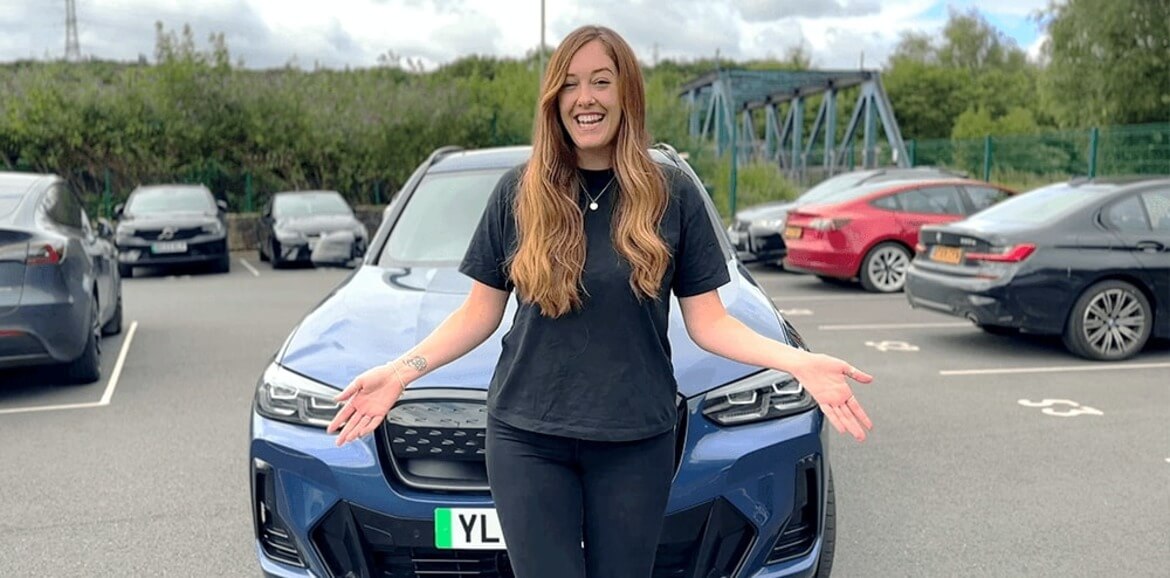 From clothes and books to phones, appliances, and of course, cars – you can now 'borrow' everyday items instead of making big purchase commitments. We surveyed 2,000 UK residents aged between 18-65 to find out more about this shift from buying, to the increasingly popular leasing and renting alternatives.
Our study revealed that there are now more bragging rights to be had from borrowing, swapping, or renting the latest must-haves, with over half agreeing that there's more kudos in actively avoiding big money purchases. And nearly two thirds believe that it no longer matters if they own items outright or not – the crippling pressure to 'own' your lifestyle is clearly becoming a thing of the past and about time!
So, what are the actual savings?
Those who rent instead of buying everyday items claim to be saving an average of £449 on tech appliances, £425 on furniture and £472 on DIY equipment every year. Plus, with the average Brit consuming seven films, 26 hours of music, three books and three video games every month – using streaming services alone saves around £220 a month.
It's great to hear that leasing is enabling people to adopt different trends and lifestyles with less financial commitment!
Emmanuel Asuquo discusses why you should be leasing over buying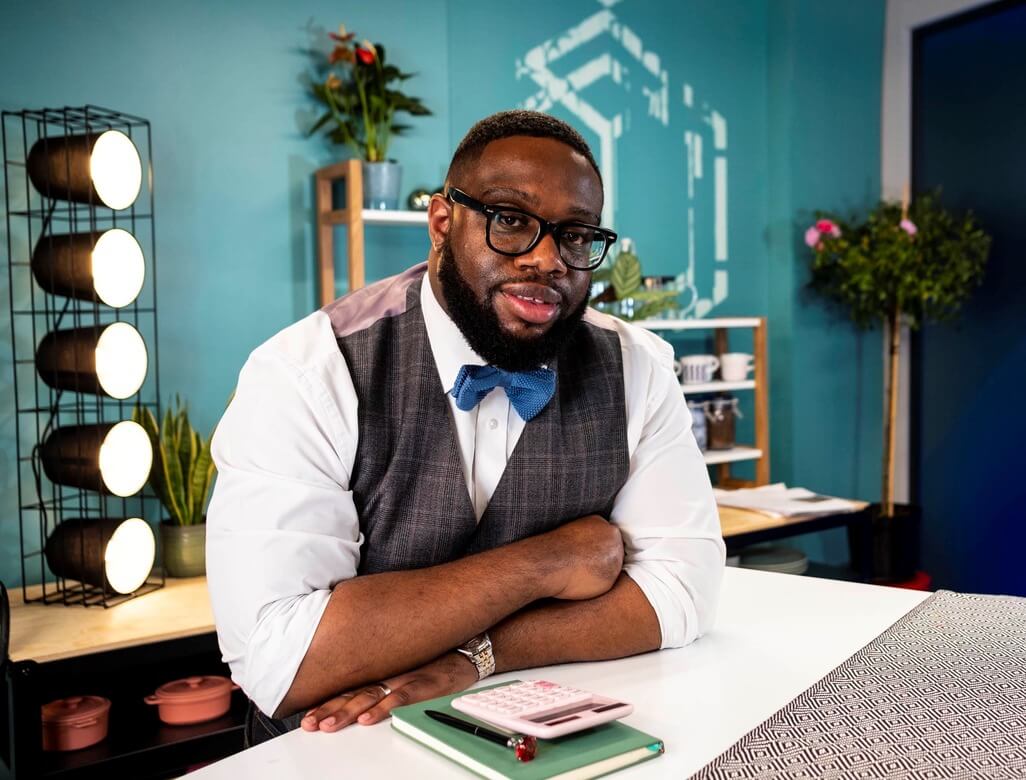 We spoke to Emmanuel to take a further look at the benefits of leasing, renting, and streaming. Talking about the survey results, Emmanuel said:
"The access economy comes as a welcome alternative to avoiding high one-off costs and owning outdated technology.
You can experience the latest products without exceeding your budget to acquire them and you also tend to pay a fair price, based on your actual usage of them. Not only this, but a new car, for example, loses value as soon as you drive it off the forecourt, losing up to 40% by the end of the first year. Similarly, phones depreciate to a fraction their original value in two years."
Emmanuel's 8 big leasing benefits
1. No depreciation worries
One of the most significant advantages of leasing is that you don't have to concern yourself with the depreciation of the product's value over time.
Depreciation is a huge factor in the overall cost of ownership. With a lease, you simply return the product at the end of the lease term and don't bear the responsibility of reselling it or experiencing a loss in its value.
2. New product, fewer issues
Leasing generally means you're getting a new or well-maintained product. This means you are less likely to encounter major issues and unexpected repair costs, giving you peace of mind throughout the lease term. Some products also come with warranties that cover repairs and maintenance for the duration of the lease.
3. Customisation
When you lease a car, you have the opportunity to select the make, model, trim level, and even specific features and options that suit your preferences. This allows you to drive a car that meets your needs and style without the long-term commitment of ownership.
4. Keep up with the latest trends
Since lease terms are usually shorter, you have the opportunity to switch to a new product more frequently. This means you can stay up to date and enjoy the latest features, technology, or trends.
5. Flexibility with costs
When leasing, you usually have flexibility choosing the upfront payment, monthly payments and how that's spread out over time. This can help you stay in control of your outgoings and manage your money.
6. Convenience
With streaming and renting services you have access to a huge library of content or products – without the worry of physical storage. This also tends to be much more cost effective than purchasing everything you want to access, like we used to have to do!
7. Efficiency
Leasing often allows you to use a more energy-efficient or fuel-efficient product which is not only good for the environment but can also help you save on running expenses.
8. Helps with business expense
If you're using a leased car for business purposes, with a BCH contract you can often deduct a portion of the lease payments, insurance, and maintenance costs as business expenses. This can lead to tax benefits, reducing your overall tax liability.
Why lease a car with ZenAuto
But that's not all! If you choose to lease a car with us there are a load more benefits for you to enjoy…
Zen benefits:
Simple online ordering anytime, anywhere
Have a team of car experts with you every mile along the way
Spec your car, your way with one of our fully customisable cars
Add the maintenance package to get MOTs, servicing and tyre TLC rolled in
Get free mainland GB delivery along with breakdown cover, road tax and the manufacturer's warranty included in your lease
Choose flexible lease terms to suit your life – including your length of lease, mileage, initial payment, and monthly payment
Ready to begin your ZenAuto journey? Browse our lease deals to find your next set of wheels! If you need help choosing the right car for you, our New Car Consultants know everything there is to know about cars. So, all you need to do is give us a call on 0113 537 3860 (option 1) or email [email protected], and we'll sort the rest!
Posted on: 15th September 2023