Used Car Promise
The very best quality used cars, guaranteed.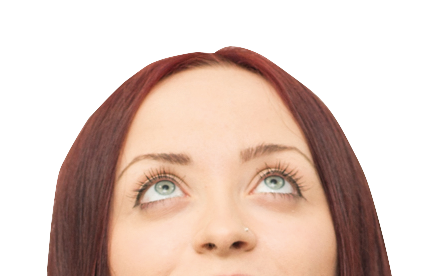 Used car leasing you can trust
There are a few questions that run through everyone's head when they buy a used car. How trustworthy is the seller? Did I get good value for money? Have I just bought an absolute banger and don't even know it? You know the ones.
It's perfectly understandable to have those same concerns when it comes to used car leasing. After all, the deal with a used car personal lease is more or less the same as buying one. You still want a reliable vehicle, you still want an honest and trustworthy provider and, most importantly, you still want value for your money.
We know we only lease top-quality used cars, but you need to know that too. Because of that, we've put together our Used Car Promise. It details all the extensive tests and checks we carry out, as well as the assurances and guarantees we offer on every vehicle in our range. Through our Used Car Promise, you know you're getting everything you want and more from our used car lease deals.
Below, you'll find every detail on why we're one of the used car leasing companies you can trust, so read on to find out all about the ZenAuto Used Car Promise.
How do we choose our top notch car range?
Here are the basics of our vehicle selection criteria across our used car leasing in the UK.
Ownership
We own all the cars that we lease to you, and every single vehicle in our range has been taken from our former new car leasing range. Us having complete ownership of our range matters because it means we're able to guarantee the quality of all of our vehicles. None of our used car lease options have ever operated outside of the ZenAuto family. We know the history of each of our vehicles, and that helps us massively when it comes to picking the best options for used car leasing.
History checks
We know everything about our vehicles. Every single one of our leased cars has a full-service history to its name. We also check every vehicle for any history of manufacturer recalls. If a vehicle has been subject to a recall, it doesn't make it into our used car leasing range – simple as that.
Age and use
We like our used cars anywhere from nearly new to a maximum of four years old. On top of that, we don't take vehicles with over 35k miles on the clock. We also ensure each vehicle has only been leased once, and only used privately – i.e. nothing commercial. All that works to limit any wear and tear concerns on our vehicles.
Condition
We check all prospective ZenAuto used car leasing candidates for any major issues or damage to the bodywork. We also look for any modifications carried out away from factory specifications. Of course, if we see any evidence of the above on a vehicle, it doesn't make the cut.
The AA's 128-point inspection test
Once we know the full backstory of our vehicles, the next step is to get them into the garage to go through a detailed testing programme. In our case, we use the AA's nifty 128-point inspection test. This is a comprehensive point-to-point evaluation process carried out by our trusted partners who know everything there is to know about what makes a quality used vehicle.
We'll make sure all the key operating elements of the car are checked, including:
Exterior fittings
Interior fittings
Electrics and controls
Engine
Transmission
Front suspension, steering and underframe
Exhaust system
Fuel system
Brakes
On-road performance
Only once a car has passed through the 128-point process will it be considered fit to join our used car lease offers.
If you do want that full list of checks, though, they are below.
Our standards delivering to you
We've got awfully high standards when it comes to what we think you should get from our used car lease deals. As well as all the quality and performance tests we carry out before putting a car up for lease, we work hard to ensure every vehicle arrives in as close to as new condition as physically possible.
Tyre standards
We don't want you heading down to the garage for new tyres two months after leasing a used car with us. The legal tyre tread limit on UK roads is 1.6mm. Therefore, we ensure every tyre on your vehicle, including the spare, has at least 4mm of tread on it.
Specifications and safety equipment
Safety is naturally paramount with a used car, so all our vehicles are delivered with their full factory spec safety equipment as per their original condition. No modifications and nothing missing.
MOT and servicing
You won't stumble upon any hidden surprises with any of our used car lease deals. Before your new motor arrives on your drive, we'll check it's got at least 3 months' MOT left to its name – if it doesn't, we'll take it for a new one. We'll also make sure it doesn't require a service any time soon to give you confidence that everything is up to the expected standards.
Our 90-day guarantee
With used car leasing, it's nice to have something in place to get you through that initial period where, despite all those wonderful assurances, you're still wondering if your car is as good as we say it is.
That's where our 90-day guarantee comes in. It's a three-month guarantee from the start of your lease (when you accept delivery of the car) that covers you against any mechanical or electrical issues that might occur. Now, we don't anticipate anything suddenly going wrong with our carefully selected used car leasing range, but here's what's covered in case of the unexpected:
Mechanical and electrical parts – cover against failure of any factory-fitted parts and the labour to fit them.
Consequential damage – where damage to one part of your car is caused by another part of your car.
Courtesy car provisions in the event we need to take your car away for repair.
Comprehensive roadside assistance on all our used car lease deals.
Alarm cover.
Repair or replacement of catalytic converters.
Cover for all high voltage components (battery, coolant compressor, electric motor parts, etc.).
Cover for all factory fitted in-car entertainment equipment (audio/visual equipment, satnav, connection devices, etc.).
Essential replacement services for working materials including oils, oil filter and anti-freeze.
Our 7-day return policy
We're so confident in the quality of our used car range that we provide a 7-day return policy on all our used car leases.
Once you've received your car, if you're not completely happy you have 7 days to return it to us for a refund. Simply let us know, and we'll arrange to collect the car from the address it was delivered to.
We'll refund your initial payment, less any excess mileage charges and/or damage charges due.
Here's more on how our 7-day return policy works:
The £199 processing fee is non-refundable.
The car must be in the same condition as when it was delivered with no alterations/modifications.
The car must not have any charges or claims from any third party against it (e.g. finance providers, congestion charges, parking fines, speeding tickets).
If you drive the car over the daily mileage limit during the first 7 days, every additional mile will cost £1 per mile (the mileage limit will be pro-rated from the contracted annual mileage). We reserve the right to accept return of the vehicle if this is abused.
If the car has been in an accident or is damaged in any way, there may be charges for the damage.
The vehicle must be returned with all keys, documentation, driver packs, locking wheel nuts, charging cables etc. provided at the time of delivery. We reserve the right to deduct any costs or associated costs incurred by us to replace non-returned items from the initial payment.
Refunds to be made within 14 days of customer requesting the return.
Want to know more?
The goal of our Used Car Promise is to give you the confidence you want to have, and indeed should have, when leasing with us. Remember, our customers regularly tell us how much they love our service on Trustpilot, so you can trust us to get the job done right.
If there's anything you feel we haven't covered, simply get on the phone to us. We'll do all we can to give you that warm and fuzzy feeling about your used car lease deal.
The AA's 128-point inspection test - In full
Only once a car has passed through the 128-point process, as detailed below, will it be considered fit to join our used car lease offers.
128-point inspection points
Window & screen glass
Bonnet hinges
Bonnet catch
Sunroof operation
Door locks/operation
Fuel filler cover/cap
Number plates
Convertible roof operation
Seat adjustment
Boot/tailgate lock
Seatbelts
Internal mirrors
Starting system/ignition lock
Battery condition
Battery voltages
12.4v - Normal
10.5v - Starting
14.7v - Charging
Headlights
Sidelights/running lights
Rear & number plate lights
Stop lights
Air Con operation
Reverse/fog lights
Auxiliary lights
Interior/panel lights
Controls/switches
Instruments
Horn
Windows/sun roof
Wipers/washers
Headlamp wash/wipe
Indicator/hazard lights
Coolant level/condition
Coolant leaks
Antifreeze
Radiator cap
Hoses/pipes
Auxiliary drive belts
Fuel pump/pipes
Power steering oil level
Clutch fluid
Brake fluid
Engine oil level
Oil Leaking
Engine mountings
Cold starting
Fast idle (cold)
Noise level (cold)
Excess fumes/smoke
Turbo/supercharger noisy/ leaks
Fluid/oil leaks
Cables/adjustments
Hydraulic system
Linkage (wear)
Casings
Mountings
Clutch operation
Drive shaft assembly
Universal/sliding joints
Backlash
Gaitors
Prop shaft(s)/fittings
Bearings/supports
Engine underside leakage
Steering & ball joints
Steering rack/box
Chassis members
Power steering (operation)
Wheel hubs/bearings
Springs/suspension units
Pipes/hoses
Dampers (condition/leaks)
Gaiters
Sub-frames/mountings
Suspension arms/mountings
Tie bars/anti roll bars
Manifold
Pipes
Catalytic converter(s)
Silencer(s)
Heat shields/mountings
Joints/couplings
Springs/suspension bars
Anti-roll bar
Dampers/bushes
Suspension arms/fixings
Location rods/fixings
Bump stops/gaiters
Wheel hubs/bearings
Pipes/hoses
Sub-frames/mountings
Chassis members
Tank
Tank fixings
Fuel lines
Breather pipes
Evidence of leaks
Master cylinder security
Fluid leaks
Servo/power system
Pedal & pad/linkage
Discs/pads (if visible)
Handbrake operation
Flexible hoses
Pipes/connections
Test distance
Speed achieved up to
Final drive operation/noise
Gearbox operation/noise level
Engine performance
Engine noise
Excess smoke
Overheating evidence
Instrument/control function
Cooling fan operation
Steering effort
Hot restarting
Auto changes/kick-down
Road holding/stability
General steering/handling
Footbrake operation
Hand/park brake operation
Suspension noise
Warning lights