Best Family SUVs for This Autumn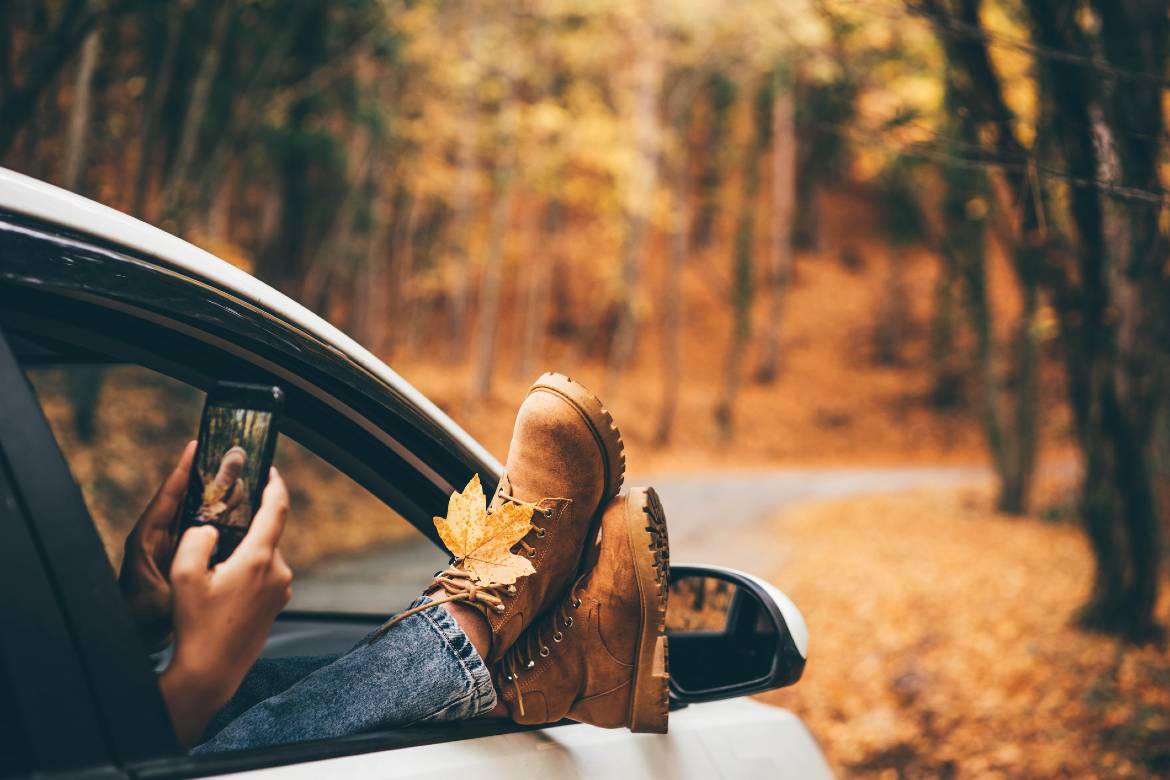 Is there any better type of car for the Autumn than an SUV?
With leaves falling from the trees and covering the roads, blasting through the puddles in your SUV guarantees that you'll feel like you're driving in a car advert.
If you can't live out that dream because you don't have one yet, here's our guide to the best family SUVs out there right now:
Peugeot 3008
This SUV crossover is a perfect family vehicle with lots of space (huge central storage bin we see you), style and driveability.
With a nice facelift for 2021, it looks great on the road and the interiors are sleek and impressive thanks to the i-Cockpit display and 8-inch touchscreen.
Families need lots of room for kids and stuff in general, and the 3008 has loads of space both in the back seats and in the enormous boot, making packing for a holiday a breeze. Just take it all!
Kia Niro
Very much focused on drivers looking for a greener SUV, the Niro is available in hybrid, plug-in hybrid and full electric versions.
It's another very solid family SUV to boot, with plenty of space for passengers and luggage as well as stylish interiors and a decent touchscreen system.
It's a smooth and comfortable ride too, perfect for the school run or longer journeys.
Skoda Kodiaq
Easily one of the best family cars out there, the Kodiaq has a lot going for it without having the kind of price tag that makes it unaffordable for most families.
As you'd expect from Skoda, the emphasis is on practicality and function rather than unnecessary bells and whistles, but it still manages to feel upmarket with its interiors, especially on the more costly versions.
Did we mention there's an ice scraper behind the fuel filler cap and an umbrella concealed in the front door?
Best of all, it's a big car that still feels nimble and agile to drive.
SEAT Ateca
The first SUV from SEAT, the Ateca has quickly become a firm favourite thanks to its fun driving experience, affordable pricing, good fuel consumption and rugged looks.
When it comes to space in the boot, the Ateca has much more than either the Nissan Qashqai or Renault Kadjar, two of the roomiest SUVs out there.
Hyundai Tucson
Naming your SUV after a town straight from the American Wild West in Arizona certainly helps conjure the image of a dusty desert road that would be ideal for blasting down in an SUV.
You might be using yours for the big shop, but the Hyundai Tucson is suited to either usage as well as being a hybrid with great fuel efficiency.
It's also got plenty of space inside as well as stylish and comfortable interiors.
Which one gets your vote?
Posted on: 1st December 2021