8 Tips for Driving with Your Dog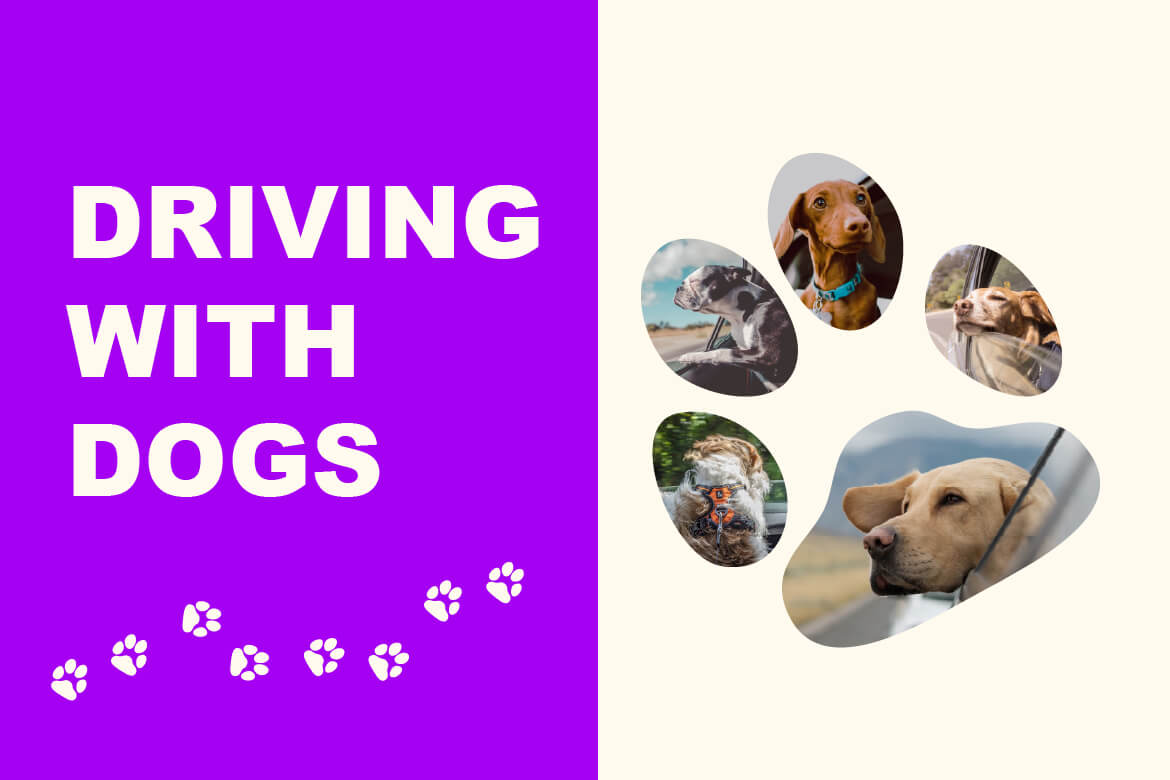 Whether you're driving to your favourite campsite or dragging the whole family out on a long Sunday walk, your dog's safety and comfort is paramount. We spoke to our dog obsessed Sales Executive, Angela and got all the best tips for bossing driving with your dog.
First, we know you're all dying to see Angela's dog.
Meet Riley. Riley is a 2-year-old boxer dog who's full of life. She's crazy, loveable and Angela's best friend, of cours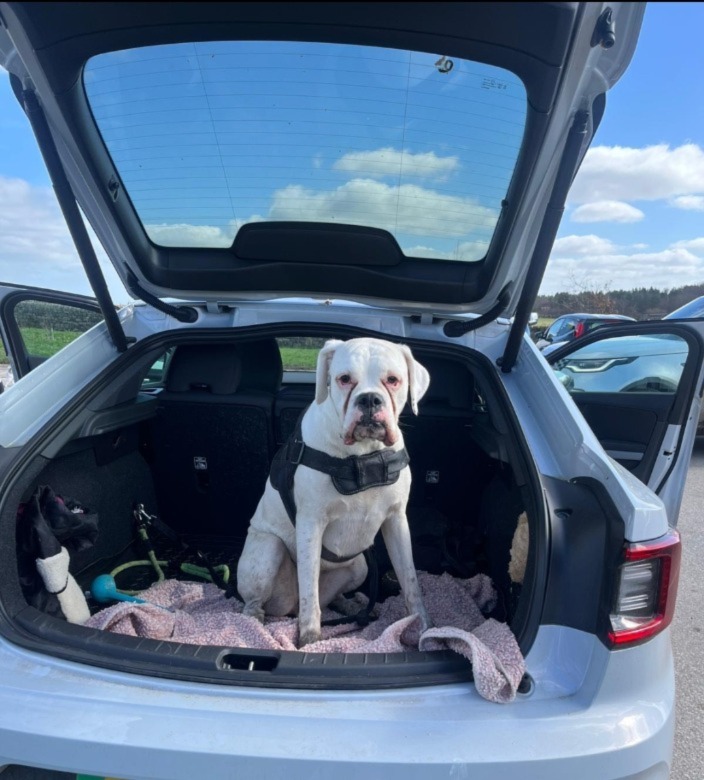 Angela's top tips for driving with your dog
Always make sure your dog is safe before setting off
It's a requirement by law to fasten your four-legged pooch safely in the car – whether they're in the boot or the backseat. The Highway Code states that you must "make sure dogs or other animals are suitably restrained" in a vehicle.
You can keep your dog safe by using a dog harness, crate, carrier, or boot guard. Riley is always strapped in properly. You should double check that your dog is comfortable and safely in place before every journey.
Looking for the perfect car to keep your pooch safe?
Volvo are known for their safety and that includes any four-legged friends, of course. Ford Puma Hatchback comes kitted out with an 80-litre waterproof storage box located under the boot floor. The box is fitted with a drainage plug. You can wash off your dog's muddy paws before they even get out of the car.
The storage space is also great for packing your dog's kit away – their toys, balls, and towels.

Keep a spare lead, just in case
Now you may be wondering why on earth would you need two leads for one dog?
Leads can break and get lost. It's happened to me before – not a fun experience with such a big dog!
Always have a towel to wipe your doggo down
Like a clean car? Want a cute little four-legged friend? Want to drive around with said four-legged friend? Then you're going to need a towel. ALWAYS pack a towel if you're going on a walk, whatever the weather.
Stuff your car full of poo bags
You can never have enough poop bags. I have them everywhere. I keep them in my pockets, boot, and any storage spaces in my car. I'm never caught out!
Need a car you can store a million poop bags in? Look no further.
The Vauxhall Combo Life comes with a full width overhead storage shelf, a large open storage pocket behind the infotainment screen and an open storage compartment below the glovebox.
Plus, it's a super spacious car if you have a big dog or a couple of four legged friends to fit in.

Keep a spare pair of shoes/boots in your car
Now this tip is one for us, rather than the dogs. If I'm driving to a dog walking spot, I'll always pack a spare pair or boots/shoes. UK weather is so unpredictable. You never know when you'll need your wellies! I like to change out of my muddy shoes into some clean ones. I don't want to bring the muck inside my car.
It's little hacks like this that make life with a dog that little bit easier!
Looking for the right wheels for you and your doggo? We shortlisted the best dog friendly cars available right now.
If you find one you like you can always speak to our New Car Consultants to find out more and get the answer to any questions you might have.
Give them a ring on 0113 537 9052 or drop them an email [email protected].
Posted on: 12th April 2023