How Do I Lease a Car?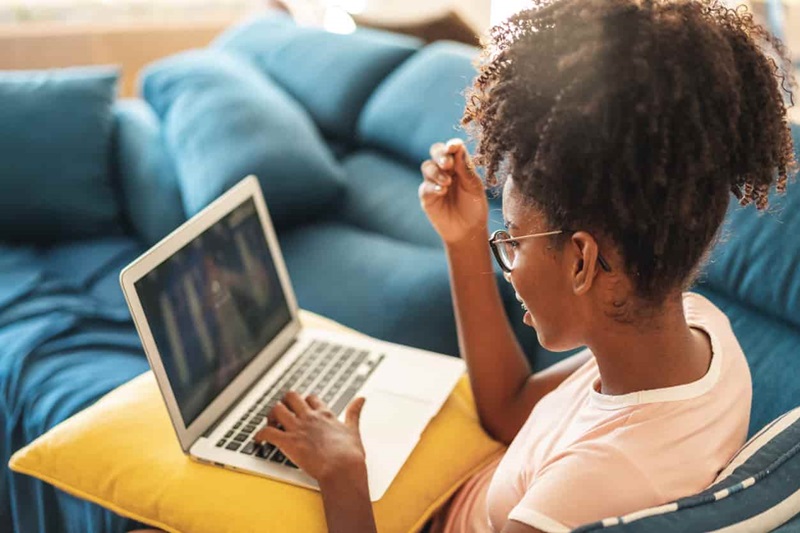 In the UK we have an obsession with owning things – are you really successful if you don't own a house? But think about it, we're happy to pay a monthly subscription for Netflix, the gym (even if we don't use it), our phones, and our precious Wi-Fi, so why not our cars?
How does leasing a car work?
Leasing a car with personal contract hire (PCH) is pretty simple. PCH allows you to drive a new car every few years, without having to outlay a large sum of money to own a car as an asset.
Leasing a car is similar to renting, in that you're using a car that will fit your specific needs for an arranged length of time – usually between two and five years – for a set monthly fee.
When you lease a car, you have complete freedom over the vehicle's make, model, and specification. Perhaps you're looking for a sleek and sporty little number, or maybe you're looking for an ever-popular 4x4 crossover? Whatever you're after, you'll find it with a PCH. And the best bit? Your contract is tailored to you in terms of annual mileage, length of contract, and how you'd like your payments structured.
And at the end of the personal car lease period, you simply return the car, leaving you free to lease another car of your choice – variety is the spice of life after all!
How do I finance a lease car?
To lease a car, you'll need to pass a credit check, and it's worth noting that if you have a higher credit score you tend to get a better interest rate on your PCH contract.
Just like other subscriptions, you'll need to make sure you have assessed your own budget to make sure you can afford the monthly outgoings, as there may be additional costs to pay if you decide to get out of your PCH deal early.
How much are monthly PCH payments?
The total cost of your lease is calculated based on several factors:
The value of the car (un-driven and brand new)
The car's estimated value at the end of the lease
The annual mileage allowance
How much you can pay upfront (the more you put down, the lower your monthly payments)
Am I eligible for a personal car lease?
The great news is almost everyone is eligible for a personal care lease! Just make sure you meet the following criteria, and you'll be taking your new wheels for a spin in no time:
Hold a full UK Driving Licence
Hold a British Passport
Be on the electoral role at your current address
Have a regular, and secure income
Provide a minimum of 3 years' employment or education history
Have no CCJs or IVAs against your name, or declared bankruptcy
Pass the finance application
What's the difference between PCP and PCH?
If you're like most people, you'll know more about PCP (personal contract purchase) than PCH. PCP is similar to PCH, with the main difference that at the end of the contract you have the option of being able to buy the car. What you might not know is that a study by the Finance and Leasing Association found that four out five people with PCP plans don't opt to buy the car at the end of the contract.
So, if you think you'd be with the many and not the few and think you might want a different or an upgraded car at the end of the contract, PCP might not be for you.
Cost
If you're on a budget, car leasing (PCH) can sometimes be cheaper than PCP, however, if you fall behind on your monthly payments your car can be repossessed. Whilst it can still be repossessed with a PCP, once you've paid at least a third of the total amount, the car can't be repossessed without a court order.
Investment
There's long been the argument that if you're already paying monthly payments, you might as well get something at the end of it – whilst this used to be a reasonable viewpoint, times are changing. Can you imagine buying the latest iPhone outright, only for it be redundant when the next model comes out? Most people take out a contract for the latest phone model, and upgrade at the end of the deal.
It's the same with PCH and PCP. If you absolutely must have your own set of wheels, then a PCP agreement with a balloon payment to purchase the car is the best choice for you. But it's worth remembering that cars lose their value really fast, so they're not much of an investment, and if you like to have the latest models, you might want to consider a PCH contract.
Why should I choose personal car leasing?
More and more people are choosing personal car leasing as an alternative to purchasing a car outright or purchasing through PCP. It's a much more cost-effective way of having and running a brand-new car.
A combination of car depreciation and unexpected repair costs associated with buying a car can soon add up. With a personal car lease, however, you'll receive breakdown assistance and recovery from the AA and road tax. You can even choose to add on maintenance and servicing to your plan for extra peace of mind.
What's not included in my car lease?
You'll need to take out your own car insurance – and before we hand over the keys, you'll have to prove you've insured your car.
Maintenance and servicing don't come as standard, but you can choose this option as part of your order. A maintenance package includes the car's scheduled services, MOTs and tyres. But it will add to your monthly payment, and you will have to use a recognised garage to undertake any work.
You will also have to pay for your own fuel when you take out a PCH.
Ok, I'm interested, how do I lease a car?
If you're ready and you know what car you want to lease, you can do the whole thing online.
Or you can give Tom and the team a call, and they'll help pick the right car for you. They'll be able to tell you how much the car costs, and they'll let you know how long it should take to be delivered to your doorstep. Ideal!
Posted on: 26th May 2020