How It Works
How does leasing a car with ZenAuto work?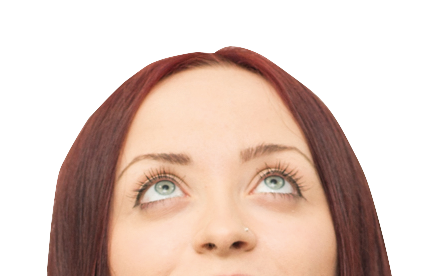 Your car. Your way. On your terms.
In life, there are so many things that can take up your time and effort – don't you think? So, why should finding your next car be one of them? Here at ZenAuto, we want to make choosing your next car simple, quick and – more importantly – enjoyable!
Whether it's a
new car
fresh off the assembly line or a
top-notch used car
that's ready for a new home, we can make it happen.
And it's all on terms that suit you. Make, model and monthly payment – you're in control.
Let's find out more about how leasing a used car works with ZenAuto.
Get a good deal on a car lease
We want to make sure you get value for money when you choose to lease a car from us.
When you sign up to a hire agreement, it's known as Personal Contract Hire (PCH). With 1000s of cars for you to choose from, our team makes sure we're offering competitive lease deals on the best makes and models out there.
We won't leave you in any doubt about what you'll be paying up front and each month after that. We think that's how to get a good deal on a car lease. Don't you?
High-quality cars. Guaranteed.
From a brand-new Nissan to a pre-loved Porsche, you'll be spoilt for choice. At ZenAuto, we've literally hundreds of makes and models that could be taking pride of place on your driveway.
Like the smell of a shiny new set of wheels? Let's be honest – who doesn't? With ZenAuto, you can get behind the wheel of the latest models every few years. And you won't have a huge up-front cost to bear compared with buying outright.
Or you're thinking that a pre-loved car is the best road for you to go down? Why not? There are some awesome used cars with plenty still to offer. And if you decide to lease one from us, you'll find our Used Car Promise sets out everything you can expect from us.
Ultimately, we won't let you lease a car that we wouldn't drive ourselves.
Got a question or want to know more? Talk to our friendly team and get the answers you need.
How does our car lease agreement work?
The financial part of getting a new car isn't exactly fun. That's one reason why we've made the application process on our website as simple as can be – and why taking out a new lease may just be the perfect option for you.
Part of that comes down to how our car lease agreement works. It's easy. It's transparent. And choosing your monthly payment option is super flexible to suit your unique personal situation†. You'll see:
Your total monthly cost (incl. VAT)
Your total cost for the period your lease runs for
The cost of processing your application
Your initial up-front payment
The total length of your lease
The best bit is that you're able to tailor this to your heart's content. You could change how long (in months) you'd like your agreement to last. Or you're free to pay more, or less with your initial payment.
Of course, we're here to help if you get stuck. Just get in touch and we'll be right there for you.
All our cars are dressed to impress
At ZenAuto, we never settle for 'good enough'.
We want your next car to be your pride and joy for the whole time you have it. This applies to all our cars available to lease too.
You can go new, and be sure your choice is as fresh as the day it left the factory. All the latest makes, models, tech, and safety features. You can even spec your car your way – built to order if that's what you'd like‡.
Maybe you prefer our range of in-stock or pre-registered cars? They're still new – but are a slightly more affordable option. The difference is that they're already built / registered. So, what you see is what you'll get. But that might not matter to you anyway. And they're already in the UK too, so can be delivered quicker!
Don't be quick to rule out our impressive range of used cars though. Even kinder on the finances, our pre-owned cars are ready to roll when you are. With our Used Car Promise, you can be confident our team goes over each and every one of our used cars with a fine-tooth comb. We check through a long, detailed list of parts and components before any used car makes it onto our website – let alone your drive. If a car fails on a safety, mechanical or electrical test, it won't make the ZenAuto grade.
So, whatever option suits you best, you can be sure your next car will be dressed to impress.
Delivery straight to your front door
Remember how we said that we wanted to save you time and effort? Part of how leasing a car works with ZenAuto is that we'll come to you with your next car.
After placing your order, we'll let you know how long it'll take to get your vehicle ready. We'll then tell you the date we can bring the car to you. We can deliver to all mainland GB addresses – from Aberdeen in the north-east to Yeovil in the south-west. No need to visit a showroom. No need to come to a collection point. No need to move an inch.
Not happy? Get your money back…
Not happy with the car choice you've made? It happens. Simply call us and we'll arrange a refund for you. Please bear in mind that your refund won't include your application processing fee. Our returns policy is also subject to some terms and exclusions. You can learn more about these on our FAQs to make sure you know exactly what's what.
We've got your lease car covered
So, how does leasing a car work with us? You choose your car, you make your payments and there's nothing else to it – right? Actually, wrong. That's because there's so much more to our lease agreements than simply driving away in the car of your dreams. With a ZenAuto car lease, you can expect us to take care of:
What we don't cover is your fuel costs or your car insurance. This is something you'll need to sort out yourself. You'll need to let us see a copy of your comprehensive policy before we can hand over the keys to your car.
Don't forget to tell your insurer that you're leasing – not buying – your next car!
You'll be covered by a manufacturer's warranty on any parts that need repairing or replacing while the car is in your care too. This might not apply to used cars if its original warranty has expired. But you'll still enjoy all of the above – whether you lease new or used.
And if you do go down the pre-loved route, all our used cars come with a 90-day guarantee. It's our way of saying you can trust them. Check out our Used Car Promise guide for more details.
Got any more questions about what your lease agreement covers? No problem – check out our FAQs. If you're still not sure, our team are always on hand to help. So, feel free to get in touch.
Choose a tried and trusted friend
Whether you choose to lease a new or used car from us, our aim is always the same – to treat you fairly and help you get amazing value for money. It's why we'll always talk to you on your terms. No jargon, no hidden terms, and no technical buzzwords.
After all, we want the search for your next car to be fun.
And we want to make sure you find it with us.
Oh, you can also get the opinion of the many customers who tell us how much they love our service on Trustpilot.
Our team are at your beck and call
Hopefully, you'll now know two things.
First, can you lease a car from us? Yes, absolutely†.
Second, how does leasing a car work with ZenAuto? Like clockwork!
But what if you have a question? Or you aren't sure about something?
Our car-crazy team want to make sure you have all the facts at your fingertips. So, let us help you out. Get in touch with us today and put your mind at rest, set something straight, or even both. You can speak to one of our sales team seven days a week, so whenever suits you best.
* Delivery to Mainland GB only.
† Lease approval subject to credit/affordability check. Terms and conditions apply.
‡ Car customisation applies to manufacturer orders only and excludes our in-stock cars.
# Refund subject to excess mileage, fines or damage deductions. Processing fee is non-refundable. Terms and conditions apply.