Why Choose Us?
Our customers love our service, and you will too.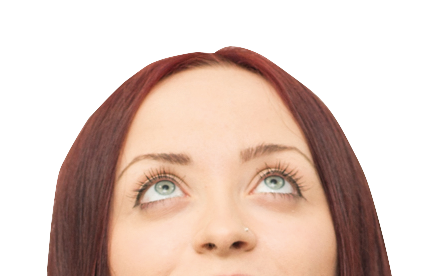 Why choose ZenAuto?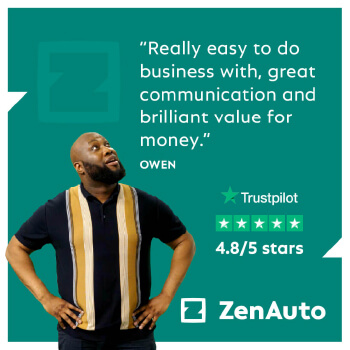 So, you've clicked on this page to find out why you should lease with us lot here at ZenAuto over the other car leasing companies out there – and that's a fair question. We think we bring something a little different to the car leasing table. A simple, end-to-end online ordering process, a gigantic range of cars, flexible leasing options and dedicated customer support are just a few of our good bits you'll want to know about. And using our huge experience in the UK car leasing scene, we've put together a package we think ticks every box for you as a potential customer.
That's the sales pitch in brief. But to better express why we think you should go with us we've put together a quick FAQ-style breakdown of all the things you might be wondering about. Things like our background, that end-to-end process, the quality of our range and so on.
So, read on to find out about why we think we've got the best car lease deals going. If you've still got questions afterwards, get in touch and we'll tell you what you need to know.
Why ZenAuto?
If you're not familiar with ZenAuto as a brand, that's completely understandable. We're relatively new on the personal car leasing scene, but that doesn't mean we don't have the experience or credentials to do the job properly. Quite the opposite, in fact.
We're part of Zenith - the UK's leading independent vehicle leasing, outsourcing and fleet management provider. They've been providing the UK with intelligent vehicle solutions for over 30 years and done a fine job of it. With ZenAuto, we've taken all our knowledge from the business car leasing sector and put into the world of personal contract hire (PCH).
You might be getting a fresh take on the personal car leasing journey when you lease with us, but it's one that's built on a strong foundation of industry knowledge, vast experience and, most importantly, genuine passion for all things leased cars.
Why our flexible personal car leasing process?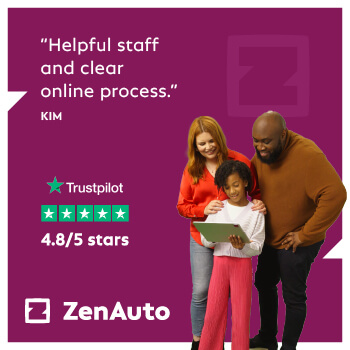 Getting a new car is a big deal, and we think the day you get a new car should be an easy and enjoyable one. When it comes to car leasing online, you want the process to cover every detail without becoming overwhelming or too much of a faff. That's why we've created a contract car leasing process that gives you complete control in a straightforward, step-by-step manner.
In our completely online PCH leasing process, you control everything there is to control. For our new cars, you pick the car you want and essentially build it from the inside out‡. You'll be able to pick all the trims, spec options and additional extras you want for your leased new car. It's just as if you were buying and ordering from the factory (which you are, minus the buying bit).
With both our new and used lease options, you can tailor the terms of your lease to suit your needs going forward. Tell us how long you want your car lease deal to last, how many miles you want to cover a year and how much you want to pay upfront. It's all done on a few simple sliders, and our calculator will give you all the important cost figures you need to know. Feel free to fiddle around and adjust the numbers until you've found the deal that makes sense.
What that gives you is a complete leased car set-up and financing process in the space of a couple of web pages and a few clicks†. After that, it's a case of sitting back and waiting for us to deliver your car*. That's it – job done.
You can find out more about the world of personal car leasing in the UK here.
Why our incredible range?
We absolutely love our range of new cars and we know you will too. That's because we've got pretty much everything, from affordable city cars (for those looking for cheap car leasing) through to the most expensive luxury cars (for our customers who are out to snag their dream motor). We are a personal car leasing company for allcomers, so whatever your budget and whatever your needs, we've got you covered†.
When it comes to our used car leasing, the same applies again. We handpick all our used options from our former new car leasing catalogue, which allows us to offer a carefully curated, high quality range. Between our new personal car lease deals and our used car lease deals, there are thousands upon thousands of options to choose from.
Your biggest issue when coming to us might actually be picking the leased car you want. But don't worry if that's the case – our team are here to help narrow it down.
Why our cars?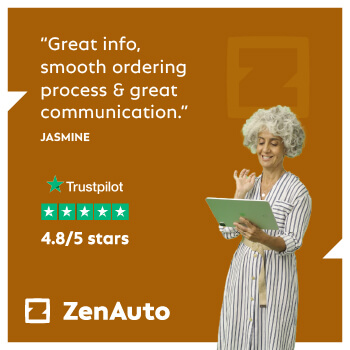 You already know the score with our new car process – when leasing a new car with us you build it from scratch (if you want to) to make it truly your own. One thing that's worth adding is we're incredibly honest about our new cars, which is why we drafted in the help of carwow to help give genuine, independent reviews on our range. Each car is extensively tested and rated by the carwow team of expert reviewers. Plus, Carwow have the world's most popular car YouTube channels. So, it's safe to say they know their car stuff.
Where our used car personal leases are concerned, it's only natural to get those all-important assurances on the quality and reliability of the vehicle you're getting. We'd recommend checking out our used car promise page to get the full lowdown, but the key things you need to know with our used car lease range are:
We own every one of our used cars and always have, so you know they're taken care of.
We handpick them from our former new car range, with only one lease to each car's name.
We know the full service history of every one of our vehicles.
We do a full quality and performance inspection of each car beforehand, and ensure every model has an MOT and service to their name.
We don't take cars over 4 years old or with more than 35k miles on the clock.
When you lease a used car with us you can be absolutely sure you're getting a good vehicle. We provide all the assurances and guarantees to put any concerns you might have about used car leasing to bed.
Why our peace of mind guarantees?
Outside of the assurances like the ones mentioned above, we've got a few concrete guarantees to give you extra confidence with our car lease offers.
If you're not happy with the car you've chosen, you can call our team and we'll arrange a refund. With the exception of our processing fee, we'll return all other fees paid to you#. Our returns policy is also subject to some terms and exclusions. You can learn more about these on our FAQs page.
Our used cars also come with a 90-day guarantee that protects you against any mechanical or electrical issues in the first three months, and a 7-day return guarantee, which allows you to cancel your lease within the first 7 days of receiving your car.
Don't forget, any new leased car from us is also protected by the manufacturer's warranty. We also offer additional support with our optional maintenance package for that extra safety blanket.
Why our hands on support?
We've built a small but legitimately car-mad team on purpose because we want to offer a package that shows off our very real passion for car leasing. When you click to complete your order with us, that is only the beginning of your ZenAuto experience.
It's our promise to you to be there to help with any problem, query or quibble you may have from the moment your lease begins to the second it ends. Get to know our team and you'll see we're a bunch who genuinely care about what we do and making sure your car leasing experience goes smoothly.
In summary…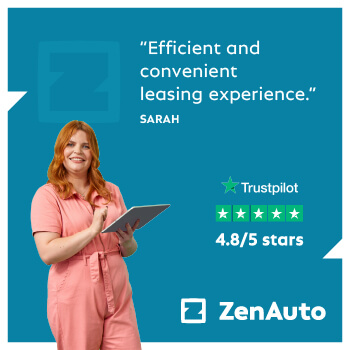 Here's what you get with ZenAuto:
A new provider with a fresh approach, but with bags of experience behind it.
Online car leasing made simple, with full control of every element of your lease†.
Thousands of cars to choose from, from a mammoth range of car lease deals.
New cars in stock and available today, or ones built out of the factory to your specs.
Used cars of the highest quality and condition.
Assurances and guarantees by the bucketload.
Hands on support from the very beginning until the very end of your lease.
There you have it, that's why you should choose ZenAuto and our wonderful car leases in the UK.
Our customers regularly tell us how much they love our service on Trustpilot, so why not contact our friendly team if you still have questions?
If we've wowed you enough, why not get shopping our car leasing special offers right now? Your new car could be literally just a few clicks away.
* Delivery to Mainland GB only.
† Lease approval subject to credit/affordability check. Terms and conditions apply.
‡ Car customisation applies to manufacturer orders only and excludes our in-stock cars.
# Refund subject to excess mileage, fines or damage deductions. Processing fee is non-refundable. Terms and conditions apply.