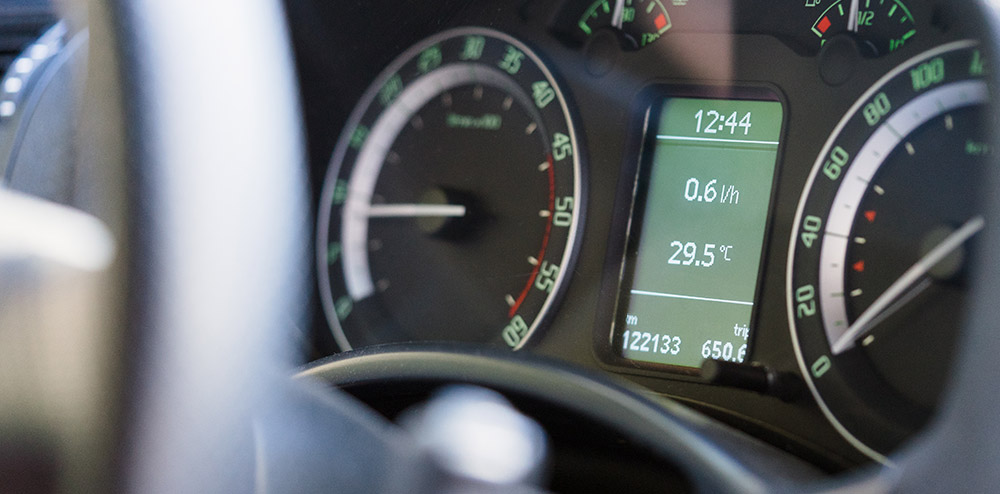 How to avoid end-of-lease excess mileage charges
Car leasing is an affordable way to put a new car on the drive every few years. Remember, though, that you never own the car and will have to hand it back at the end of the contract.
Keep the car in good condition, regularly serviced and within the mileage allowance and there should be nothing else to pay at this stage.
Exceed your mileage allowance, however, and you can expect to be issued a charge when you give the keys back. If you've gone way over the limit, this could be hundreds or even thousands. So think carefully before choosing your mileage allowance.
Excess mileage charges aren't the only costs you can face when handing your lease car back – with damage charges and fees for missing services, for instance.
Click here to learn how to avoid other end-of-contract charges.
There's no need to worry, though. Choose a realistic mileage allowance – or talk to the leasing company about increasing your allowance if you think you're going to go over – and there's no reason you should have to pay a big bill when the car's collected.
Car leases feature an agreed mileage allowance
Exceed this and you'll be issued a charge per mile
These vary across companies and can be up to 30p per mile
What are excess mileage charges?
Since you're only borrowing the car with leasing, the more miles you cover, the more you can expect your monthly payments to be. The reason? The greater your car's mileage when you hand it back, the less it'll be worth.
As leasing payments are based upon the difference between the car's initial value and what it's worth at the end of the contract, the less it's worth when it's collected, the more you have to pay.
You may think you can simply bypass this by choosing the lowest possible mileage allowance and hoping the company won't notice how many miles you've covered when picking the car up.
However, the mileage is likely to be the first thing the inspector checks when collecting the car. Go over your allowance and you can expect a charge for every extra mile.
How much do excess mileage charges cost?
Excess mileage charges should be shown alongside the mileage allowance figure, but many leasing companies hide them away. Make sure you know what the charge is before signing up to a contract and ask the company how much it is, if you can't find it in the details.
Charges vary across leasing companies but typically range from around 3p to 30p per mile. They're set up so that the cost is greater than what you would have paid by going for a higher-mileage upfront.
Therefore, it makes sense to stay within your mileage allowance if you can. Be aware that some companies quote these charges without VAT. If that's the case, you'll need to add 20% onto the displayed figure to see what you'd pay.
The greater the charge, the more sense it makes to go for a slightly higher mileage allowance than you anticipate needing, to avoid bank account-draining end-of-contract charges should you exceed your allowance.
Do remember, though, that these charges aren't as much as they seem, as you'd have had to pay more per month for a higher-mileage contract to avoid them. The question is whether you can find the cash to pay a high end-of-contract bill.
Cover 12,000 miles per year in a MINI Cooper 5dr on a four-year, 8,000-mile-per-year contract with a 4.5p per mile excess mileage charge and you can expect a £720 bill. That may sound steep, but you'd have had to pay £10 per month more to go for a 12,000-mile-per-year contract. That means you're only paying an effective penalty of £237.
On the other hand, excess mileage charges could cost an enormous 27.44p per mile on a leased BMW i8 Roadster – totalling £4,390 if you covered the same mileage as the MINI above, again on an 8,000-mile-per-year contract. Consider that you'd have had to pay £68 per month more for the higher-mileage contract, however, and the excess mileage penalty is effectively only £1,242.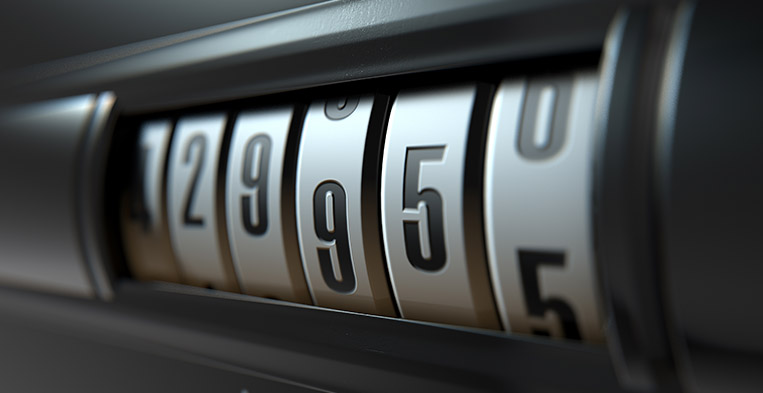 Car leasing: how to work out your annual mileage
Rather than worrying about excess mileage charges, it's less stressful to try to estimate your mileage accurately. First, gauge how many miles you covered in your previous car; if it was a lease car, how many miles had it covered when it was collected? If you think you'll cover a similar annual mileage in your new car, this is a good starting point.
If you're unsure or anticipate covering a very different mileage, it's worth starting from scratch.
Consider how many miles you chalk up per year commuting; if it's 100 miles per week, that's 5,000 miles per year just getting to work and back. Next think about any regular long journeys you make; a fortnightly 200-mile trip to visit friends could add another 5,000 miles per year.
If you drive to Italy and back every summer, that could be another 2,000 miles to add to your annual mileage. Once you've added all those together, think about how many other miles you're likely to cover each week and times this by 52 to get an annual figure.
Once you've got your total figure, you may want to add a further 10% just to give yourself some leeway for unexpected trips. Do this and you shouldn't have to worry about a hefty surprise bill at the end of your contract.
What to do if you think you're going to exceed your mileage allowance
Worried about forgetting the mileage cap and inadvertently going way over? Making a note of the allowance and sticking it somewhere visible – either in the car or putting an annual reminder on your phone – could help you avoid unconsciously exceeding your limit with unnecessary trips and being faced with a charge.
If you do think you're still going to go over, however, fear not. Get in touch with the leasing company early and request to increase your allowance. This will result in slightly higher monthly payments, but if you gauge your mileage accurately, should still cost less than ignoring your mileage and having to pay a hefty end-of-contract charge.
Beware of 'mileage correction' and 'mileage adjustment' services
A number of firms advertise services offering to artificially reduce your car's mileage, on the understanding this can boost used cars' value and avoid excess mileage charges.
Knowingly falsifying a vehicle's mileage is against the law, and conning the leasing company into thinking you've covered fewer miles than you have goes against your contract.
The law on 'clocking' a vehicle is getting more strict and it's likely that garages falsely reducing cars' mileages and drivers seeking to defraud leasing companies can expect more serious charges in future.
In most cases excess mileage charges are relatively modest and since they're easy enough to avoid, there's no defence for using these services.
Why ZenAuto?
Flexible car plans with initial payments as low as £250, it's the more affordable way to get a car
Dedicated car experts who are with you every mile along the way
Optional maintenance package includes tyres and a whole lot more
Discover more
New car
lease deals
Practical Yet Stylish SUV 
VOLKSWAGEN T-CROSS ESTATE
SEL 1.0 TSI 110 5dr (Registered July 23 -23 Plate) - Manual - Deep Black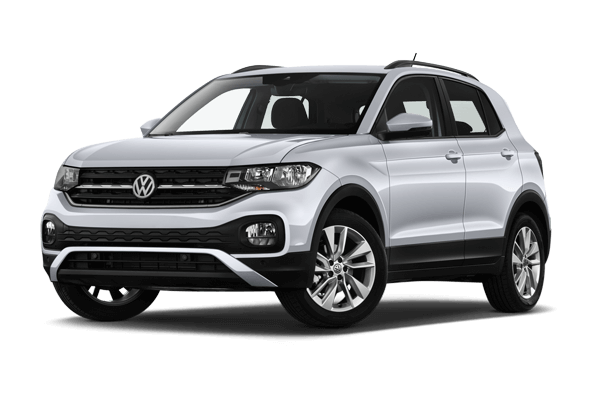 From
£228.00
per month inc VAT
Initial Payment

3000

Contract length

48

Annual Mileage

5000
All-Electric Cupra Hatchback
CUPRA BORN ELECTRIC HATCHBACK
V2 150kW 58kWh 5dr - Automatic - Quaser Grey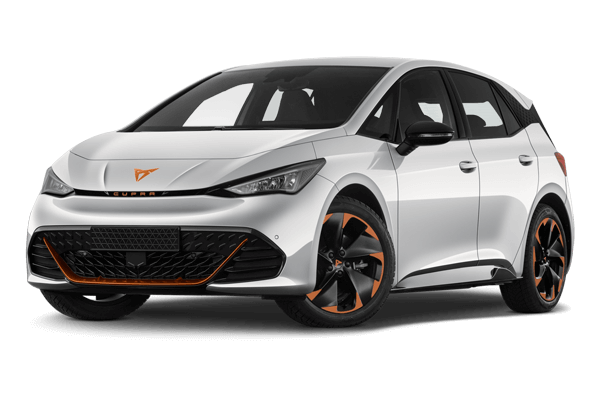 From
£405.00
per month inc VAT
Initial Payment

2750

Contract length

48

Annual Mileage

5000
Practical Peugeot SUV
PEUGEOT 3008 ESTATE
1.6 Hybrid 225 GT e-EAT8 5dr - Automatic - Nera Black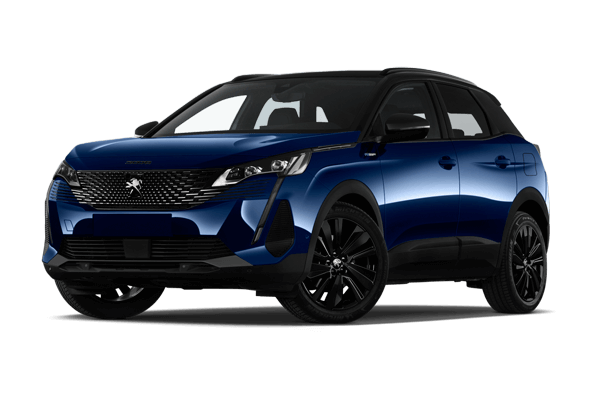 From
£437.00
per month inc VAT
Initial Payment

3000

Contract length

48

Annual Mileage

5000
New car. No fuss. Choose us.
Talk to real people who really know cars

Get an instant price, nice

Spec your car, your way

Ring us to talk to Tom and the team. We'll help you get the best new model for your money. We'll get your road tax and AA Home Start cover sorted. We'll keep you posted while you wait for delivery. And we're only a call away once the car's yours.

Don't wait around for quotes. Spec your car online and we'll tell you how much you need to pay, right away. Then know where you stand with locked-in monthly payments.

Get all the joy of driving a new car with none of the hassle of buying one. Choose any make, model, colour and trim you fancy, and we'll order your car fresh from the manufacturer. Or drive away sooner in a new car that's already in stock. Whatever you're after, Tom and the team will help you find the car that's made for you.