Top Ten Budgeting Tips For Managing Your Spends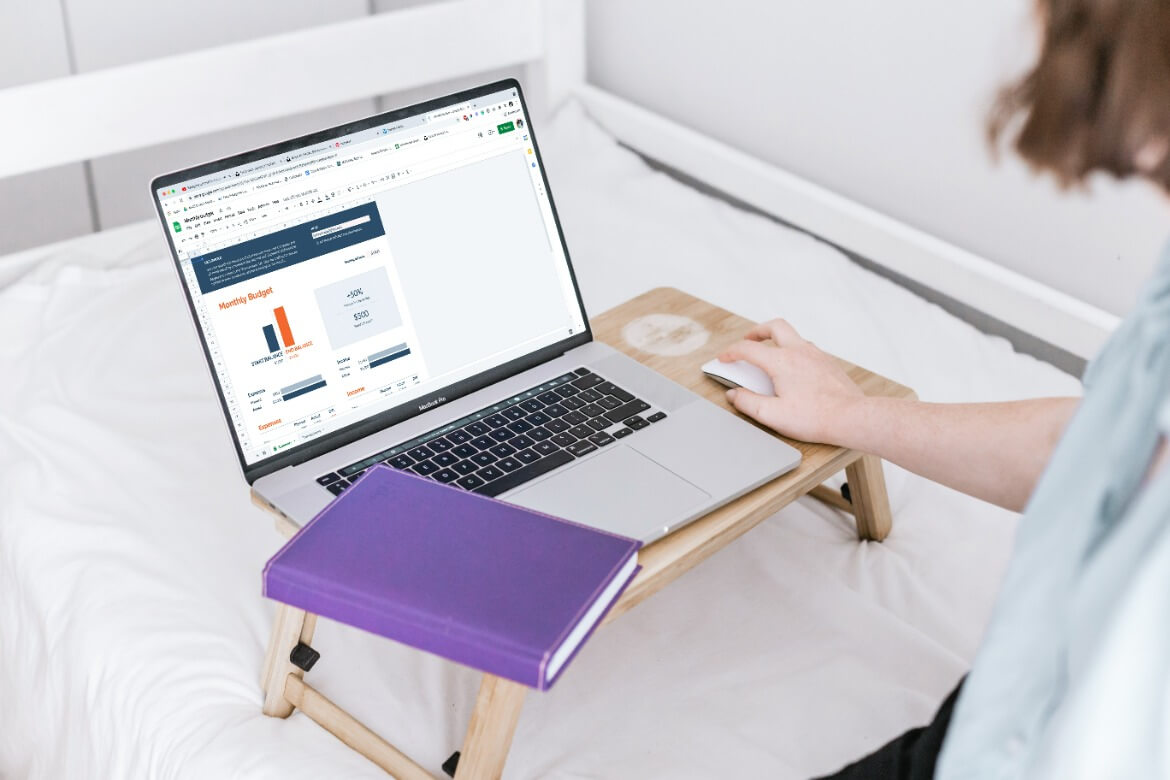 A solid budget helps create financial stability, enabling you to manage day-to-day expenses whilst giving you long term security. Budgeting helps you track your expenses, control your spending, and save money.
You may associate budgeting with uni students - 19-year-olds setting strict weekly budgets as they scrape their student loan together. A "weekly budget" which always goes out of the window when someone suggests that killer midweek night out.
Good news - there are ways to budget successfully and sustainably (uni students take notes). Check out our tips below for a bit of budgeting help.
Determine your motivations for budgeting
Often the first question for anyone wanting to start a budget will be 'how do I budget?'.
But there's a more important question you need to start with first - 'why do I want to budget?'. It's the same principle as starting a fitness routine, to stay consistent need to set out why you are doing it first (create an achievable goal), not how you'll do it.
Hes some key questions to ask yourself:
What's actually important to me? For example: travelling, buying a house, budgeting for a new car.
Do I have a clear goal?
What's my motivation? For example: your wellbeing, your kids, the dream of financial security
Am I prepared to stick to budgeting and make it a habit?
Set a safety net
Having a budget is all well and good, but if you're cutting things a bit fine an unexpected expense could throw you into budget meltdown mode (yep - that's a thing). It's always best to create a buffer in financial plan. Set some money aside each month for emergency spends e.g., house repairs. We recommend labelling this as the miscellaneous category.
Be sure to keep track of the unexpected expenses, as you may see some spends are becoming regular ones. These might need to become permanent spots in your budget.
Factor in your one off spends
Missing off birthdays, weddings and other life events from your monthly budget is a big mistake. Be proactive and check your diary for any events across the month when setting your next monthly budget.
Use a budgeting app
You might as well make things easy for yourself and let the budgeting app do most of the work.
Here are some of the best free budgeting apps:
You can even connect your bank accounts to these apps, so you can see and track all of your finances in one place.
Track your progress
Check yourself - no one else is going to make sure you smash the budgeting game.
Have daily or weekly check ins to ensure you're on track. With each new month assess your monthly budget and make tweaks accordingly.
Cut costs where you can
It's easier to decrease the amount of money going out of your account than increasing the amount going in. It's time to be savvy…
Save yourself some money by looking around for the best deals. Have you been with the same utility provider for years? Have a switch up and research the deals other providers are offering. You can use price comparison sites for a quick and easy way to review many different providers.
Same goes for your food shopping. Ask yourself, are you getting the most for your money? Are you making use of your supermarket's loyalty scheme? Check out Love Money's useful guide which compares supermarket loyalty schemes in a simple table.
Accuracy is key
It's an overused saying, but there's a reason for it.
When you create your budget gather at least the last three months' worth of bills and receipts so you can keep track of all your expenses. This will help make your budget more accurate if you have an overall view of your outgoings.
Make seasonal adjustments
As the seasons switch, you'll need to reassess your budget to factor in seasonal adjustments. For example, the move from summer to autumn may mean you need to allocate more money for your heating bills. Or, as winter turns to spring you might be starting to save for your summer jollies.
You could set a phone calendar notification to give yourself a nudge as each season comes around.
Cover yourself for the unexpected car costs
There's no denying that cars cost a lot of dosh! Even new cars need the odd tyre change and yearly service. Upgrading to our maintenance package is one way to spread the cost each month.
Just add the maintenance package into your car payment plan at the start of your ZenAuto journey. Find out all about our shiny maintenance package.
Maintenance package or not, when you Zen it you get a whole load of goodies. Enjoy free breakdown cover, road tax, mainland GB delivery and the warranty thrown in.
Reward yourself when you hit a goal
Yes - a budgeting article is telling you to spend money. Crazy, right?
Budgeting doesn't have to be dull and boring. It's a means to get to where you want to be, so you can have those amazing life moments like the big family holiday.
Give yourself little treats when you've made great progress or small wins. This will help change your mindset on budgeting, turning something that can feel like a chore into a rewarding activity.
If you're experiencing money worries speak to the experts for financial advice. Money advisors like StepChange, MoneyHelper and CitizensAdvice offer free services.
Posted on: 6th December 2022