A Complete Guide to Low Emissions Zones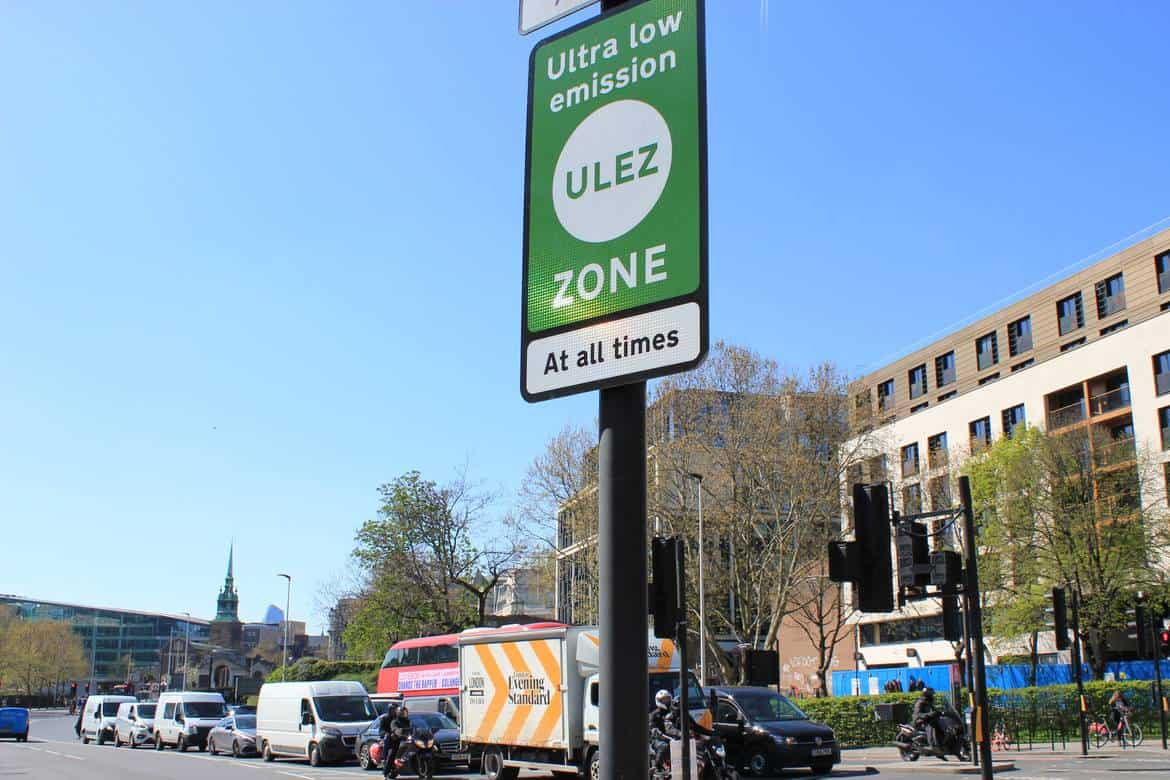 Low Emissions Zones (LEZ) have been hitting the headlines recently, particularly in the case of a charity for street dogs in London, which claims it is having to cut back its services because of the costs of the Ultra Low Emissions Charges within the capital's zone.
But what are Low Emissions Zones? Here's everything you need to know about them, including when they might be arriving at a city near you.
What is a low emissions zone?
Low Emissions Zones are a tool that is being used to encourage us to swap from driving vehicles that create high carbon emissions and to switch to electric or hybrid cars as part of the UK's push towards Net Zero, which of course includes the ban on selling new petrol or diesel cars in 2030.
These zones cover specific areas, usually within cities, that have particularly poor air quality because of the amount of traffic that drives into and around them every day. An LEZ will have a minimum standard for emissions that cars need to meet before they enter and any that don't will need to pay a charge to do so.
In the case of the dog charity, its non-compliant vehicle was costing £27.50 a day to drive into the centre of London's Low Emission Zone. Other zones in the UK are currently found in Brighton, Norwich, Nottingham, Oxford, Glasgow, Leeds and Birmingham, however, these are all targeted only at buses rather than private vehicles.
How does a low emissions zone work?
The LEZ in London has been in place since 2008 and covers most of Greater London, operating 24 hours a day, every day. It's separate to the Congestion Charge, so any vehicles affected need to pay both when the latter is in effect during working hours. The zone is enforced by Automatic Number Plate Recognition (ANPR) cameras.
Currently only larger vehicles are affected by the London LEZ, including lorries, coaches, vans, minibuses and caravans that fail to meet the minimum standard, which will have to pay a daily charge.
The ULEZ (Ultra Low Emission Zone) was introduced in London in 2019, aimed at discouraging drivers of the most polluting vehicles from using the city's roads. It applies to cars, vans, lorries, motorcycles and mopeds and all vehicles that don't meet the minimum emissions standard need to pay a £12.50 daily charge. What is the future of low emissions zones?
Several cities are looking at bringing in Clean-Air Zones as a bid to improve their air quality and play their part in the UK's battle against carbon emissions, including Manchester, Bristol, Oxford, Newcastle, Edinburgh, Liverpool and Sheffield.
Whether these include Low Emissions Zones remains to be seen, but it seems likely more will follow London's lead. So far, London's ULEZ has helped to reduce the capital's roadside nitrogen dioxide levels by 44%.
Are you inspired to upgrade to a low emission vehicle? You can find our latest EV deals here.
Posted on: 12th May 2022