EV Info Zone
We're talking all things electric over here – we've got all the info, support, and cars ready to help you make the switch to an electric vehicle (EV). With nearly 50% of all consumers considering an (EV) for their next car, we're here to make the swap as smooth as possible.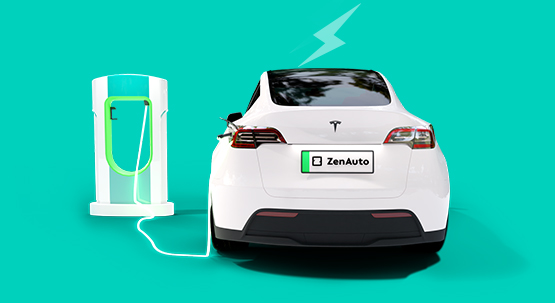 Leasing an EV just makes sense!
☆ It's the more affordable way to get an EV
We know that the initial cost of transitioning to electric can be daunting. So do it the Zen way! Spread the cost with manageable monthly payments. Once you've picked your sparkly new EV, you can decide your initial and monthly payment amounts. We'll even give you a free Ohme home charger with selected EVs - yes please!
And, with a Tesla Model Y starting at around £51,000 to buy outright, leasing an EV is the more affordable way to go green.
☆ You can upgrade and keep up with the latest tech advances
With the electric car industry developing super-fast, EVs are constantly improving and there's more and more models driving onto the market. The average range on UK EVs has trebled from 74 miles in 2011 to a whopping 257 miles on a single charge in 2022 (based on data from industry trading body SMMT).
Our car plans give you the freedom to upgrade your EV every few years as your contract comes to an end. Want to keep up with this exciting electric era? Just Zen it!
☆ Let us take care of your maintenance
Good news! As there's fewer moving parts to an EV than petrol or diesel cars, there's less to go wrong. And to make running an EV even easier you can get that VIP treatment by adding our shiny maintenance package onto your monthly payments.
Let us sort the TLC for your EV!
☆ Do your bit for the planet
Since buying an EV is quite a bit of dosh to put down, spreading the cost with monthly payments might be the easier and quicker way for you to go green. Take a look at our EV deals to find your new wheels!
How green are EVs? Pure electric cars produce no CO2 emissions when driving, unlike their petrol or diesel counterparts. EVs are a great way to reduce air pollution in towns and cities so we can all breathe better air!
☆ You'll get cracking customer service
We're here to get you set up in the electric world and every mile along the way after that. When you Zen it you get a team of friendly experts to support you on your sustainable journey. Just have a nosey at our Trustpilot reviews to see for yourself!
If you need a little help deciding which EV to get, our New Car Squad can steer you in the right direction – just give them a ring on 0113 537 8819.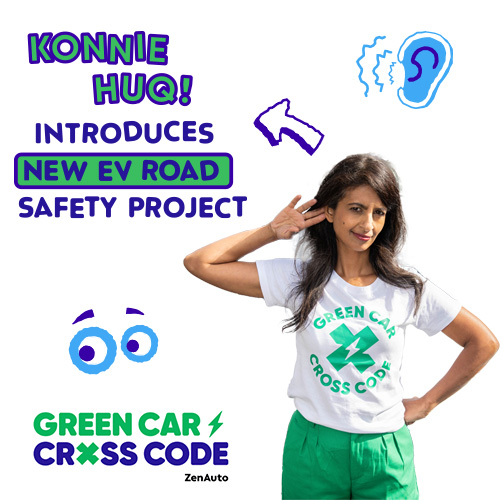 ---
Electric cars
There are a number of low emissions zones across the UK. Below are the details of how to apply for an exemption in each zone.
London's Low Emission Zone and Ultra Low Emission Zone
You will have to pay the charge, but only until you register your car for congestion charge exemption with TFL.
The low emission exemptions cost £10 and TFL will notify you when it's time to renew. Get the full details below.
Clean Air Zones
Where the CAZ's are:
Bath
Birmingham
Bradford
Bristol
Greater Manchester
Portsmouth
Sheffield
Tyneside - Newcastle and Gateshead
Battery electric vehicles are automatically exempt from paying the daily charge in any of these CAZ's. So, you don't have to register.
If you drive a hybrid car you will need to check whether you are exempt. Use this handy Government tool to check each CAZ.
If you don't have a public charger close to home or at work, getting a charger installed at home is the best way to go. There are loads of different home chargers available, you can find a few options here.
It's a little cheaper than normal at the minute if you get a grant from OLEV (Office for Low Emissions Vehicles). It'll save you £350 off the total cost of your home charging point. The supplier will normally do all the admin involved in claiming the grant too, winner.
Home charging points vary in price. Generally speaking the more functionality, the more you pay for it. Some chargers are clever enough to charge when your electricity is cheapest and allow you to check your car's battery level from your phone.
The average car journey in the UK is 8.4 miles so for most journeys, you won't even need to think about range or charging. If you're planning on driving a longer distance then it's always a good idea to check where the chargers are along the way, ZapMap is a great tool for this.
We give you an indication of the range on the specification details for the car, we get this from the manufacturer. Depending on how you drive the car, you might find your actual range is a little different to this (if you have air conditioning on or drive with your windows open you won't quite go as far on a single charge for example).
You have loads of options. Many large supermarkets now have EV charging spaces that you can use for free. The same goes for workplaces and train stations.
There are also few different charging networks in the UK that you can pay to use. Some let you pay as you go and some require a subscription. Chargepoint, InstaVolt and Podpoint are a few of the larger ones. Tesla has their own network which includes Superchargers that can get you almost full in 30 minutes.
Electric car
lease deals
Family friendly Estate
MG MOTOR UK MG5 ELECTRIC ESTATE
Excite 115kW 61kWh 5dr (Registered Nov 22 - 72 Plate) - Automatic - Arctic White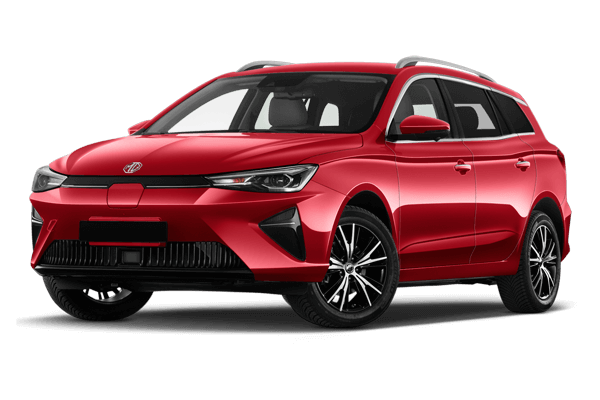 From
£321.00
per month inc VAT
Initial Payment

2250

Contract length

48

Annual Mileage

5000
Great Electric Family Car
NISSAN LEAF HATCHBACK
110kW Acenta 39kWh 5dr Auto [Tech Pack]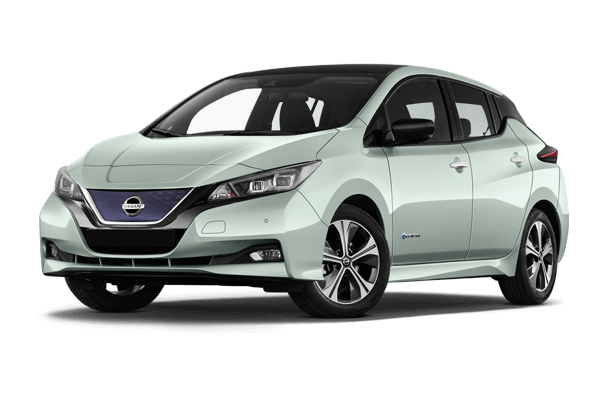 From
£336.00
per month inc VAT
Initial Payment

2500

Contract length

48

Annual Mileage

5000
All-Electric Cupra Hatchback
CUPRA BORN ELECTRIC HATCHBACK
V2 150kW 58kWh 5dr - Automatic - Quaser Grey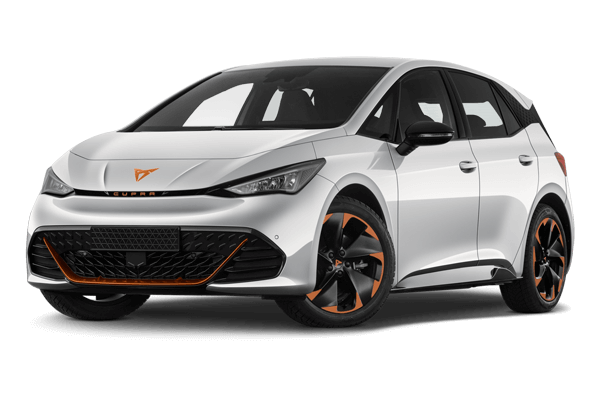 From
£405.00
per month inc VAT
Initial Payment

2750

Contract length

48

Annual Mileage

5000