Luxury Electric Cars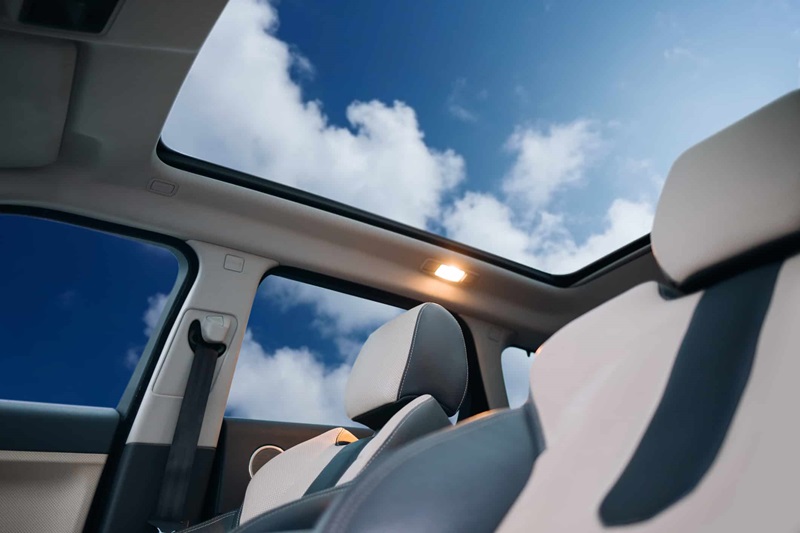 Choosing to lease an electric car means that you're making the conscious decision to do your bit to fight climate change, as well as save some cash on fuel. Nice one!
There's some seriously luxurious electric cars out there, with the likes of Porsche and Jaguar raising the bar with their EVs that blend usable range with just the right amount of techy appeal.
So to prove that style and zero CO2 emissions go hand in hand, here's our top five luxury electric vehicles.
BMW i3
Proving good things come in small packages, this compact street car from BMW manages to fit heaps of style into an electric vehicle, perfect for city dwellers.
One of our top selling EVs, it's stylish on the inside and out, particularly the Scandinavian-inspired interiors, which feature wood, leather and fabric trims.
And while it's built for cities, it's also an electric car that gives you the range you need for escaping to the country on weekends. It can hit 80% battery in as little as 20 minutes with a rapid charger.
Check out our i3 range here.
Tesla Model X
These days we hear more about the latest thing Elon Musk has said on Twitter than about the Tesla car range, but the Model X is without a doubt an icon in the world of luxury electric vehicles.
It accelerates like a sports car, has rear doors that still make people gasp every time they open and with a panoramic windscreen and hospital grade air filters, you'll feel a part of nature as you drive.
Plus with zero emissions, you'll be doing your bit to keep the air clean at the same time.
Jaguar I-Pace
Another brand name that just exudes luxury, we predict there will be a lot of people considering electric vehicles for the first time just because of what Jaguar brings to the table.
The I-Pace doesn't feel quite as futuristic as some of its competitors, but maybe that's a comforting feeling too, and there's still plenty of tech inside it. In fact, you can fully customise the infotainment system, right down to the track you want to play when you start the ignition.
Plus it's as comfortable and smooth to drive as any other Jaguar, it just happens to be powered by electricity.
Audi E-Tron
Audi are really doing things differently with their E-Tron.
For one thing, some versions of it have got no wing mirrors. Instead, there's camera stalks with screens inside the car for you to use instead of the external mirrors. And those are just two of the FIVE screens at your disposal.
Welcome to the future.
Check out our E-Tron Estates here.
Porsche Taycan
The name Porsche has been synonymous with luxury for years, so it's no shock that their electric car is top-notch too.
It's fast, it's fun, it's all-electric and it charges like a breeze. Its unique voltage system is designed to speed up the charging process boasting 800 volts instead of the standard 400 volts that comes with other EVs.
Plus, this model also features an intelligent charging system with ports on both sides of the vehicle.
And, most importantly of all, it is a sleek and sexy-looking Porsche on the outside, while the inside is packed with all the latest digital gadgets and virtual assistants that you expect from any top of the range car these days. Its innovative touch screen control panel responds to Siri style voice commands starting with 'Hey Porsche'. Take me to the nearest charging station!
But how do they compare on range?
Tesla Model X: 484 km
Jaguar I-Pace: 469 km
Porsche Taycan: 450 km
BMW i3: 292 km
Audi E-Tron: 248 km
Now, let's see which is the fastest:
Tesla Model X: 0-60 mph in 2.6 seconds
Porsche Taycan: 0-60 mph in 4.4 seconds
Jaguar I-Pace: 0-60 mph in 4.5 seconds
Audi E-Tron: 0-60 mph in 5.5 seconds
BMW i3: 0-60 mph in 7.6 seconds
Have a question about our luxury EVs? Give us a call and we can help you pick out the right one for you.
Posted on: 8th October 2020