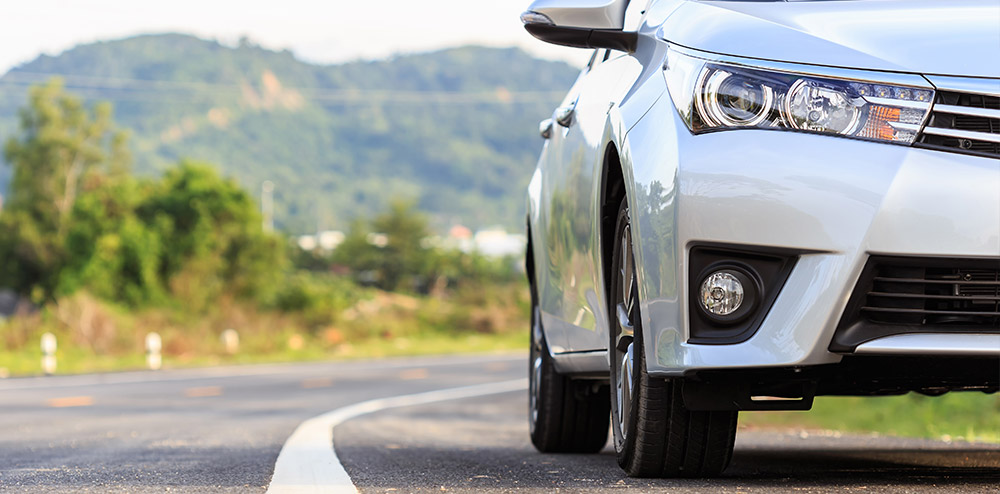 What is fair wear and tear when returning a lease car?
Ordering a new lease car is an exciting process where you often find your money stretches much further than you thought. Rather than getting another £26,000 Ford Mondeo, you could potentially get an equivalent £40,000 Audi A5 Sportback for less per month or even a £50,000 Audi A7 Sportback for practically the same monthly payment (with identical contract terms).
However, it's just as important to think about handing the car back as getting the keys to your next one. That's because you're likely to face a big end-of-contract bill if you return a car covered in substantial scrapes with torn seats and a stained interior. Some wear and tear is acceptable, though. This is known as 'fair wear and tear'.
Some damage is acceptable at the end of a car lease
This is what's classed as 'fair wear and tear'
More serious damage means end-of-contract bills
Fair wear and tear: what is acceptable?
As you never own the car with leasing, you need to keep it in good condition to avoid additional charges when you return it.
While some wear and tear is expected, damage that goes beyond the typical marks you'd expect from responsible daily use, is likely to see you facing extra bills in line with the amount of damage.
While leasing companies may specify a variety of fair wear and tear rules, most follow the British Vehicle Rental and Leasing Association's (BVRLA) guidelines. These serve to spell out 'an industry-wide, accepted standard that defines fair wear and tear on passenger cars when they are returned at the end of a lease'.
According to the BVRLA, 'Fair wear and tear occurs when normal usage causes acceptable deterioration to a vehicle'. In contrast, damage that occurs 'as a result of a specific event or series of events such as impact, inappropriate stowing of items, harsh treatment, negligent acts or omissions', does not fall into this category.
Vehicle's age and mileage affects what is considered fair wear and tear
Crucially, the age and the mileage of the vehicle when returned are key factors affecting what is deemed fair wear and tear. Sign up to a four-year, high-mileage contract and the leasing company will expect far more wear and tear than if you sign up to a much shorter, lower-mileage contract.
As a result, a car returned after a two-year, 8,000-mile-per-year contract should look pretty new inside and out, with very few exterior marks and no noticeable wear to the interior.
On the other hand, leasing companies are not going to expect a vehicle returned after four years and 100,000 miles to look brand new; a smoothed-down steering wheel and worn driver's seat bolsters are likely to be deemed perfectly acceptable.
The type of vehicle also affects what is considered acceptable; a few marks in a pickup's load bed are likely to be considered much more favourably than similar marks in the boot of a luxury sports car. Whatever the vehicle, however, the leasing company should provide documents clarifying the standard it needs to meet when handed back.
Read our guide to how to avoid end-of-lease charges and how to avoid excess mileage charges to make sure you don't face any unexpected bills.
General appearance, road safety, documentation, keys
The first area to consider is the overall look of the car. It should be sufficiently clean to be inspected when collected, while the inside should have been valeted, with no rubbish in the cabin or ashtray.
There should also be no rust or corrosion inside or out and the vehicle should be fully roadworthy, with no warning lights illuminated on the dashboard. Likewise, all safety equipment and driver aids, such as parking sensors and adaptive cruise control should be fully functional.
In addition, all documents including:
the V5C registration document (if provided)
MOT receipt
owner's manual
service book
audio equipment security codes
Should be returned complete with the car to avoid a charge. You'll also need to return the car with a full set of keys – including the master keys, any spares and the locking wheel nut if provided with the car – and the remote central locking should be working properly.
Paintwork, body, bumpers and trim
None of the painted areas should show any rust, corrosion or discolouration – including the bumpers, where painted, body mouldings and door mirrors.
Small chips – including on the door edges – are acceptable provided these don't require a whole panel to be repaired or repainted. The same is true of small dents and scratches; dents measuring less than 10mm are acceptable, as long as there are two or fewer per panel and the paint is unbroken.
Scratches of up to 25mm are fine, provided these are in line with the car's relative age and mileage and no primer or bare metal is visible.
It's a similar story with wheel arch trims; scuffs up to 25mm aren't a problem, as long as trim is not broken or deformed. Do bear in mind that dents to the roof and swage line – sharp creases in the bodywork – are not accepted, and charges are likely to be issued for these.
On a different note, any badges, emblems or liveries applied to the car should be removed before it is returned. This should be done professionally, and the vehicle returned to its original state – unless agreed in writing by the leasing company.
Any damage caused in fitting or removal of these – including faded paintwork is not classed as fair wear and tear.
As for convertibles, the roof itself should be free from damage including rips and tears and fully functional. Similarly, the rear window should not be cracked or creased. If it is, you're likely to be charged. Any accessories provided with the car, such as a wind deflector should be returned with the car and in good condition.
Where tow bars have been fitted this must have been carried out with the leasing company's permission. If fitted, tow bars should be rust-free, with functional electrical connections and a ball cover fitted.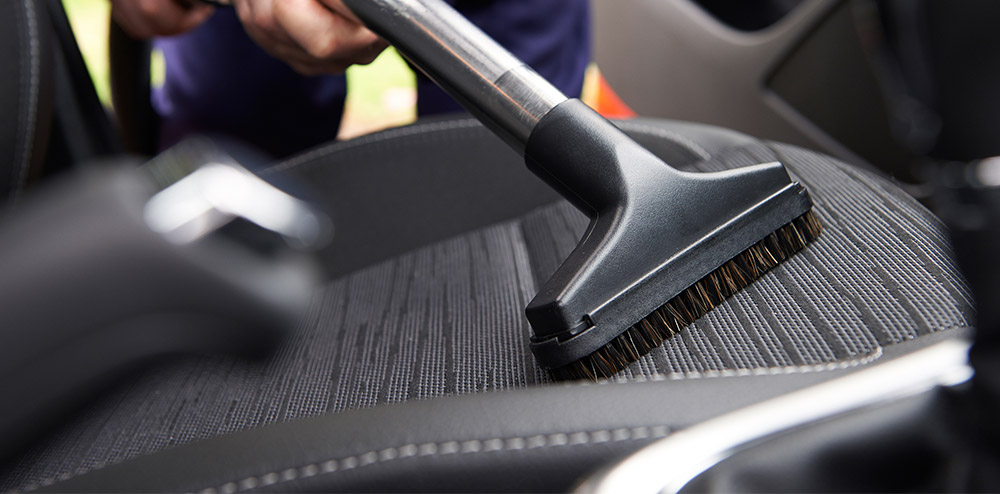 Windows, glass, door mirrors and lamps
Light scratches to the windscreen or windows are acceptable, as long as any heater elements fitted work correctly and the driver's vision is unimpeded. Chips, cracks or holes are not, however.
Repaired chips outside of the driver's line of sight are acceptable – if they have been carried out to a professional standard with a warranty – though any repaired chips within the driver's sightline are not.
Cracked, damaged or missing door mirrors are unacceptable and electric adjustment and heater functions – where present – must work correctly. All lights are also expected to work, with any holes or cracks in the lamp assembly being unacceptable, though scuffs and scratches up to 25mm are not a problem.
Tyres and wheels
All tyres – including the spare – must be the correct specification for the car, both in size and speed rating, and have sufficient tread to meet UK legal requirements.
Most tyres feature rubber bars in the gap between the tread to show the minimum legal tread level – if any of your tyres are below this level, you'll have to replace all affected tyres before returning the car to avoid charges.
There should be no damage to the tread or sidewalls of the tyres either. Likewise, uneven tyre wear – due to the tyres being underinflated or overinflated – is not acceptable. Any dents or holes on the wheel trims are also unacceptable, though scuffs totalling up to 50mm around individual hubcaps or alloy wheels are okay. Any damage to wheel spokes, however, is not acceptable.
Where provided with the car, any spare wheel – including any supplied kit such as a jack – must be fully intact, safely stowed and in good working order, as should the emergency tyre inflation kit, if provided.
Mechanical condition
Cars are expected to be handed back in a safe and legal condition, and able to pass an MOT test.
Consequently, grooved brakes due to excessive wear, a slipping clutch, abrupt automatic transmission and engine that has seized due to insufficient coolant or oil resulting from lack of maintenance or servicing, all fall outside fair wear and tear. /p>
No impact damage to the underside of a vehicle is acceptable, and nor are non-functioning catalytic convertors due to obvious damage. No engine management warning lights should be showing on the dashboard – including those referring to the Diesel Particulate Filter (DPF), tyre pressure monitoring system, or oil pressure – apart from advisory alters, such as a countdown to the next service.
Vehicle interior
The inside of a car returned at the end of a lease should be both clean and odourless, with no burns, stains, tears, holes, scratches or dents – to the dashboard, seats or carpets. All seats that came with the car should be there when it's returned, while seat belts, sun visors, rear-view mirrors and door bins should be present and free from damage.
Meanwhile, scratches around the boot that reflect everyday use are acceptable, though torn or split carpets or boot covers and damaged surrounding panels are not. Any additional equipment, such as boot covers, restraining nets and straps should be returned with the vehicle.
Equipment and controls
Any in-car entertainment, phone or navigation equipment should be returned with the car to avoid charges. This includes sat-nav discs, SD cards that may contain mapping or other information, remote controls, headphones or electric car charging cables. Fail to return them and you can expect to be issued a charge.
Should any other features have been fitted or wired into the car, such as phones or sat-nav, any resulting holes or damage should be neatly repaired when removed before returning the car.
Why ZenAuto?
Flexible car plans with initial payments as low as £250, it's the more affordable way to get a car
Dedicated car experts who are with you every mile along the way
Optional maintenance package includes tyres and a whole lot more
Discover more
New car
lease deals
In Stock! - Practical Yet Stylish SUV 
VOLKSWAGEN T-CROSS ESTATE
1.0 TSI 110 SEL 5dr (Registered Sept 23 - 73 Plate) - Manual - Pure White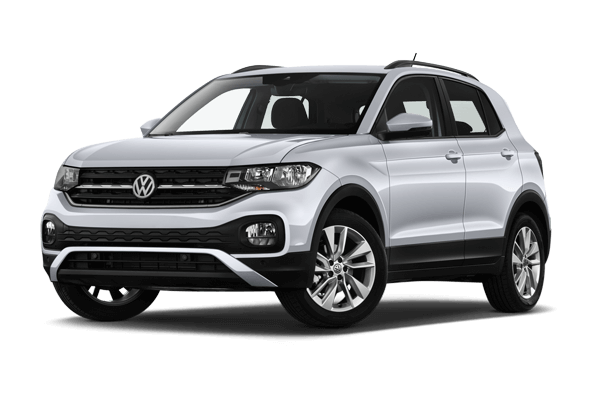 From
£200.00
per month inc VAT
Initial Payment

£2,000

Contract length

24

Annual Mileage

5000 mil
Powerful BMW Hatchback
BMW 1 SERIES HATCHBACK
M Sport 118i [136 LCP] M Sport Step 5dr - Automatic- Alpine White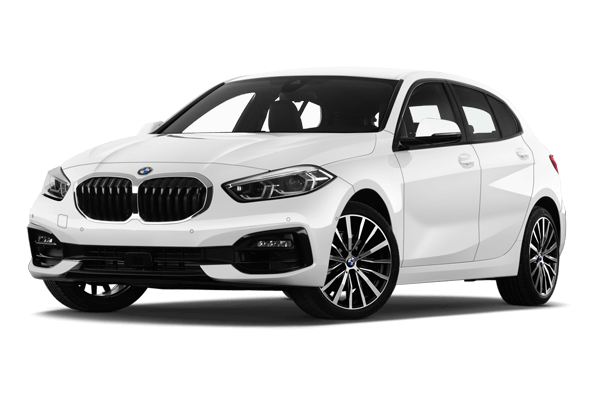 From
£403.00
per month inc VAT
Initial Payment

£2,500

Contract length

48

Annual Mileage

5000 mil
In Stock! - VW's new coupe-SUV
VOLKSWAGEN TAIGO HATCHBACK
1.0 TSI 110 R-Line 5dr (Registered Sept 23 - 73 Plate) - Reef Blue
From
£214.00
per month inc VAT
Initial Payment

£1,900

Contract length

24

Annual Mileage

5000 mil
New car. No fuss. Choose us.
Talk to real people who really know cars

Get an instant price, nice

Spec your car, your way

Ring us to talk to Tom and the team. We'll help you get the best new model for your money. We'll get your road tax and AA Home Start cover sorted. We'll keep you posted while you wait for delivery. And we're only a call away once the car's yours.

Don't wait around for quotes. Spec your car online and we'll tell you how much you need to pay, right away. Then know where you stand with locked-in monthly payments.

Get all the joy of driving a new car with none of the hassle of buying one. Choose any make, model, colour and trim you fancy, and we'll order your car fresh from the manufacturer. Or drive away sooner in a new car that's already in stock. Whatever you're after, Tom and the team will help you find the car that's made for you.