EV Driver Shares their European Road Trip Tips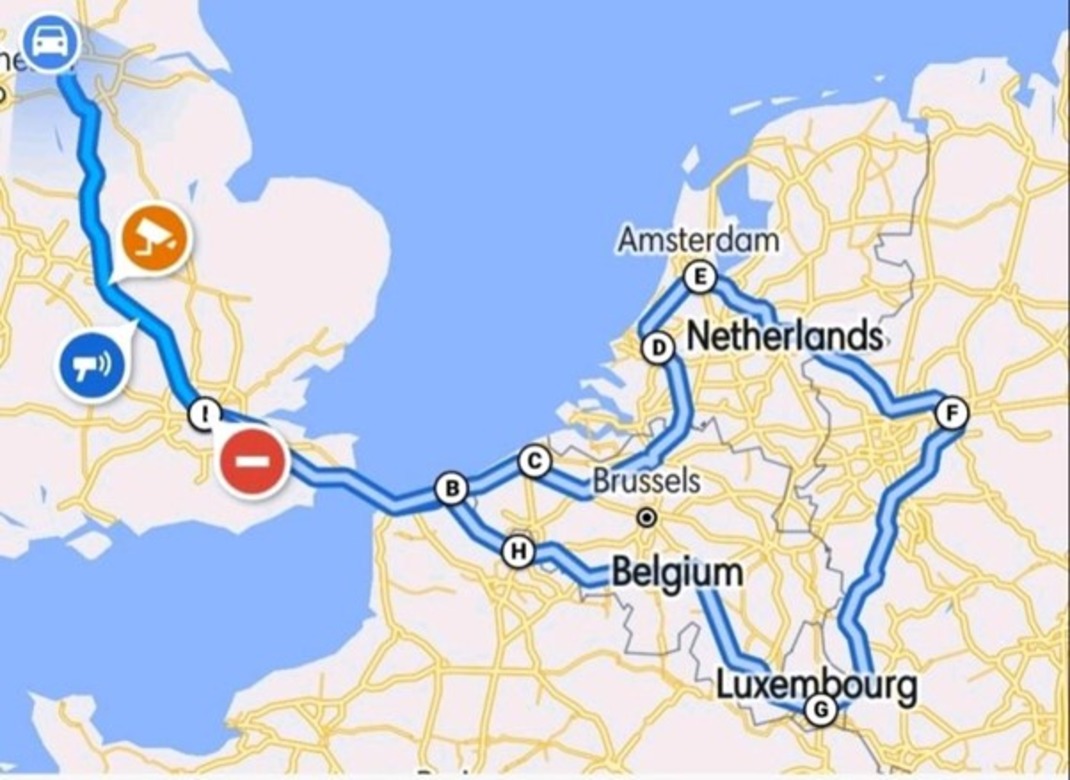 Our very own Suzie Moody (HR Learning and Development Manager) took her new EV for a spin. And by a spin we mean a one-week 1500-mile road trip.
Yep - you read that right.
Suzie travelled to some European hot spots in an Audi e-tron, just one month after switching from a petrol BMW 320i to her first ever EV. Suzie's experience proves that living life with an EV isn't as difficult as it's sometimes made out to be.
We sat down and got all the details. It's worth sticking around if you're looking to make the switch, you're a recent EV newbie or you're planning your own EV road trip!
The Trip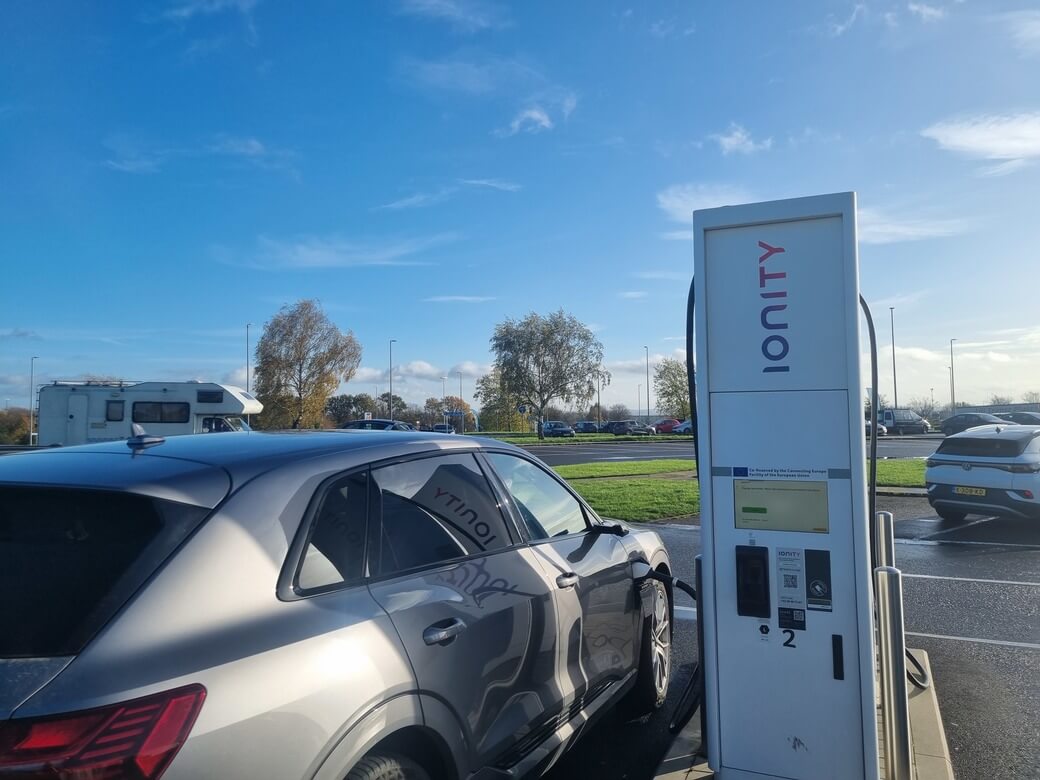 What route did you take?
My friend and I started the trip by travelling from Leeds to London. We then took the euro tunnel over to Dunkirk. Our next stop was Brugge, where we stayed and then onto Rotterdam and the Hague. We motored over to Amsterdam, staying over before leaving for Dortmund to visit my uncle. We then drove through Luxembourg along to Lille and had a one-night stay in London before returning to Leeds.
Did you have any concerns about road tripping in an EV?
Yes - I had all the concerns! My friend and I had a choice to make, we could play it safe and go in my friend's fuel car or cover a 1500-mile road trip in an EV I'd only had a month. My friend opted for the EV option, as it sounded like a fun challenge.
I was worried with it being such a new car and the added stress of driving on the other side of the road. I'd also never used a public charger that I had to pay for before embarking on the road trip. I have a home charger and the access to a free charger at my gym, so the concept of paying at a public charger was completely new to me.
I was also questioning the availability and reliability of the chargers abroad. And, as tourists, would we be able to use the chargers?
Other people's reactions added to the worry too. When I told people I was road tripping in an EV I had mixed reactions about how expensive it could be and people's fear of the unknown when it comes to EVs. I think other people's worries projected on to mine too.
It sounds like you had the usual EV worries then. Did you do anything to prepare for travelling in an EV to try put these worries at bay?
We did try. We attempted to map out a route with an EV in mind (as I didn't know whether my Audi would arrive in time for the trip). We looked for spots near charging points, but we quickly got bored of this.
Once I knew I'd have the Audi in time and had committed to going in the EV, we gave planning an EV road trip another go. We looked at where we were staying to see how many charging points there were; we downloaded some charging apps like Fastned to get a better idea of the charging situation.
Our research wasn't very thorough though, we just saw a load of charging points and thought "We'll be fine." We didn't check if they were fast chargers or not. When I look back now, I think we should have spent more time locating the fast chargers before we set off - just a bit more research would have gone a long way!
What was your favourite thing about road tripping in an EV?
I'd say my favourite thing were the reactions from people along the road trip. When people asked us about our trip, they were taken aback and almost admired us for doing it. We felt like we were doing something not many people have tried yet. I guess there's a life span on this, but it's cool to see reactions whilst EVs are still pretty new and unknown.
Did you have any maintenance issues along the way?
No maintenance issues at all.
But we did have a bit of a battle with the cold weather with it being November. Some days it was super cold, and we'd set off with 200 miles, get 2 miles down the road and suddenly we were on 185 miles. Lithium batteries don't do too well in the cold, so we had to get used to this.
Which where the best countries for charging points?
We found that the towns outside of the cities were the best in terms of the number of chargers and their efficiency. We particularly found this to be the case in Luxembourg and France. It was generally a smooth and seamless charging experience, especially on the motorways. It was easy to work out how the queue for the chargers worked too, the charging systems were very well organised in most places.
Actually, the only places we had to queue for a charger were in the UK.
Tell me more about the UK charging experience
Well for starters there needs to be more charge points so more people can charge at once. The only fast chargers are on the M1.
We got down to Cambridge - our first charging point en route - and there were a lot of people waiting to charge their car with no real order and a serious lack of chargers. Our first impression of a public charging point wasn't great. It didn't give us high hopes for the rest of the trip!
We had a similar experience at the Peterborough fast chargers on the way back, a lack of structure or organisation reminded us of our first stop in Cambridge.
What did you do whilst your EV was charging?
As an EV driver, you're forced to take breaks whilst your car charges up. This gives you the time to rest so you can safely continue your drive. We filled the time by getting a drink, having something to eat and catching up on any messages.
I really enjoyed the comfort breaks along the way, there were always amenities available so we could refuel, as well as the car!
Favourite spot along the trip? We're just being nosey!
Definitely Brugge in Belgium – it was such a magical, quaint little place. There was a chocolate shop on every corner and cute cobbled streets. It looked like it was straight out of a fairy tale. Very, very cold though!
Reflections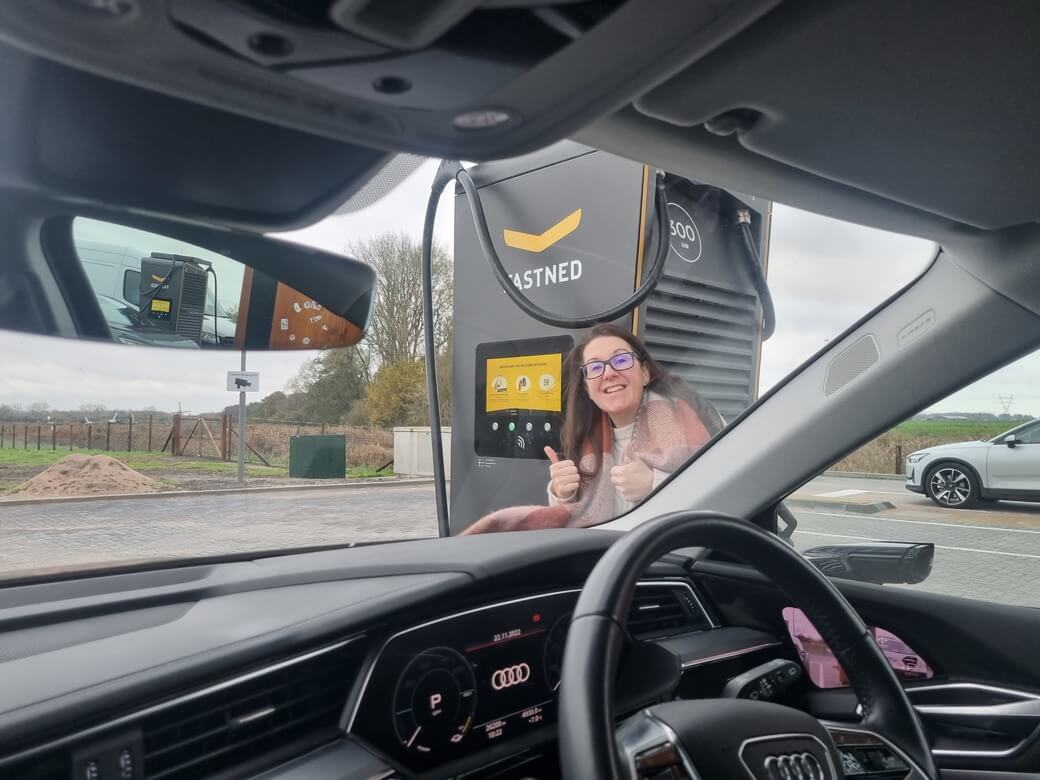 Did you experience any range anxiety?
I wouldn't say that I experienced range anxiety, having an EV really isn't as disruptive as it's made out to be.
Staying charged and factoring in the range was just an extra thing to think about rather than a massive hindrance. We needed to stay on top of researching the nearest charge points through various apps and having a co-pilot to do this definitely made things easier! It may have been more challenging if I was on my own.
But as long as you stay calm and remember there'll always be a solution, range anxiety doesn't have to cast a negative cloud over your EV driving experience. If anything, checking your range and researching charging points just becomes a normal part of your routine.
What would you do differently next time around?
We did struggle with charge points in a couple of places, but this was down to a lack of research on our behalf. The chargers in both Luxembourg and Amsterdam wouldn't accept payment and we couldn't figure out how on earth to work them at first.
After a bit of research and talking to the right people, we eventually realised that we needed a special energy card to use the chargers. We managed to buy one for 12 euros (free if you order to a UK address ahead of the trip!).
Next time round I'll definitely research energy cards more and I'd tell anyone planning an EV road trip to bear this in mind.
Summary
Overall, the trip was much easier and not as costly as Suzie had expected! The cost of charging was broadly equal to fuel, but the caveat to this one is Suzie compared the cost to her last fuel car, a BMW 320i. If the trip was done in a similar sized petrol SUV as the Audi e-tron, we estimate that the electric spend would be less in comparison.
Suzie's shown that you can live life the same in an EV as you would a petrol or diesel fuelled car, just do your research, be prepared and you'll be good to go. Make the switch and enjoy your EV adventures!
If you'd like to learn more about EVs and the benefits of leasing one, just check out our EV Info Zone. Want to chat through your options with our New Car Squad? They know their stuff! Reach them on live chat, give them a call on 0113 537 3860, or drop them an email [email protected].
Posted on: 5th January 2023