New Car Maintenance Tips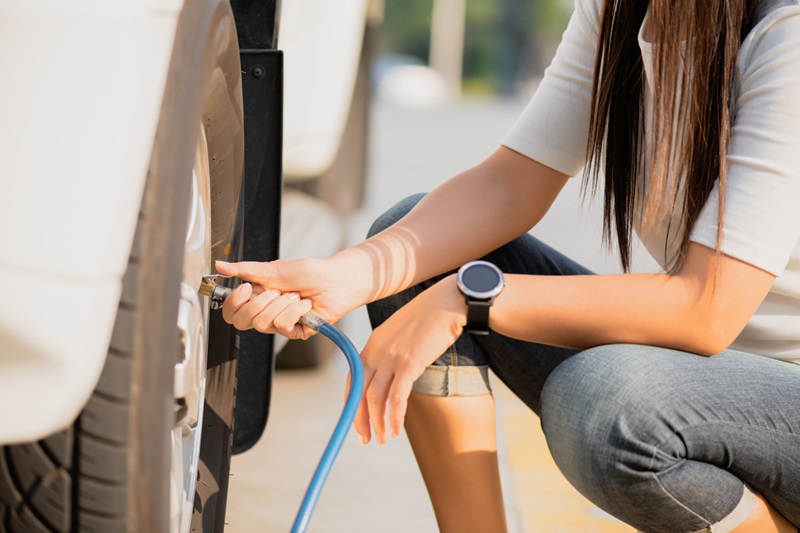 New car maintenance tips - what do you need to do?
One of the best things about getting a brand-new car is that it removes most of the sleuth work. There's no need to channel your inner Sherlock Holmes and put a magnifying glass under the bonnet or chassis – every last but/bolt should do exactly what you'd expect it to. And with no past owners to speak of, your car's history is a blank canvas, so there's no need to worry about how well it has been looked after or if it requires any work doing.
Plus, it's guaranteed to smell amazing when you first get inside it. For some of you, this could be well worth the money in itself. After all, what beats it? Freshly cut grass? It's a possibility. A petrol station forecourt? What do you mean that's just us?!
There's also peace of mind that you can't put a price on – and that's knowing you're unlikely to run into problems any time soon.
In fact, you might not even have to lift a finger when it comes to any car fixes over the course of your lease. But we know that you'll be keen to keep your set of wheels in as tip-top a condition as when it first rolled onto your driveway. So, if you want to know where to start when it comes to showing your brand-new car some love, let us help you.
You'll find it much easier than you could ever believe.
Your TLC car maintenance checklist
Our basic new car maintenance tips primarily boil down to regular checks and easy-to-do tasks. So, don't think you'll need to don a pair of overalls and dig out the toolbox to keep on top of things. Unless you really want to, of course.
You may be surprised at how much you can do. And none of our tips cost the earth or demand too much of your time.
All these things should be on your car maintenance checklist over the next few years:
Check the oil. Even for a new car, checking the oil is a good habit to get into on a monthly basis. Plus, it's easy to do. Make sure the car is level and check your dipstick. Oil quite literally keeps everything running smoothly in your engine, so make sure to top up if the level is too low.
Check your tyres. If one (or more) of your tyres is looking a bit frumpy, don't ignore it – poorly or underinflated tyres can lead to both safety and economy concerns. You can find your recommended front and rear pressures in your manufacturer's manual. As for checking and inflating, your best bet is getting down to your local petrol station and using one of their machines. It should only cost about 50p, which isn't much at all when a good rule is to do it once a month or before a big trip.
Wash your car. This isn't just about making your car shiny and pretty again. It also stops dirt collecting in areas it shouldn't. According to some sources, the general rule of thumb is to wash your car every two weeks.
Changing the oil. Manufacturers generally recommend you do it every six months or every 7,500 miles – whichever you arrive at first. Keeping the oil fresh in your car keeps the engine lubricated and cool, removes any unwanted particles, improves your mileage and promotes better longevity. So, go ahead and get your hands (or someone else's) dirty twice a year.
How about car leasing with maintenance cover?
Of course, you might be reading all this and thinking that you don't know how to change the oil – or don't want to. Likewise, you may fancy playing the odds that your new lease will be absolutely fine across its tenure without your input.
The good news is you can choose to protect your new car against any unexpected – and expected – costs by choosing our maintenance package to go with your new lease.
Car leasing with maintenance is good way to take the edge off some of the practical and financial worries that come with your lease deal. It covers pretty much anything that might be the result of normal wear and tear during your lease agreement.
Our maintenance package covers you for any dreaded roadside breakdowns and takes care of all those regular costs such as tyre changes and yearly servicing. That means you can save shelling out a lump sum for those services at the time. It also gives you total confidence that we can deal with any nasty surprises in exchange for a manageable add-on to your monthly lease rate.
We believe that getting cover can represent very solid value indeed – particularly if you run a high-mileage lease and you're heavily reliant on your vehicle.
Sadly, our maintenance package doesn't extend to accidental damage. We can replace your tyres for anything – including punctures. But things such as bodywork bumps and windscreen woes don't fall under normal wear and tear.
To sum up, then. New car maintenance isn't a big deal and doesn't take a huge amount of mechanical know-how. There are plenty of simple, straightforward tasks you can do to help keep your beloved lease ticking over nicely – although we can't promise you'll keep that lovely new car smell.
But there's also an added bonus of knowing you can get your maintenance taken care of as part of your lease agreement by selecting car leasing with maintenance cover. Get the full lowdown over on our maintenance package or contact us with any questions.
We'll leave the rest up to you.
Posted on: 15th June 2020