Our Car Maintenance Package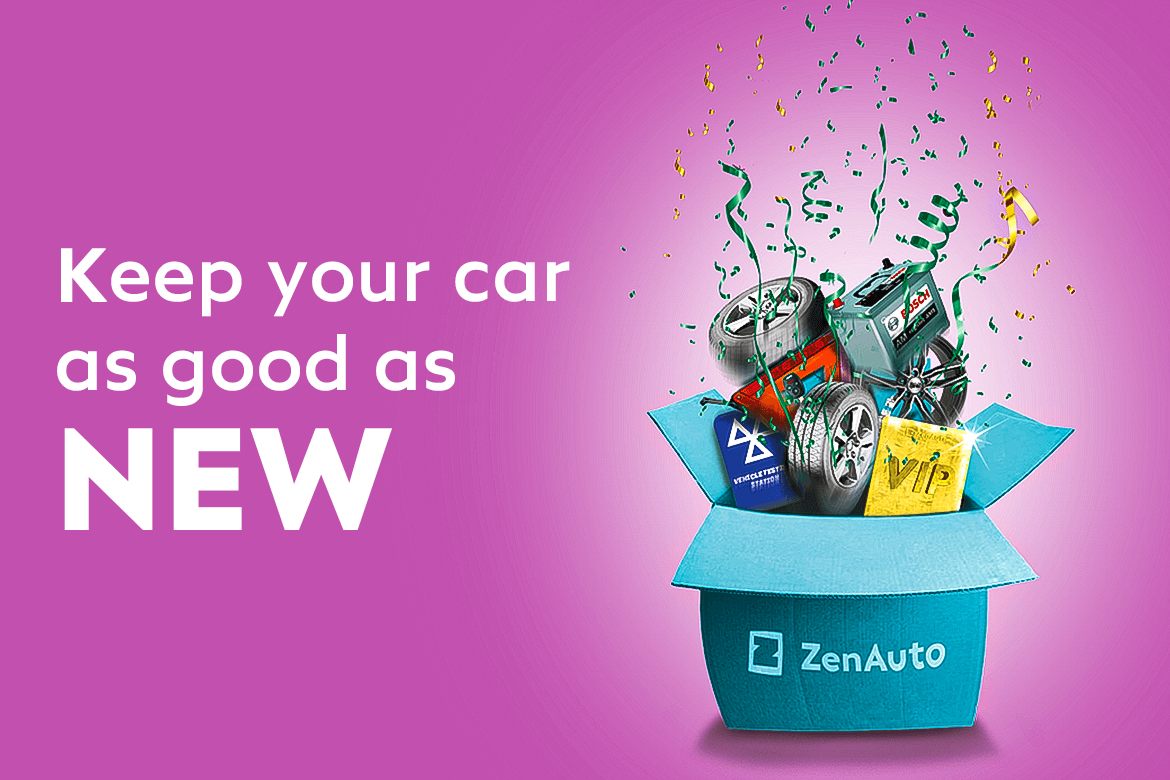 Those four wheels that get you from A to B can be quite costly. According to Checkatrade, the average car service cost for a medium car is £210, and that's before any surprise repair bills have been sent your way. In today's climate, any means of financial stability and security is so important.
If only there was a way to spread the cost of your car maintenance and make life easier.
Take it away shiny maintenance package….
Is our maintenance package for you?
Here are five awesome benefits, so you can make your own mind up:
1. Manageable maintenance
Upgrading to our car maintenance package is one way to spread the car cost each month. The little and often payment approach may be more affordable than that big, one-off payment.
Plus, stable outgoings help with budgeting and other financial plans. Keep those nasty financial surprises at bay and be ready for (almost) anything that comes your way.*
*Obviously we don't mean absolutely anything at all, you can find out exactly what is and isn't included in the table further down the page. Whatever happens we'll do our best to point you in the right direction.
2. Easy online booking
Other than the obvious financial benefit of our maintenance package, it also just makes life a whole lot easier. When you see your service light or it's time for that MOT, just book your wheels in using our online portal.
PS. You have to keep up to servicing your wheels in accordance with your car's service schedule. You'll find this in the car's handbook.
3. Tyre TLC, made easy
'You need new tyres' – four words that will fill every driver with dread. Well, apart from our maintenance customers, of course.
Whether it's a pothole puncture or worn-down tread leaving you needing new tyres, you'll be covered.
All you have to do is head to your local Kwik Fit and let them know that you're a ZenAuto customer. They'll do the work, and we'll pay your bill – simple!
4. Consistency
With our maintenance package you're fully inflation protected. If garage prices soar, your monthly maintenance payment will stay the same.
Get peace of mind that you have a guaranteed, fixed price even in a Cost-of-Living crisis. Do it the Zen way to keep your car maintenance costs down.
5. Quality
We source qualified, trusted technicians to give your car that VIP treatment, so you don't have to. There's no need to reach out to the local Facebook group for garage recommendations or Google 'car maintenance near me'– we've got you covered.
How it works
Spotted some wheels you like? The maintenance package comes at the start of your Zen journey, you just add it on when you customise your lease.
Our handy lease configuration tool will break everything down for you. You'll see exactly how much the maintenance package will cost you monthly, and over the whole course of the lease.
Then when a maintenance moment comes along, either book your MOT/ service via our online portal or head to Kwik Fit for your tyre repair.
How much does it cost?
We can't give you a one size fits all figure right now, as the monthly maintenance payments are different for each car. We'll give you an example instead (as of April 2023):
3-year plan
8000 miles
1250 initial payment
Monthly payments without the maintenance package = £375 / Total price over 3 years = £14,375
Monthly payments with the maintenance package = £402 / Total price over 3 years = £15,320
That's £945 extra for three years maintenance cover, working out at £315 per year. All those services, MOTs, and new tyres soon add up!
What does the package include?
We've made a handy table so you can compare a maintenance package lease to a standard lease.
| The service | Without | With |
| --- | --- | --- |
| Breakdown cover inc at home | ✔ | ✔ |
| Road fund licence | ✔ | ✔ |
| Breakdown cover abroad | ✔ | ✔ |
| Help if you fill up with the wrong fuel (for a charge) | ✔ | ✔ |
| Servicing, including booking with an authorised dealer | | ✔ |
| MOTs | | ✔ |
| No quibble tyre repair | | ✔ |
| Replacement tyres | | ✔ |
| Help with manufacturer warranty claims if you need it | | ✔ |
| Repairing vandalism damage | | |
| Recovering keys if you lock them in the car | | |
| Repairing alloy damage | | |
Still got a few questions? Our team are on hand to give you all the info. You can catch them on live chat, give them a ring on 0113 537 2802 or drop them a line at [email protected].
There are a few things we can't cover
We'll be there for you as much as we can. But we can't help if:
you lock your keys in the car (but we can suggest keeping a spare set somewhere safe!)
you forget to switch off your lights and flatten the battery (you can call the AA for help but there will be a charge)
you fill up with the wrong fuel
you damage your alloys
you have an accident (even if it wasn't your fault)
your car's vandalised*.

*If your car is vandalised (and we hope that never happens) call the police non-emergency number (101) and talk to your insurer. As you have comprehensive insurance, they might help with repair costs.
The standard ZenAuto goodies
To maintenance package or not to maintenance package? That is the question.
Either way you'll get some seriously good freebies included in your lease. Enjoy breakdown cover, road tax and free mainland GB delivery all thrown in. Just Zen it!
On the hunt for some hot new wheels? Our New Car Squad are here to find the right car for you. Whatever your need, we'll work to get you the perfect wheels. Catch the New Car Squad on 0113 537 2802.
Posted on: 14th December 2022