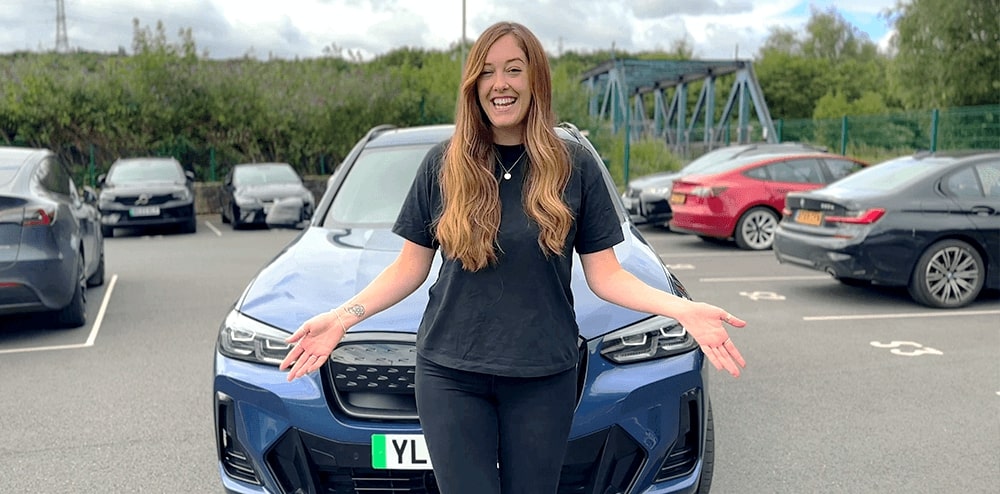 What is PCH car leasing?
Searching for the lowest monthly payments for your next car? Leasing could be the best way to get the car you want for a monthly payment you can afford.
Car leasing essentially works like long-term car rental. You simply make an upfront 'initial payment' followed by a series of monthly payments. When you come to the end of the contract, you just give the keys back.
What separates car leasing from Personal Contract Purchase (PCP) – a popular form of car finance – is that you don't have the choice to buy the car outright when the contract ends. The flipside of this is that leasing typically offers lower payments; you can expect smaller instalments with leasing than PCP with comparable contract terms.
Car leasing functions a bit like long-term car rental
Make initial payment followed by monthly payments
Hand the car back at the end of the contract
How does PCH car leasing work?
Car leasing splits the cost of a car into an initial payment – though in many cases this can be as little as one monthly payment – followed by a series of monthly payments, normally spread over two to four years. This means that you don't have to save for years to be able to afford to put a brand new car on the drive.
Unlike forms of finance such as PCP, hire purchase (HP) and car loans, leasing is set up so that you give the car back at the end of the contract term and start again, rather than being able to buy it outright or effectively trading it in for another model, using any equity in the car – value above the remaining debt on the car – to put towards your next deposit.
Factors affecting your monthly payments include the car you choose, your predicted annual mileage, the contract length and the upfront payment you put down. The greater your initial payment and the lower your mileage the smaller your payments. The longer the contract, the less you typically pay per month, too. Find out all the ways to cut your car leasing monthly payments here.
Fancy an upmarket car but don't have tens of thousands sitting in the bank to buy one? Fear not. Car leasing allows you to run a brand new car for an affordable monthly payment. It's not unusual to find a £40,000 model available for less than £300 per month. Typically, the upfront payment is lower than with an equivalent PCP offer, too.
What's the secret to this? As you have to hand the car back at the end of a lease, monthly payments are calculated from the difference between a car's initial price and its expected value at the end of the contract. This means it's not how much the car costs upfront that matters but how much value it loses over the duration of the contract.
Therefore, cars that lose value slowly – even those with high list prices – can be very affordable to lease. Meanwhile, cheap cars that lose value rapidly can have comparatively high monthly payments. The trick is to compare a number of models that suit your needs – including a few desirable models you think might be beyond reach – to see which offers the best value to you.
Is PCH car leasing for me?
Looking to run a brand new car for a fixed monthly cost and not worried about owning it? PCH leasing could be perfect for you. Leasing makes for easy budgeting with set monthly payments – which include road tax, unlike PCP finance – and you can often bundle in servicing and maintenance costs, simplifying the prospect of running a car.
Car leasing also allows you to change your car regularly, with contracts as short as 24 months available in most cases. Though, on paper, shorter contracts mean higher monthly payments, the best short-contract lease deals actually cost you less per month than longer equivalents. This means it's worth shopping around and comparing the cost of shorter and longer contracts to see which best suit your needs and budget.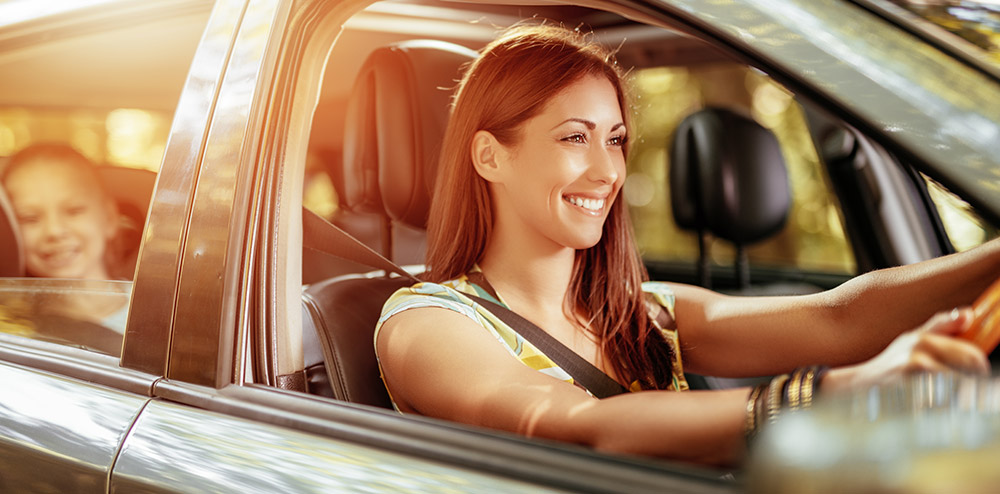 Be aware of leasing end-of-contract charges
With leasing you will have to stick to a pre-agreed mileage allowance to avoid end-of-contract charges and keep the car in good condition to avoid additional bills.
Don't worry if your mileage is unpredictable, however. With most leases you can renegotiate the mileage allowance during the contract. If it looks like you're going to go way over your allowance you should be able to pay a little more each month for a higher-mileage allowance.
If you have a reputation for damaging your cars, meanwhile, it's worth taking additional care when parking to avoid picking up dents and scrapes to the bodywork and wheels – as you can expect to be issued a bill for fixing anything beyond reasonable wear and tear at the end of the contract.
Bear in mind, though, that charges for damage beyond fair wear and tear aren't unique to leasing. These are charged with PCP finance if you hand the car back, too. Find out what constitutes fair wear and tear here.
What are the negatives of car leasing?
If your circumstances change during the lease and you need to hand the car back early, this is more difficult than with PCP finance as you're committed to the remaining payments – even if you return the car.
Helping to make things easier, some leasing companies may choose to limit the proportion of the remaining payments due if you end the contract early, potentially capping this charge. Remember, though, that this is at the leasing company's discretion. Find out how to get out of your contract early here.
Meanwhile, if you love the car so much you don't want to hand it back and would rather buy it outright, this isn't an option with most leases. Considering that a vast majority of the drivers who use PCP finance don't take up the option to buy the car at the end of the contract – potentially because you could need to pay up to 50% of the car's list price or more to do so – this is only likely to affect a small amount of drivers.
Car leasing: in a nutshell
In short, leasing is a great option if you want to run a brand new car for two to four years for the lowest monthly payment and then hand it back at the end of the contract – and are happy to keep it in good condition and stick to a pre-agreed mileage limit to avoid additional charges.
Why ZenAuto?
Flexible car plans with initial payments as low as £250, it's the more affordable way to get a car
Dedicated car experts who are with you every mile along the way
Optional maintenance package includes tyres and a whole lot more
Discover more
New car
lease deals
Practical Yet Stylish SUV 
VOLKSWAGEN T-CROSS ESTATE
SEL 1.0 TSI 110 5dr (Registered July 23 -23 Plate) - Manual - Deep Black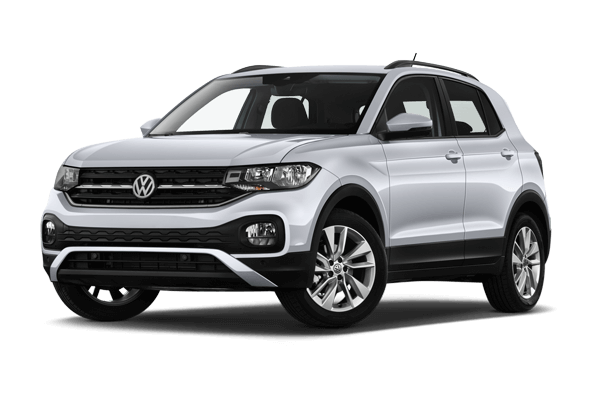 From
£228.00
per month inc VAT
Initial Payment

3000

Contract length

48

Annual Mileage

5000
All-Electric Cupra Hatchback
CUPRA BORN ELECTRIC HATCHBACK
V2 150kW 58kWh 5dr - Automatic - Quaser Grey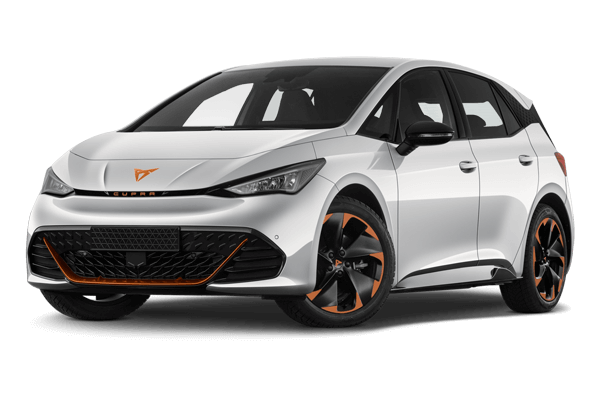 From
£405.00
per month inc VAT
Initial Payment

2750

Contract length

48

Annual Mileage

5000
Practical Peugeot SUV
PEUGEOT 3008 ESTATE
1.6 Hybrid 225 GT e-EAT8 5dr - Automatic - Nera Black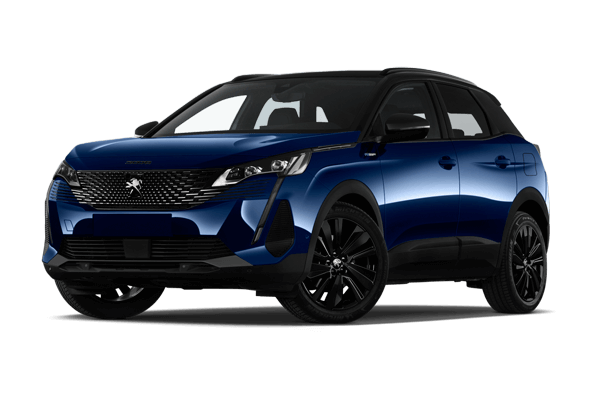 From
£437.00
per month inc VAT
Initial Payment

3000

Contract length

48

Annual Mileage

5000
New car. No fuss. Choose us.
Talk to real people who really know cars

Get an instant price, nice

Spec your car, your way

Ring us to talk to Tom and the team. We'll help you get the best new model for your money. We'll get your road tax and AA Home Start cover sorted. We'll keep you posted while you wait for delivery. And we're only a call away once the car's yours.

Don't wait around for quotes. Spec your car online and we'll tell you how much you need to pay, right away. Then know where you stand with locked-in monthly payments.

Get all the joy of driving a new car with none of the hassle of buying one. Choose any make, model, colour and trim you fancy, and we'll order your car fresh from the manufacturer. Or drive away sooner in a new car that's already in stock. Whatever you're after, Tom and the team will help you find the car that's made for you.