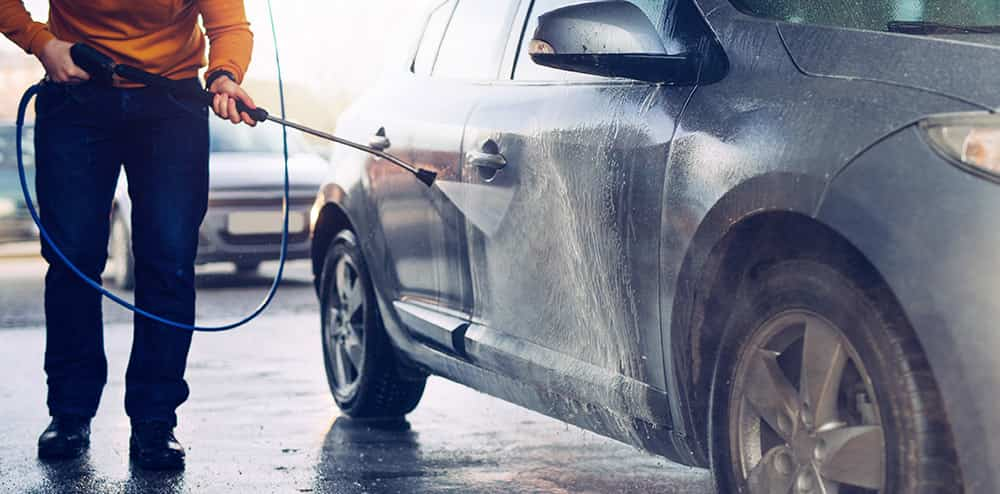 Car leasing: how to avoid extra charges
Leasing a car is a great way to get a desirable vehicle for an affordable monthly payment. However, as leasing works a bit like long-term car rental, you never own the vehicle.
This means it's your responsibility to keep the car in good condition and within the mileage allowance specified on your contract. Neglect to do this and you can expect end-of-contract charges when you hand the keys back.
Furthermore, you're likely to face additional charges if you fail to maintain the car – or any of the equipment provided with it – in accordance with the contract. As the leasing company owns the car, charges may be issued for any damage that reduces its value – to cover repair bills or loss incurred from selling-on a less valuable damaged car.
It's no different to if you owned the car yourself; the better condition it is, the more you'd get when you sold it.
Don't worry, however, as it's simple enough to avoid this type of charge if you look after the car well and are aware of your contractual obligations when it's delivered.
Stick to the contracted mileage limit
Ensure the car is looked after well
Make sure the car is serviced on time
What might I be charged for at the end of my contract?
Charges may be issued for everything from going way over the agreed mileage allowance to forgetting to service the car or returning it covered in scrapes.
These are not the only things, though. We've listed the most common end-of-contract charges below. All of these should be easily avoidable with a little planning at the start of the contract:
Exceeding the mileage allowance
Exterior damage
Interior damage
Missed services
Missing service history
Missing spare keys
Some of the most common end-of-contract charges come in the form of excess mileage charges. Find out how to avoid substantial here.
Car leasing: our obligations & how to avoid end-of-contract charges
Make sure you understand what your obligations are before signing the leasing contract. Since you'll be locked into the contract for years, it's worth spending half an hour reading through all the paperwork to make sure the offer suits your needs. If you're unsure of anything, be sure to clarify the details with the leasing company.
Once you've confirmed the details and signed the contract, it's wise to highlight all the details – including the mileage allowance, fair wear and tear terms and any other obligations specified (such as whether you're prohibited from smoking in the car). Make a note of these and leave it somewhere visible, while putting all the documents somewhere safe.
Scheduling reminders on your phone or sticking a note of the key details on the fridge could help you keep tabs of your mileage, for instance, to avoid ending the contract way over the agreed mileage allowance – and some leasing companies will help by sending periodic reminders, too.
Similarly, setting a few reminders could help you to book the car in for a service on time – potentially saving you hundreds or even thousands.
What counts as fair wear and tear?
Leasing companies specify different fair wear and tear rules, but any company that is a member of the BVRLA – the British Vehicle Rental and Leasing Association – should follow its guidelines for what is and isn't acceptable. The core principle is that the car's condition should be in line with its age and mileage when returned.
A one-year old, 6,000-mile car should look practically new and any substantial wear to the seats or exterior bumps are likely to lead to end-of-contract bills. No leasing company would expect a four-year old car that has covered 100,000 miles to be pristine, however; worn driver's seat bolsters should be perfectly acceptable, for instance.
Do take particular care when parking, though. A substantial proportion of new cars have large alloy wheels and it's very easy to scrape these when parking – and this will be very obvious when the car is collected.
Additionally, make sure your tyres have sufficient tread ahead of collection; if they're below the legal limit – most tyres have rubber bars in the gaps between the tread to show the minimum depth – you'll need to replace them to avoid a charge.
Similarly, if your previous cars have all been covered in dents and scrapes, it may be worth spending a little more to lease one with parking sensors – as these could stop you picking up more damage and facing end-of-contract repair bills.
Remember to keep the interior in good condition, too. Torn seats and coffee stains are just as likely to lead to damage charges at handover time. Don't forget about the smell, either. Many leasing companies will forbid you from smoking in their cars – this includes e-cigarettes – as smoke is likely to leave its mark. You can expect to be fined if the company has to freshen the interior up, so it's much better to simply avoid smoking in the car.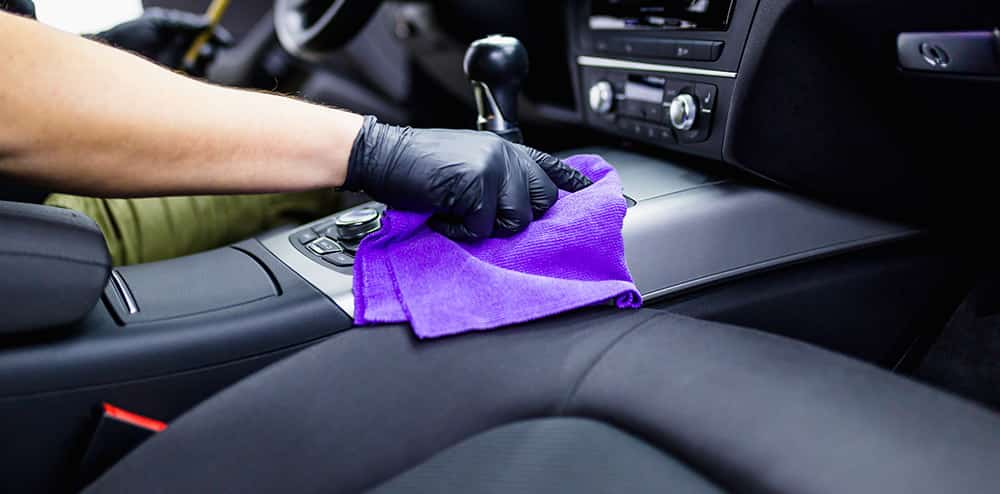 Get the car serviced on time and don't lose the spare keys
The car may look immaculate when handed back, but if you've missed routine services or have no record of it being serviced, the leasing company is likely to charge you – as a lack of service history can substantially reduce a used car's value.
It's wise to make a note of the car's service intervals at the start of the contract to ensure you get it serviced on time. Many cars now have variable service intervals – if yours has, it's a good idea to note what mileage range these might pop up, so you don't inadvertently ignore the dashboard symbol when it appears and risk an end-of-contract bill.
Pretty much all new cars come with multiple keys. You're likely to get two with a lease car and it's important to keep the second key safe – and remember where you've put it. Hand the car back with just one key, however, and you're likely to be issued a charge to source another one.
Modern car keys can be pricey, too, so you can expect to be charged around £125 to have another one made. If you worry about forgetting where you've put the spare, leave a note on your phone and potentially with the leasing contract, so you can find it when needed.
What should I do before my lease car is collected?
Cleaning the car might be the last thing on your mind when handing it back, but if it's so dirty it's impossible to inspect for damage, you may be charged to clean it and/or for someone to come back and inspect it when it's clean.
Likewise, you won't want to brim the tank before it's taken away, but if there's barely any fuel in it, you may be issued another fee to compensate. Around a quarter of a tank is typically fine.
It's worth freeing up some time when your car's being collected. That way, if the person inspecting it flags any issues you can question these in person while you're both by the car. Since you'll have to sign confirming the inspector's condition report, it's far better to challenge anything you disagree with straight away rather than at a later stage when the car has been taken away.
Should the leasing company intend to issue any end-of-contract charges, it has to inform you of this within four weeks of collecting the car. Leasing companies that are members of the BVRLA must provide an itemised breakdown of the charges with supporting photo/video evidence.
If you still disagree with any of the charges, you are able to appoint an independent qualified engineer to examine the evidence, providing the company is a BVRLA member. The engineer's assessment is final and if they judge in your favour, the leasing company must reimburse you for the cost of hiring the engineer.
Why ZenAuto?
Flexible car plans with initial payments as low as £250, it's the more affordable way to get a car
Dedicated car experts who are with you every mile along the way
Optional maintenance package includes tyres and a whole lot more
Discover more
New car
lease deals
Practical Yet Stylish SUV 
VOLKSWAGEN T-CROSS ESTATE
SEL 1.0 TSI 110 5dr (Registered July 23 -23 Plate) - Manual - Deep Black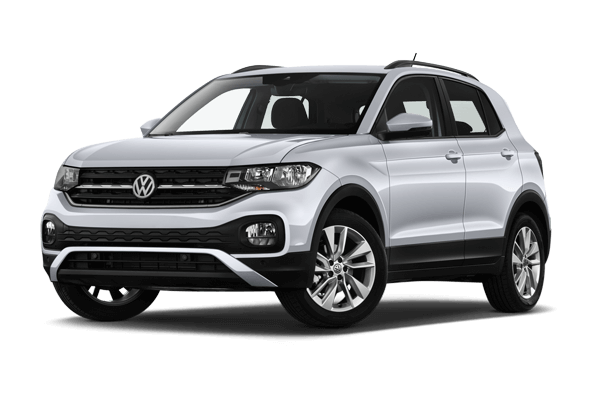 From
£228.00
per month inc VAT
Initial Payment

3000

Contract length

48

Annual Mileage

5000
All-Electric Cupra Hatchback
CUPRA BORN ELECTRIC HATCHBACK
V2 150kW 58kWh 5dr - Automatic - Quaser Grey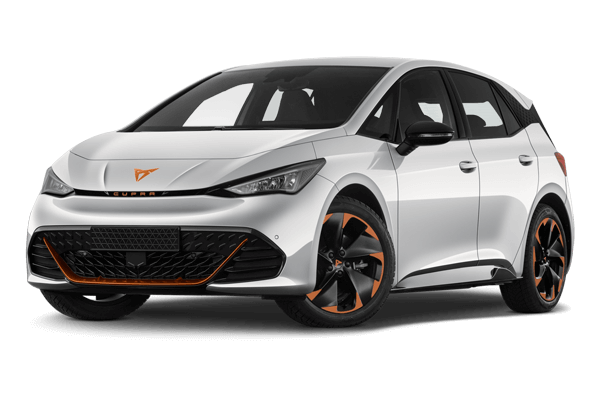 From
£405.00
per month inc VAT
Initial Payment

2750

Contract length

48

Annual Mileage

5000
Practical Peugeot SUV
PEUGEOT 3008 ESTATE
1.6 Hybrid 225 GT e-EAT8 5dr - Automatic - Nera Black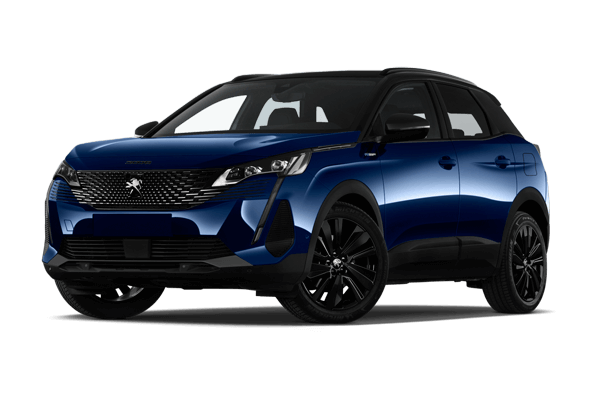 From
£437.00
per month inc VAT
Initial Payment

3000

Contract length

48

Annual Mileage

5000
New car. No fuss. Choose us.
Talk to real people who really know cars

Get an instant price, nice

Spec your car, your way

Ring us to talk to Tom and the team. We'll help you get the best new model for your money. We'll get your road tax and AA Home Start cover sorted. We'll keep you posted while you wait for delivery. And we're only a call away once the car's yours.

Don't wait around for quotes. Spec your car online and we'll tell you how much you need to pay, right away. Then know where you stand with locked-in monthly payments.

Get all the joy of driving a new car with none of the hassle of buying one. Choose any make, model, colour and trim you fancy, and we'll order your car fresh from the manufacturer. Or drive away sooner in a new car that's already in stock. Whatever you're after, Tom and the team will help you find the car that's made for you.