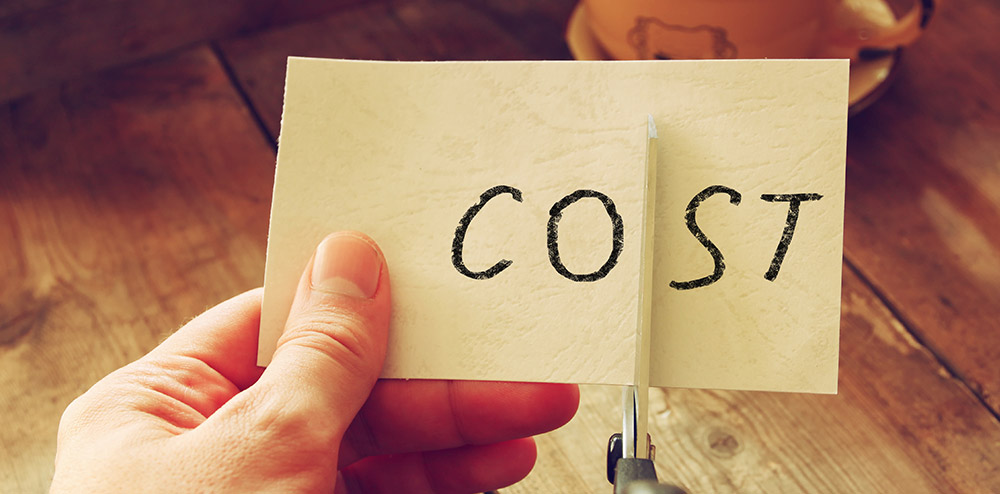 How to cut your car lease monthly payments
Car leasing can seem baffling, but if you understand what you're paying for, it's easy to get the best deal for your needs. Not only might you be able to get a much more desirable car than you think possible, but you could potentially reduce the monthly payments further if you get to grips with what affects car leasing costs.
With a lease you pay for the difference in value between the car new and what it's worth at the end of the contract. Typically, the more the car costs in the first place, the higher your monthly payments. Similarly, cars that lose their value quickly cost more per month than those that are still valuable when you hand the keys back.
Consequently, if you do your homework you can get a high-end car for a low-end monthly cost.
The same car could cost £66/month or £698/month
Different contract terms mean different monthly payments
Bigger deposits and longer contracts cut payments
How are car leasing costs calculated?
Since leasing functions a bit like long-term car rental, you make an initial payment – though in many cases this can be as little as one monthly payment – and then a series of monthly payments. When the contract ends you simply give the car back.
As a result, what's important in determining the cost of your lease car is the difference between its value new and what it's worth at the end of the contract. In theory, a £50,000 car that's worth £30,000 after three years – a drop of £20,000 – would cost the same per month as a £25,000 car that depreciates to £5,000, since that's lost £20,000, too.
This format means that it's perfectly possible for a desirable luxury car to cost no more per month than an unpopular medium hatchback. Bear this in mind and it's worth searching by price when looking at leasing, rather than limiting yourself to only looking at cars with list prices of less than £20,000, for instance.
These aren't the only factors affecting monthly payments, though. An identical car could cost you less than £70 per month or nearly £700 just by changing the contract terms. Keep reading to find out how to cut your payments.
Increase the contract length to cut your monthly payments
You can expect to pay £698 per month for a BMW 320d M Sport automatic on a two-year lease with an £849 initial payment and 25,000-mile per year allowance, at the time of writing. If you're happy running the car for longer, however, that monthly payment tumbles dramatically.
Sign up to a three-year contract instead and payments drop to £568 – reducing your costs by £130 per month. If, however, it works for you to keep the car for four years, monthly payments would fall to £494 per month – £204 per month less than the two-year option.
Over the first two years of the four-year contract that would save you nearly £4,700 compared with the two-year option – enough to cover nine monthly payments. The reason for this is that cars typically lose value fastest when new, with the rate slowing as they get older. Consequently, the shorter the contract, the more you normally pay per month as the car is losing more value per month.
Be aware, however, that in some cases monthly payments are actually lower on shorter contracts. As a result, if you're equally happy with a two, three or four-year lease, it's worth getting quotes for all three before making a decision.
Put down a larger initial payment to reduce your instalments
Sticking with that £494-per-month BMW 320d, bumping up the initial payment from £849 also reduces your monthly payments. Obviously, you have to make sure you can afford the upfront payment you commit to, but this can be one of the most effective ways of shrinking what you pay every month.
Increasing that initial payment to £2,699 sees the monthly bill fall to £447 – down by £47 per month. If you can afford to put down £5,199, meanwhile, that figure plummets to £389 – a drop of £105 per month overall.
If you have plenty of cash to put down, a £10,199 initial payment sees your monthly charge tumble to just £271, with a hefty £15,949 deposit shrinking the monthly bill to £136.
With this in mind, it's worth thinking about how much cash you have to hand and what you can afford each month, to get the best balance of initial payment and monthly payment for your pocket.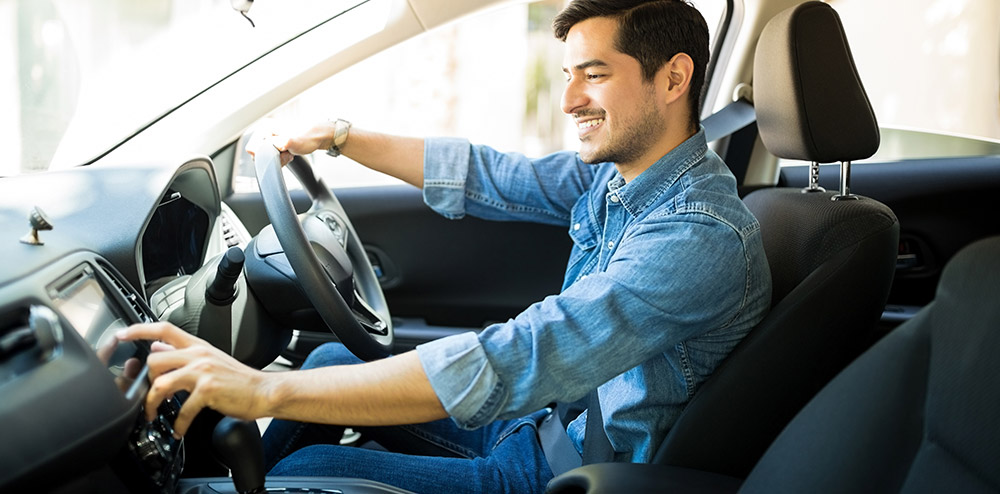 A lower mileage allowance means lower monthly bills
While £136 per month gets you a 25,000-mile-per-year allowance, dropping that to 20,000 sees the monthly figure fall to £118. If you expect to cover fewer miles still, that drops to £97 per month at 15,000 miles per year. If you only cover 10,000 miles per year, though, the monthly bill would be just £75, falling to £66 per month for an 8,000-mile-per-year contract.
Bear all of this in mind and on a more realistic level, you can cut that initial £698 per month BMW contract to £377 with a relatively affordable £2,699 initial payment, four-year contract if 8,000 miles per year is sufficient. Try to pick an accurate mileage allowance, though, as you can expect to be issued with excess mileage charges if you go over your allowance. Click here to find out how much excess mileage charges could cost you.
Choose a high-spec model over a low-spec one with options for maximum value
Add numerous options to a lease car and you can expect the price to ramp up dramatically. Surprisingly, it often costs less to go for a pricier model with most of the equipment you want as standard, rather than adding several options to a cheaper model.
The £377-per-month BMW 320d M Sport automatic would actually cost less per month than going for a less powerful BMW 318d in entry-level SE trim and adding a handful of options that are standard on the 320d M Sport.
Despite the 320d having a £3,500 higher list price, adding just £1,580 in options makes the 318d SE £4 more per month – though it still has far less equipment. Consequently, in this case it's worth going for the well-equipped model that initially looks more expensive.
The reason for this is that adding options increases the initial price of a lease car, but typically isn't accounted for in it being worth more at the end of the contract – meaning higher monthly payments.
It's always worth checking the cost of a few different options, however, as some are much better value than others and choosing an option pack over individual options often gets you much more kit for your money. If you know exactly the equipment you want, adding a couple of choice options can be the perfect way to get exactly the car you want and to make sure it stands out, too.
Compare different models – some high-end models cost less than budget alternatives
While £377 per month gets you a desirable BMW 320d M Sport automatic, you'd have to pay a hefty £416 per month for a less powerful, less desirable Hyundai i40 1.7 CRDi Premium with matching contract terms. That's despite the Hyundai having a £5,000 lower list price.
You may think you can only afford to lease cars below a certain list price, but as this example proves, it's not unusual for a £33,000 car to be cheaper to lease than a £28,000 one. So always compare different models that meet your needs with like-for-like finance terms.
This should help you establish which the best cars for your budget are – and help you to find the most desirable model that fits within your budget.
Why ZenAuto?
Flexible car plans with initial payments as low as £250, it's the more affordable way to get a car
Dedicated car experts who are with you every mile along the way
Optional maintenance package includes tyres and a whole lot more
Discover more
New car
lease deals
Practical Yet Stylish SUV 
VOLKSWAGEN T-CROSS ESTATE
SEL 1.0 TSI 110 5dr (Registered July 23 -23 Plate) - Manual - Deep Black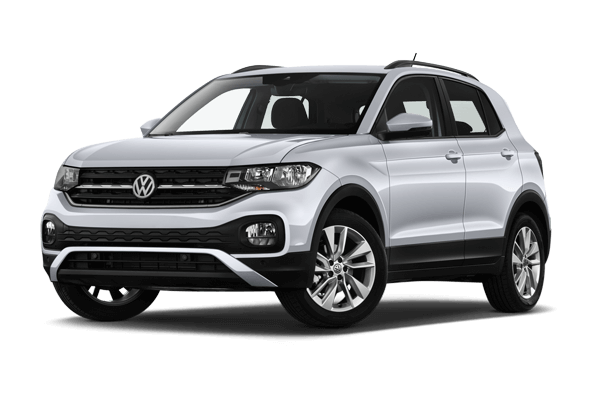 From
£228.00
per month inc VAT
Initial Payment

3000

Contract length

48

Annual Mileage

5000
All-Electric Cupra Hatchback
CUPRA BORN ELECTRIC HATCHBACK
V2 150kW 58kWh 5dr - Automatic - Quaser Grey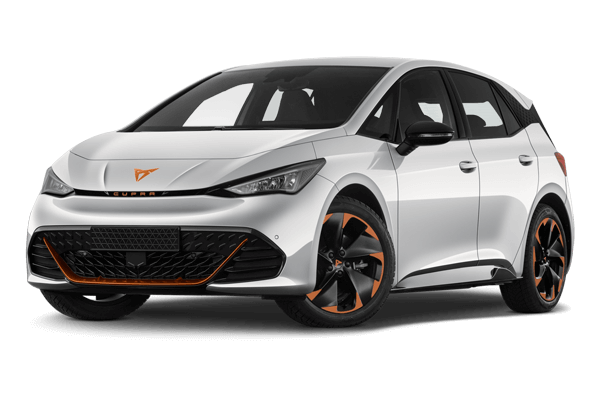 From
£405.00
per month inc VAT
Initial Payment

2750

Contract length

48

Annual Mileage

5000
Practical Peugeot SUV
PEUGEOT 3008 ESTATE
1.6 Hybrid 225 GT e-EAT8 5dr - Automatic - Nera Black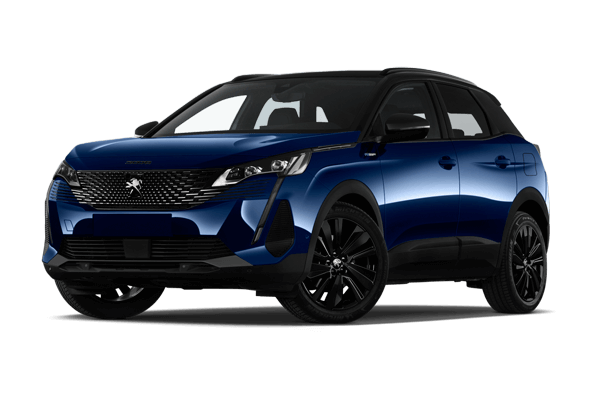 From
£437.00
per month inc VAT
Initial Payment

3000

Contract length

48

Annual Mileage

5000
New car. No fuss. Choose us.
Talk to real people who really know cars

Get an instant price, nice

Spec your car, your way

Ring us to talk to Tom and the team. We'll help you get the best new model for your money. We'll get your road tax and AA Home Start cover sorted. We'll keep you posted while you wait for delivery. And we're only a call away once the car's yours.

Don't wait around for quotes. Spec your car online and we'll tell you how much you need to pay, right away. Then know where you stand with locked-in monthly payments.

Get all the joy of driving a new car with none of the hassle of buying one. Choose any make, model, colour and trim you fancy, and we'll order your car fresh from the manufacturer. Or drive away sooner in a new car that's already in stock. Whatever you're after, Tom and the team will help you find the car that's made for you.