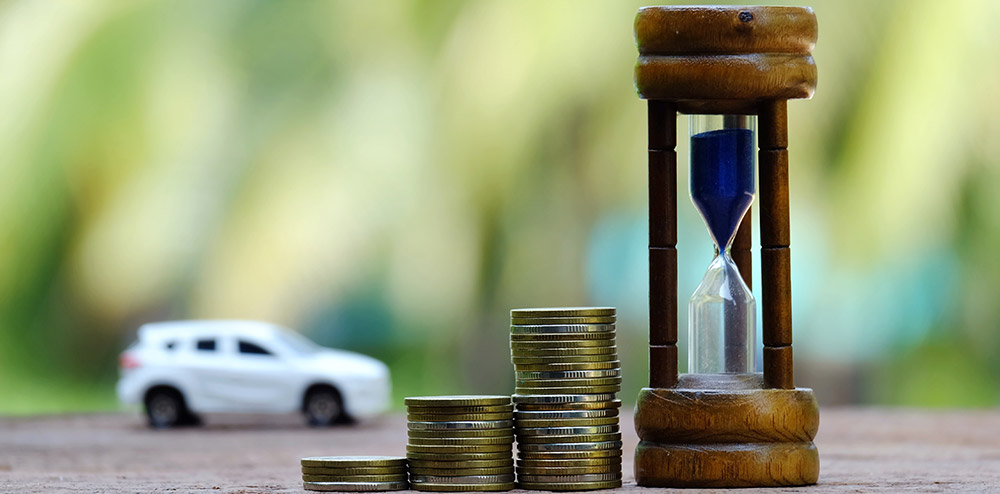 Can I get out of my car lease early?
Sign up for a car lease and you're committed to paying for the car for the duration of the contract – regardless of whether your circumstances change. That means it's important to think about whether the model you're considering will suit your needs for the entire length of the agreement.
If you're pregnant with triplets, therefore, signing a four-year contract on a two-seater sports car could be an unwise move. Similarly, if you think you might be made redundant in three months' time and believe it will take time to find a new job, committing to a three-year, £600-per-month luxury car contract may end in tears.
However, it is possible to end your lease early if you negotiate with the leasing company. As you are bound by the contract terms, though, how lenient the company chooses to be regarding your obligations is at its discretion. Therefore, it's best to leave early only if you've exhausted all the other options first.
It is possible to leave a car lease early
There will be a charge to end the contract
The earlier you leave, the bigger the charge
What happens if I want to leave my car lease early?
What you need to do depends upon the individual leasing company, but be aware that some may hold you to making all of the monthly payments – even if you hand the car back. Others, however, will work with you to understand what you can afford to pay and let you cancel the contract early for a smaller charge.
Typically, you would contact the company and discuss your requirements as early as possible – explaining whether you can no longer afford a car full stop, need a smaller or larger model or need a higher mileage allowance, for instance. If your circumstances mean you need to end the contract, a termination charge would be calculated.
Upon cancelling the contract you can typically expect for the car to be collected within 48 hours of notification. Meanwhile, if you need to terminate the contract and trade up to a new model this could be possible – depending upon the company – with an overall charge issued to cover the cost of both old and new cars.
What will I be charged for to leave early?
The total bill you can expect to be issued to terminate early depends upon how much of the contract is left to run, your average annual mileage to date and the condition of the car.
The earlier you leave the contract, the more you would have to pay. That's because, the car initially loses value faster than you are paying it off, while lease charges are fixed for the whole contract.
As a result, if you leave early you are likely to have to top up your payments to cover the loss in value to date.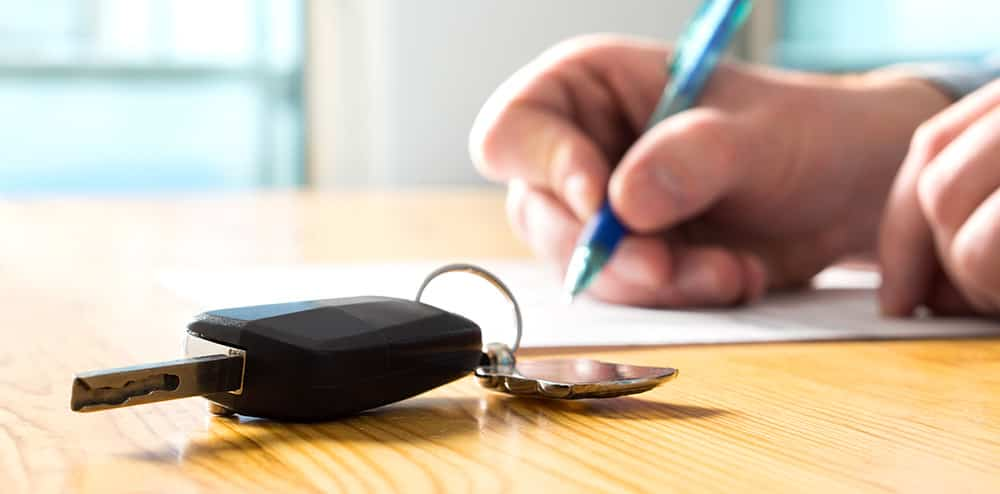 Leaving a car lease early: how much will I have to pay?
Typically, you can expect to have to pay up to 40% of the remaining monthly payments. This is likely to vary on a case-by-case basis and across leasing companies, however.
If you lose your job and genuinely can't afford to continue the lease, the company could help you to downgrade mid-lease to a more affordable model or end the lease with a reduced fee to pay over time.
If, however, you're returning a car that's done way more miles than you should have done and is peppered with damage, you're unlikely to get any good will from the leasing company. If that's the case, expect to have to pay a large proportion of the remaining monthly payments plus additional charges for rectifying the damage and covering the excess mileage. Click here to find out how to avoid end-of-contract charges and how to avoid excess mileage charges.
If you have fallen behind with payments, there could be additional charges for this. If you worry that you're not going to be able to continue to make the monthly payments, it's worth getting in touch with the leasing company as soon as possible to discuss your options and avoid chalking up late payment charges.
Consider PCP finance too; especially if you may want to own the car
If you're concerned about being stuck in an unsuitable contract with a car lease, you may want to consider PCP finance. This gives you greater legal protection if you need to leave the contract early – making it easier to hand the car back and walk away. Yes, you can do this with a lease, but you'll have to negotiate a suitable agreement with the leasing company.
PCP lets you hand the car back ahead of time, as long as you have paid at least half of the overall balance due – including all interest and charges. Bear in mind that this isn't just half of your monthly payments, it's half of the total amount owed, including the deposit, all the monthly payments and the 'optional final payment'.
As the optional final payment – the balance you have to pay at the end of the contract if you want to take ownership of the car – can equal more than half of the total amount due itself, this only normally happens very late into a PCP deal. You can, however, pay the remaining amount up to 50% to end the contract and return the car.
Alternatively, if you want to own the car – either by making the optional final payment or taking out a loan to pay for this when the contract ends – PCP keeps this option open until the end of the term. There is no option to buy with leasing.
Why ZenAuto?
Flexible car plans with initial payments as low as £250, it's the more affordable way to get a car
Dedicated car experts who are with you every mile along the way
Optional maintenance package includes tyres and a whole lot more
Discover more
New car
lease deals
Practical Yet Stylish SUV 
VOLKSWAGEN T-CROSS ESTATE
SEL 1.0 TSI 110 5dr (Registered July 23 -23 Plate) - Manual - Deep Black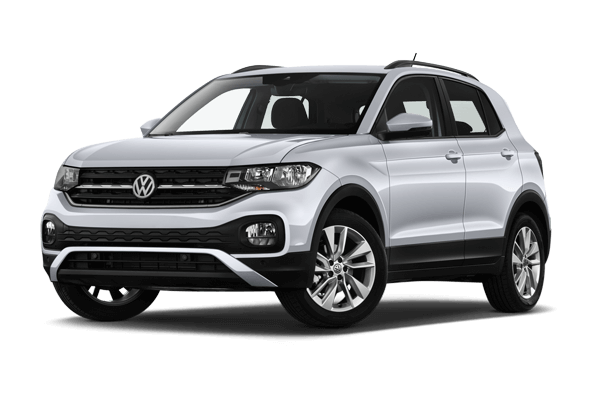 From
£228.00
per month inc VAT
Initial Payment

3000

Contract length

48

Annual Mileage

5000
All-Electric Cupra Hatchback
CUPRA BORN ELECTRIC HATCHBACK
V2 150kW 58kWh 5dr - Automatic - Quaser Grey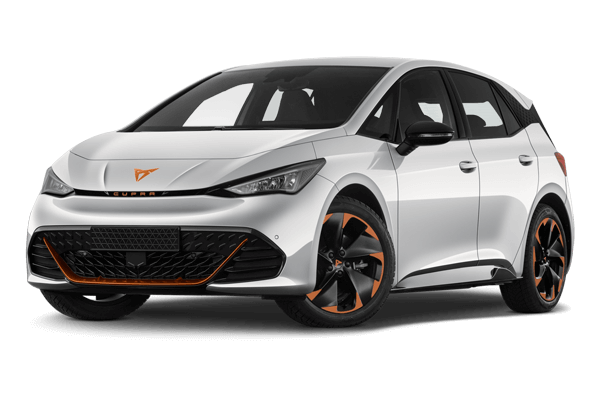 From
£405.00
per month inc VAT
Initial Payment

2750

Contract length

48

Annual Mileage

5000
Practical Peugeot SUV
PEUGEOT 3008 ESTATE
1.6 Hybrid 225 GT e-EAT8 5dr - Automatic - Nera Black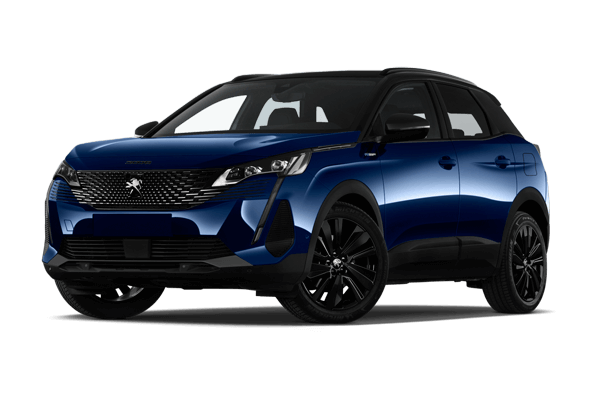 From
£437.00
per month inc VAT
Initial Payment

3000

Contract length

48

Annual Mileage

5000
New car. No fuss. Choose us.
Talk to real people who really know cars

Get an instant price, nice

Spec your car, your way

Ring us to talk to Tom and the team. We'll help you get the best new model for your money. We'll get your road tax and AA Home Start cover sorted. We'll keep you posted while you wait for delivery. And we're only a call away once the car's yours.

Don't wait around for quotes. Spec your car online and we'll tell you how much you need to pay, right away. Then know where you stand with locked-in monthly payments.

Get all the joy of driving a new car with none of the hassle of buying one. Choose any make, model, colour and trim you fancy, and we'll order your car fresh from the manufacturer. Or drive away sooner in a new car that's already in stock. Whatever you're after, Tom and the team will help you find the car that's made for you.