Love it daily, charge it nightly
myenergi

Ohme

EO Charging

Our multi-award winning zappi is the charger for every Electric car.

The smartest, cheapest and greenest way to charge your electric vehicle.

If you think the best things come in small packages, you'll love the EO Mini Pro.
Offers from our friends
Charging your car at home overnight means you always start the day with the equivalent of a full tank. Home chargers range in size, design, power output, app functionality and price so you can find one that's just right for you (just like your car). We've selected a few of our favourites, for you to take a look at.
zappi - The electric car charger in a league of its own
zappi is a smart EV charger with a difference. Not only does it operate as a standard electric car charger, it has optional charging modes to utilise 100% GREEN energy generated from your Solar PV or wind generation.
The zappi is easy to install and user friendly. To put the cherry on top, you can also schedule budget charges and utilise time of use tariffs to make sure you always charge for the cheapest prices.
– Easy and quick to install
– UK manufacturer, with a reputation for quality?
– Handpicked, reliable network of installers that have all been trained my myenergi
Get your fully-installed Eco-Smart EV Charger from £1100 >
Click here to read more about the zappi EV charger >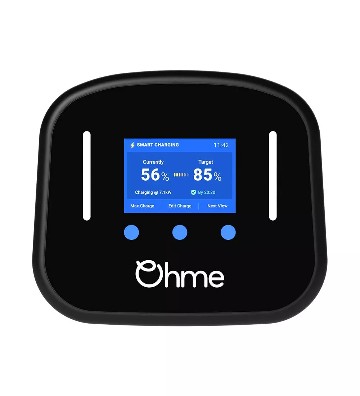 Ohme - The intelligent electric vehicle charger
Ohme is the intelligent charger for every electric vehicle.
Ohme's in-built smart tech automatically chooses the cheapest & greenest available electricity in order to save you money. It also ensures you charge the exact amount your car needs via its charge scheduling tool.
The easy-to-use mobile app puts you in charge of your energy costs and allows you to control your EV charging from anywhere. Oh, and Auto Express readers voted Ohme #1 for Customer Service for Home EV Chargers.
Get your fully installed Ohme wall charger here from £850 >
Get your Ohme cable here from £400 >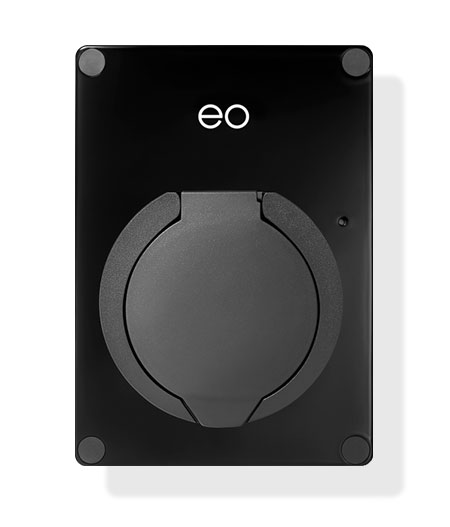 EO Charging
Meet the EO Mini Pro. It's super small, it comes in a few different colours and if you've ordered your car from us then it's discounted too. Enter EO-ZEN when you enquire online here to get your home charging sorted from £945 including installation and the OLEV grant.