'Get it soon' deals
We understand that life moves quickly, so take the wheel sooner rather than later with our 'get it soon' deals. We've worked tirelessly to get you the best lease deals going.

You'll get the manufacturer's warranty, and we'll take care of the breakdown cover and road tax!

Need it new but don't have time to queue? Don't buy it, Zen it.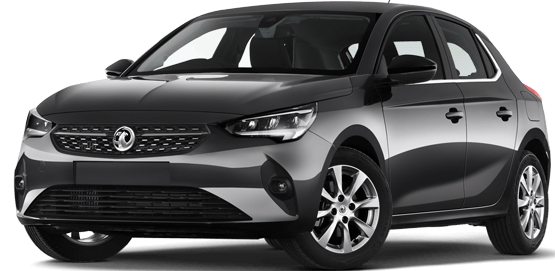 What's the score with our in-stock lease deals?
If you're after a brand-new personal lease deal right now, then you're in the right place. Above, you'll find all our current in-stock car lease deals in the UK. That means that we have all of the cars you see listed here with us, already built, specced up and ready to ship to you as soon as we possibly can.
The perfect option if you're looking for a lease car quickly and you're not picky about the finer details, our in-stock PCH car deals are a simple and speedy way of leasing a brand-new car at a great rate. Have a gander at our full range of in-stock cheap personal car leasing deals today.
How do our stock personal car lease deals work?
Our stock car lease deals are different from our normal PCH deals. With our normal lease deals, you order your car as you want it − just as if you were buying it new − so you pick all the additional trim details and features that you desire. Once that's sorted and you're ready to order, we then order your chosen build from the manufacturer. That means a longer delivery time while your car is built, but you get a new car made to your specifications.
Because our in-stock car lease deals are for cars that are already made, you don't get to cherry-pick all the features and additional bits – but you do get a swift and simple order-and-delivery process. We know that that suits some of our customers better, as they'd rather get a new car quickly and avoid the fuss of choosing what goes in it.
With that said, you'll still get to choose the terms of your lease contract. You can structure your deal so that you have the length of contract and payment plan that suits you – just click 'configure' on any of the models you see to get going.
If you need a hand with getting the best from our cheap car lease deals in the UK, then don't be afraid to give us a call. We love talking all things personal lease deals, so we'll be happy to help. If you want to know more about the world of leasing, take a look at our helpful leasing hub for plenty of advice and expert opinions.
Why go for one of our in-stock cheap car leasing deals?
You'll be getting a cheap car lease from us whether you go for a normal lease or one of our in-stock deals, so why go for the in-stock option? There are a few reasons why in-stock might make more sense for you:
Speedy delivery: if you want your new lease car as quickly as possible, in-stock is the way to go. Take a look at the deals above and you'll see that a lot of models from our stock range can be delivered in just 4-6 weeks.
Fuss-free: for some, picking every element of your new lease is the best bit about the ordering process. You, however, might not be too bothered about the specifics of your new motor and would rather that we sorted that bit for you. All of our in-stock models are already fully specced with quality feature lists, which means that you get a top-quality car without any umming and ahhing over what specs might be best.
Loads of choice: we've got some cracking options in our stock range – loads of cheap cars to lease including best-sellers and premium manufacturer models. Plus, we're getting new cars in stock all the time, so there's a good chance that you'll find a car that you'll love.
Of course, you may want the final say on every bit of your lease, in which case you can head straight over to our full range of brand-new personal car lease deals.
Get yourself one of our new car lease deals fast with a stock leasing deal
We've got shiny new models coming in fresh all the time, so be sure to keep an eye out for our latest in-stock arrivals. In the meantime, check out our used car lease deals and our special offers to see if there's a deal there for you.
With so much choice and so many options available to you, why buy it when you can Zen it?
New car. No fuss. Choose us.
Talk to real people who really know cars

Get an instant price,
nice

Spec your car,
your way

Ring us to talk to Tom and the team. We'll help you get the best new model for your money. We'll get your road tax and AA Home Start cover sorted. We'll keep you posted while you wait for delivery. And we're only a call away once the car's yours.

Don't wait around for quotes. Spec your car online and we'll tell you how much you need to pay, right away. Then know where you stand with locked-in monthly payments.

Get all the joy of driving a new car with none of the hassle of buying one. Choose any make, model, colour and trim you fancy, and we'll order your car fresh from the manufacturer. Or drive away sooner in a new car that's already in stock. Whatever you're after, Tom and the team will help you find the car that's made for you.