OZEV Grant Replacement Offer T&Cs
Full Offer Terms & Conditions. Updated 3 May 2022.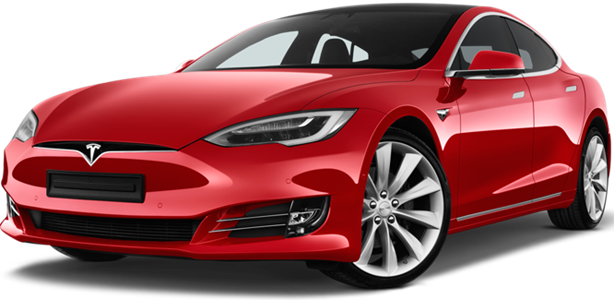 Home Charger Offer - Terms & Conditions
Please read these Terms and Conditions ("Terms") carefully before ordering your car if you plan to claim the "Grant replacement" offer ("Offer").
By claiming the Offer you agree to be bound by these Terms. If you disagree with any part of the Terms, then you may not access the Offer and you may be ineligible to claim.
Operators of the Offer
In these Terms:
ZenAuto Limited (registered in England & Wales with registered number: 10967345 of Great Exhibition Way, Leeds. LS5 3BF) is the supplier of the vehicle; and
Ohme Limited (registered in England & Wales with registered number: 322404841 is the supplier and installer responsible for the home charger.
In order to facilitate the Offer, information will be provided to both ZenAuto and Ohme. How your data is used can be found here and here.
Ohme's terms and conditions apply separately to the provision of the charge point and use of their website and can be found:
Eligibility
A "discounted home charger" is available to all ZenAuto Customers who take delivery of selected battery electric cars on a new lease only, ordered from the ZenAuto site [www.Zen.Auto] from 14/04/22 to 31/05/22 inclusive. The Offer is only available on the following battery electric cars:
How to Claim
After placing an order for a selected battery electric car online via ZenAuto, we will send you an email containing a unique link to Ohme's website where you will be able to continue the journey to claim the Offer.
Offer
The Offer entitles a customer to a £350 discount on the 'Ohme Home Pro' wall charger and standard installation, limited to one residential property address. The full cost of the 'Ohme Home Pro' is £949, more information about the Ohme Home Pro charger can be found on their website here.
The customer will cover all costs of the home charger/installation less a £350 ZenAuto contribution. Additional works, accessories, or alternative home chargers are not included in the Offer and will be the customer's responsibility to arrange and pay for separately. The Offer is valid for a standard installation by Ohme only, and includes the following:
The fitting of the home charger on a brick or plaster wall, or to another suitable permanent structure
Up to 15 meters of 6mm power cable, run and neatly clipped direct to the wall between the distribution board or electricity supply meter and the home charger
Routing of the cable through a drilled hole in a wall up to 500mm (20 inches) thick, where needed
The fitting and testing of electrical connections and protections required for the home charger
Up to five meters of white plastic conduit to conceal interior wiring
Ohme can now offer an 8M version of the wall charger at an additional cost of £80. Customers that require an Isolator switch, Ohme will charge this at an additional cost of £75. These costs would be payable by the customer
Installation will be carried out by one installer in compliance with BS 7671:2018 and IET Code of Practice for Electric Vehicle Charging Equipment Installation 3rd Edition
The standard installation also assumes that correct electrical connections and protections are available on the property and that no civil works, electrical remedial works or any other trades are required
Some conditions and limitations that you need to know about:
The home charger must be located in the customer's designated off-street parking area at a residential address and be fixed at a height where it can't be hit by a vehicle. Installation may be subject to survey
Ohme can't trench the cable underground or suspend it above ground as part of the standard installation - if something like this is required, please contact Ohme so that they can give you a quote in advance
Ohme can't run a cable under floorboards or through ducting / ceiling voids/wall voids without a draw cord (to pull the cable through), or if the floorboards have not been lifted as part of the standard installation. Ohme can't take responsibility for reinstating flooring or other building materials wall voids after the cable has been laid
Ohme's installers are not able to work in crawl spaces, on roofs or in lofts if it is deemed unsafe by them. The installers are not able to work in extreme weather (i.e. flooding or intense rain). If it is not safe to carry on, the installers will do as much as they can, and they will return at a later date
If the installation requires additional work outside of the standard installation (as defined above) then the customer will be liable for the additional costs. In the event of unforeseen costs relating to the installation of the home charger, or Ohme are unable to install the home charger for whatever reason, the customer may cancel their order for the electric car from ZenAuto with no fees or financial penalties, provided the vehicle has not been delivered. Please call us as soon as possible and we can discuss options with you.
General Terms and Conditions
ZenAuto or Ohme reserves the right, at their sole discretion, to modify or replace or terminate these Terms at any time. We will update these Terms and our website as may be required as a result.
The validation & subsequent fulfilment of the Offer is at the discretion of ZenAuto – ZenAuto's decision is final. If the installation of the home charger is completed prior to delivery of the vehicle or within ZenAuto's return policy period and the lease is subsequently cancelled, you will be liable for the full cost of the charge point, installation, and the amount that would have been obtained via the OLEV grant scheme for the charge point. In no event will ZenAuto accept any liability or responsibility (including but not limited to any losses or costs associated with delays in installation) in respect of the home charger or its installation. Any complaints relating to the installation of the home charger, or the home charger itself should be directed at Ohme. Supply, installation and maintenance of the home charger will be subject to a separate contract between the customer and Ohme.
Home chargers are non-transferable and non-refundable and there is no cash or other alternative. This does not affect customers' statutory rights. Subject to availability UK mainland only.