Fresh Spring deals
Bag yourself a fresh deal on any of these wheels. Be the first to order one of these cars at a new, lower price. It's out with the old and in with the new this Spring.

You'll get road tax, breakdown cover and the manufacturer's warranty all thrown in too. Plus, with free mainland GB delivery, you'll have more money for fun times *plans next road trip*.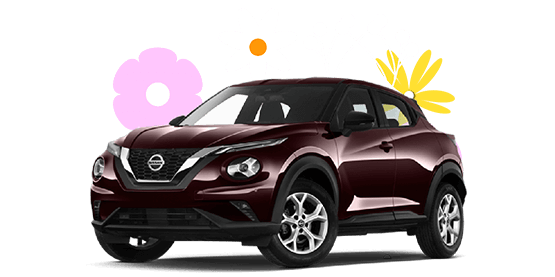 Bag yourself a fresh deal.
New car. No fuss. Choose us.
Talk to real people who really know cars

Get an instant price, nice

Spec your car, your way

Ring us to talk to Tom and the team. We'll help you get the best new model for your money. We'll get your road tax and AA Home Start cover sorted. We'll keep you posted while you wait for delivery. And we're only a call away once the car's yours.

Don't wait around for quotes. Spec your car online and we'll tell you how much you need to pay, right away. Then know where you stand with locked-in monthly payments.

Get all the joy of driving a new car with none of the hassle of buying one. Choose any make, model, colour and trim you fancy, and we'll order your car fresh from the manufacturer. Or drive away sooner in a new car that's already in stock. Whatever you're after, Tom and the team will help you find the car that's made for you.